The redheaded royal spoke to BBC about his new nephew today during an event for his charity Sentebale. So what's Harry's mission as an uncle? "To make sure he has a good upbringing, and keep him out of harm's way and to make sure he has fun," he explained. "The rest I'll leave to the parents." (We already know Harry's got partying down pat.)
The little Prince of Cambridge was born on Monday and made his big reveal outside St Mary's Hospital on Tuesday, causing the world to let out a collective squee of joy (especially when it appeared that the 1-day-old actually waved). Since HRH left the hospital, he's seen Kensington Palace and headed out on his first trip to Bucklebury, where Kate Middleton's parents live. In that time, however, already dotting uncle Harry made sure to pay George a visit.
So how does Harry describe the future monarch? "Well, he's about that long and about that wide," he told the press while gesturing with his hands. That might just be the cutest thing ever.
If nothing else, he can show George how to talk to ladies...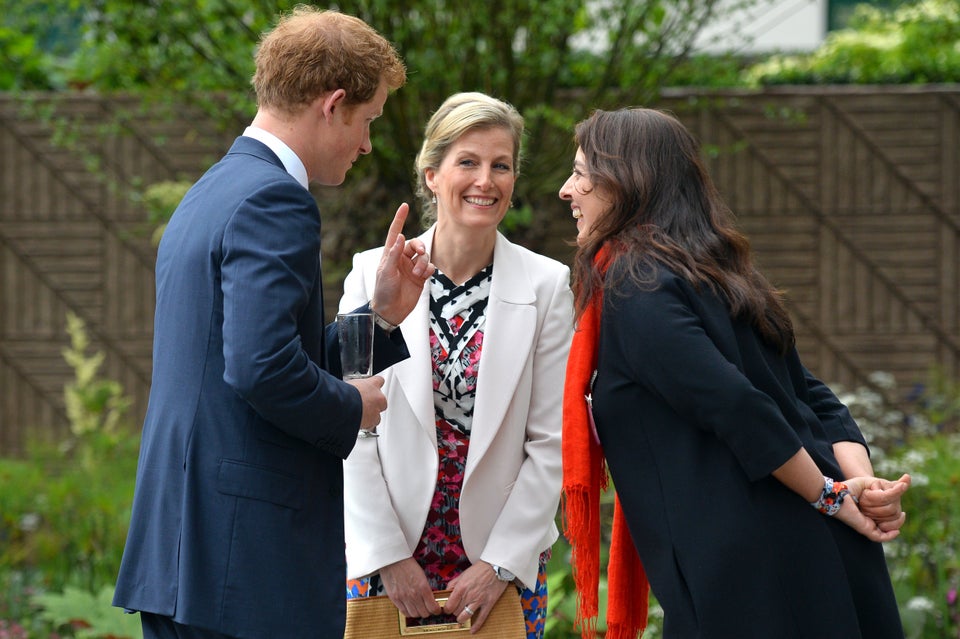 Flirting With Prince Harry...
Related