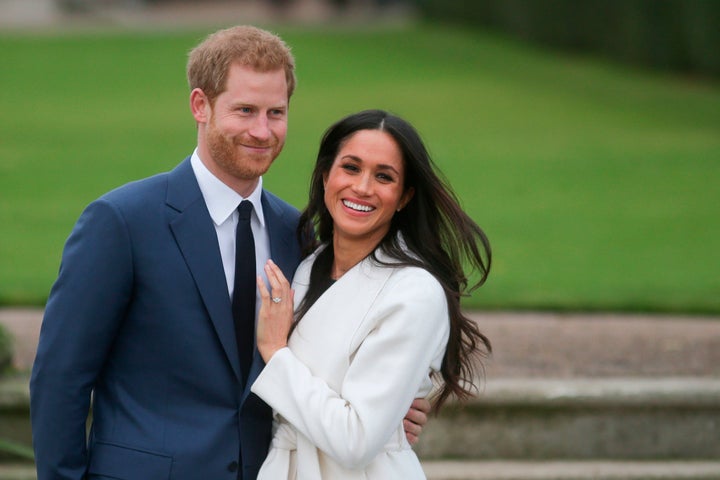 When Meghan Markle and Prince Harry announced their engagement in November 2017, all eyes were on the couple's stunning engagement photos and, of course, Markle's gorgeous, three-stone diamond ring.
"Before [Prince William's] 2011 wedding, the palace released a statement that due to his personal preference of not wearing jewelry, he would not wear a wedding ring," Anne Chertoff, wedding trends expert at WeddingWire, told HuffPost.
"Prince Philip has been married to the queen for 70 years and never wore a wedding ring," Chertoff said, adding that not wearing a ring "is not a sign of marital troubles, either."
According to The New York Times, it's a relatively new phenomenon for men in England ― royal or otherwise ― to wear wedding rings at all. Historically, most men in the U.K. didn't begin wearing rings until World War II, Chertoff said.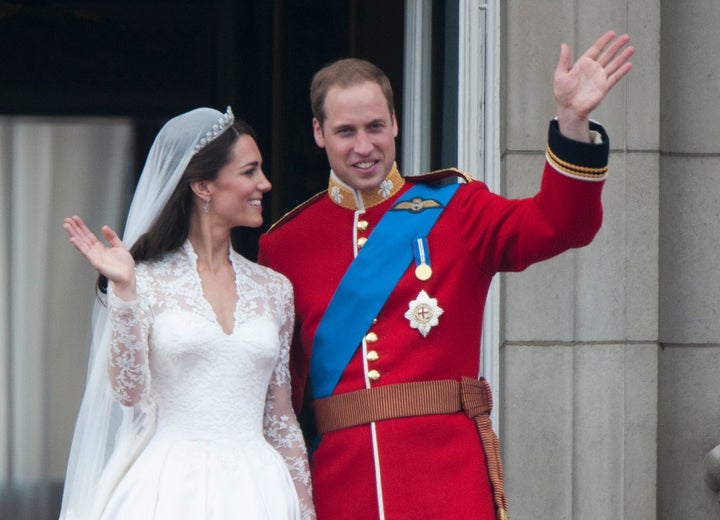 "Some men decided to start wearing a wedding ring as a reminder of the wife at home while they were off fighting, and others were influenced by a photo of Hollywood star Humphrey Bogart wearing his wedding ring at the time," Chertoff said.
Women, on the other hand, did historically wear wedding bands to show that they were married.
"Centuries ago, women had few rights and had to 'obey' their husbands. It was also viewed as a marriage contract in past centuries," Chertoff said.
If Prince Harry decides to forgo the jewelry, the palace will likely release a statement about it, as it did with Prince William.
William Hanson, a British etiquette expert, told HuffPost that he thinks Prince Harry will likely wear a ring, as "he is always one to go against the expected and Meghan may well prefer her husband to wear one."
Kristen Meinzer, an audio producer and co-host of the Panoply podcast "When Meghan Met Harry," agreed that Markle might persuade ― or ask ― her husband-to-be to wear a ring, simply because she's American.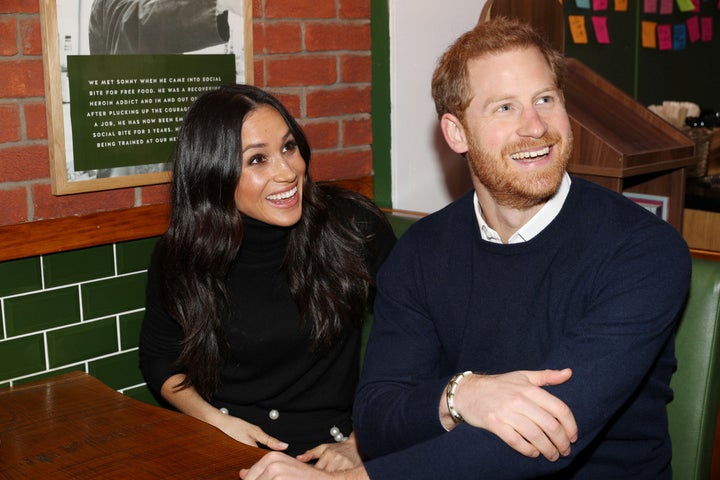 "She is accustomed to certain American customs. One American custom is that men wear wedding rings ― it's not just women. And she's also a feminist," Meinzer said. "So the idea of her wearing something that says 'I'm taken' but him not doing the same thing, I think wouldn't really line up well with her feminist leanings."
James Barr, an MTV News presenter who co-hosts the podcast with Meinzer, said that "of course" Harry will wear a ring.
"He wants to show Meghan that he loves her. And Meghan, she's very ― I hate this word ― 'woke' and intelligent and worldly and a feminist. I think Harry's going to want to show her that actually all that tradition of men not wearing rings and women being 'owned' by men is quite frankly a lot of rubbish."
We'll have to wait and see what Harry decides. If the palace does not release a statement before the royal wedding, the world may watch him put a ring on it on May 19.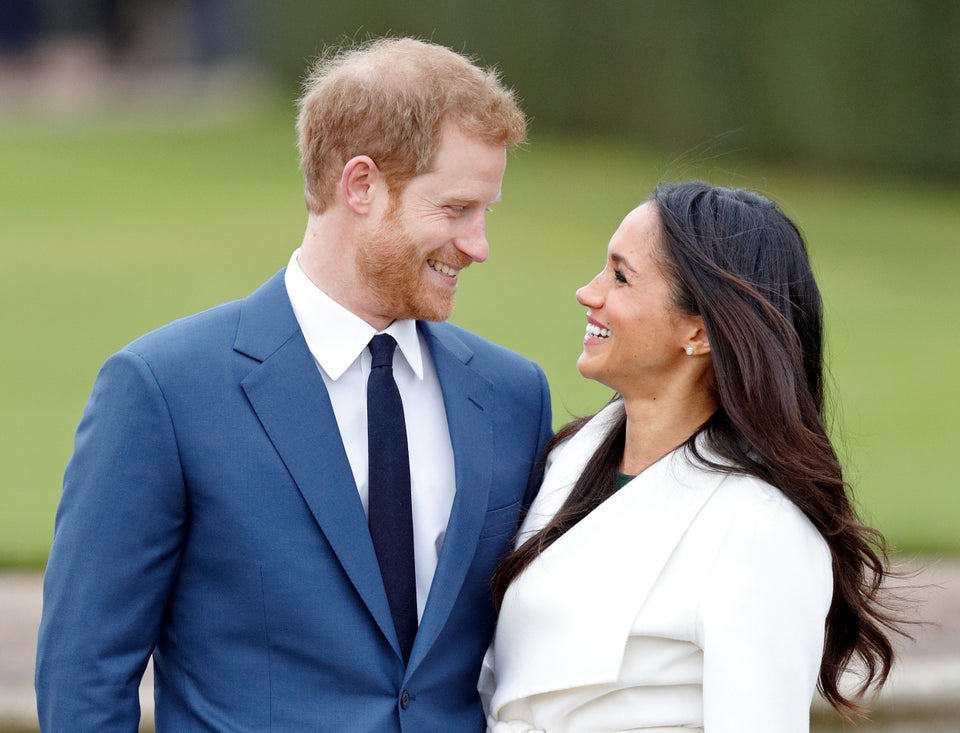 Prince Harry and Meghan Markle Photos