On Tuesday, the royal stopped in Manchester, England, to pay a home visit to veteran Simon Flores and his children, Kobbi, Damaso and Lily-Anne.
Prince Harry had previously visited the neighborhood two years ago as part of a home makeover program that featured houses of wounded veterans. But before he could look inside Lily-Anne's home, she stopped him.
The prince graciously obeyed and wiped his feet before replying, "Is that all? Shall I take my shoes off?"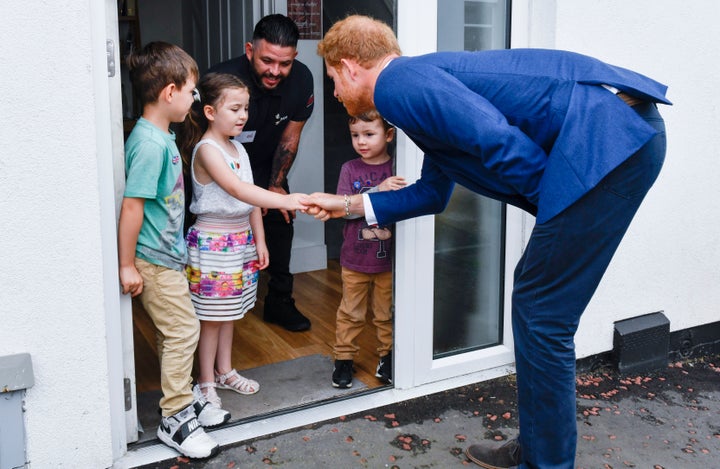 According to The Daily Mail, Lily-Anne's father said his daughter was the "the princess of the house" who always asks guests to wipe their feet.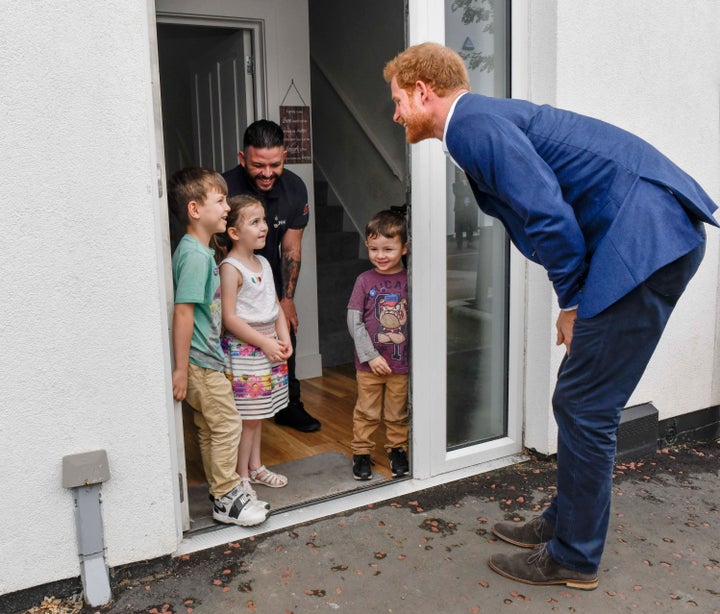 "Fantastic, great, very, very happy for them," he said of his brother, Prince William, and sister-in-law, the Duchess of Cambridge.
It seems Prince Harry might have a similarly big announcement on the way, according to a recent interview with his girlfriend, Meghan Markle. She opened up about the couple's relationship in Vanity Fair's October issue.
"We're a couple," she said. "We're in love. I'm sure there will be a time when we will have to come forward and present ourselves and have stories to tell, but I hope what people will understand is that this is our time. This is for us. It's part of what makes it so special, that it's just ours. But we're happy. Personally, I love a great love story."
Us, too.