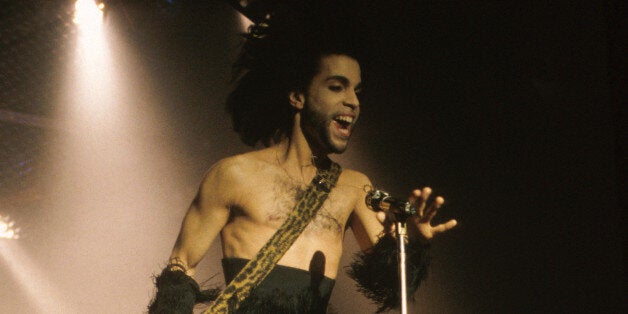 For the residents of Minneapolis, the loss of Prince is too large to describe. His music brought untold joy to people all over the world. But in Minneapolis, it is different. It is harder here. Prince was a child of our city and his love of his hometown permeated many of his songs. Our pride in his accomplishments permeates our love of Minneapolis.
From his youth in the Minneapolis Public Schools, to his graduation from Central High School, to his breakthrough performance at the Capri on Broadway Avenue, to his world wide success, he was one of us. He gave us more opportunities to hear his music than anyone else. What a blessing. Only now may we realize how lucky we were.
His first album, For You (1978), showed his skill as a multi-instrumentalist, but we had no idea then that he would be such an incredibly prolific composer, usually putting out a new album every year as well as generously sharing his gifts and writing songs for others. In doing so, he lifted up other artists including The Time, Sheila E, The Family, Madhouse, Jill Jones and many others. Together they created "The Minneapolis Sound" that changed the course of music in the 1980s.
For many of us, we grew up with his music and it became an essential part of our youth and our growth. I will never ever forget the electricity I felt the first time I listened to the Purple Rain soundtrack -- and many times since.
Prince was unapologetically different and he made it okay for his fans to be different and to celebrate their individuality. His social conscience challenged us to look deeper than the skin color of our neighbors. "Baltimore" challenges us today as much as "Sign o' the Times" did in 1987. His voice was vital and will be missed.
Prince never left us and we never left him. We kept listening: Diamonds and Pearls, The Gold Experience, 3121, Art Official Age, so many more. How could one person produce so much beauty? To know that his latest, HITnRUN Phase Two, a great album, may be his last new work reminds us of the many more years he should have had with us.
Prince never left us and we never left him. In the days ahead, we will mourn Prince and will publicly honor his contributions. In the meantime, we have his music. And that will be with us forever.
Popular in the Community