"Then I'll live in a big white mansion
At the top of the road
I'm gonna wear the latest fashion
Then I'll be happy, don't U know"
(Prince; "White Mansion")
The year 2016 has thus far been a rough one for music. The annus horribilis has taken David Bowie, Glenn Frey, Phife Dawg, Maurice White, Merle Haggard, Billy Paul, Percy Sledge, and of course, Prince, whom we have just learned was felled by an accidental overdose of pain medication.
In the case of several icons - Prince, Phife Dawg, and Bowie, who were high-profile and still enjoying great musical productivity- news of their deaths sets off a public mourning ritual with Purple Rain showings, A Tribe Called Quest parties, and tribute concerts at Carnegie Hall. Flowers are left at the artists' homes and old albums enjoy resurrection on the Billboard charts. For such musical royalty, the conversation quickly turns to questions of legacy.
Unlike Bowie's carefully-orchestrated finale, Prince's sudden death has thrown the future of his estate into turmoil. At this time, there is no evidence of a written will or clear instructions for his family or staff. Will there be a museum of The Purple One at his recording studio and home, Paisley Park? Will the house enter history like Elvis's impeccably maintained Graceland or Michael Jackson's dilapidated Neverland Ranch? Will the recording studio be preserved intact, like the clock on the Titanic, or go on to a second life with a new purpose?
Paisley Park was a workplace, home, and hideout for the famously private star, and fittingly resembles a survivalist's bunker. It was built in 1985, designed by Prince and architect Bret Thoeny to reflect Prince's stage persona and professional priorities. It features multiple studios, a massive sound stage, dance rehearsal space, climate-controlled costume storage, professional offices, and residential rooms. In the 1990s, it even had a cage with two live doves. According to Thoeny the 50,000 square foot compound is the first example of an entertainer combining their private and professional lives in a single building.
Recognizing the Historic Importance of Paisley Park
The national outpouring of grief and remembrance makes it clear that Prince's legacy is significant in the American musical pantheon, not least for his incredible musicianship, writing, and unabashed androgyny. So how can Paisley Park best represent and celebrate those gifts for future generations?
One way could be through a historic property designation, which simply identifies the property as historically and culturally valuable. In Minnesota, the process begins with a written nomination to the National Register of Historic Places. The nomination contains architectural and historical analysis, which is then reviewed by the Minnesota Historical Society State Review Board. A National Register listing is a first step for some truly exceptional places to be named a National Historic Landmark, an exclusive list of just over 2,500 homes and sites established to recognize nationally important historic events, places, or persons. There are currently twenty-five National Historic Landmarks in Minnesota, and none are associated with musicians.
To qualify for the National Register, properties must be at least one of the following: (a) associated with events that have made a significant contribution to the broad patterns of our history; (b) associated with the lives of significant persons; (c) embody the distinctive characteristics of a type, period, or method of construction, or represent the work of a master; or possess high artistic values, or represent a significant concentration of resources whose individual components are united historically by function or plan; or (d) have yielded, or may be likely to yield, information important in prehistory or history. In addition, most National Register properties are over fifty years old- the normal cutoff range for places to be considered "historic".
Properties associated with more recent cultural icons are generally excluded until their legacy has proved enduring, or unless the nominator demonstrates that the property "is of exceptional importance". Graceland, Elvis' famously outré estate near Memphis, was listed in the National Register in 1991 and in 2006 was named a National Historic Landmark under this exception. The fifty-six-page nomination focuses substantially on demonstrating the significance of Elvis Presley himself, before recognizing how well Graceland and its furnishings represent his persona: "[s]uch a strong association between a man and his home is unique and unprecedented in the twentieth century."
Similarly, John Coltrane's North Philadelphia home was listed in 1999 in the National Register and as a National Historic Landmark. Coltrane lived in the ca. 1900 Colonial Revival house from 1952 and his death in 1967. The nomination form emphasizes the historic significance of the house under Criterion B, describing Coltrane's contributions to the development of American jazz and deep connections to the property.
So what of Paisley Park? Constructed in 1985, it is still ostensibly nineteen years from being eligible for the National Register on purely historical or architectural merit. However, Prince's first eponymous platinum album was released in 1979, so his celebrity status is now thirty-seven years old (just to make us all feel ancient). It is also clear that like Graceland, Paisley Park was an extension of the singer himself, its design and function connected to Prince in a way distinct from most musicians' multi-million dollar party pads. There is precedent for waiving the fifty-year requirement for the homes of popular musicians whose work resonates strongly with the American public, and Paisley Park may be an excellent candidate for a similar exception.
Impacts of National Historic Landmark Listing
Due to the complex web of state and national historic designations, local historic district ordinances, and planning permit requirements that impact historic structures, the actual effect of designation is often misunderstood. If Paisley Park were listed to the National Register or as a National Historic Landmark, there are no immediate effects or legal implications for its use. The space could still be used as a musical studio, museum, private residence, or any other currently-permissible function--much as Lisa-Marie Presley still occupies some portions of Graceland.

Listing in the National Register does, however, provide some protection against future damage by the federal government or any agency receiving federal funds. If the Federal Highway Administration wanted to build a highway through Chanhassen, Minnesota, for example, the consultation process would have to study the potential impacts on any property listed on the National Register, National Historic Landmarks, and properties with various other federal historic designations. This process is overseen by the President's Advisory Council on Historic Preservation, which aims to mediate between historic concerns and other projects and priorities of the federal government.
Additionally, National Register and Historic Landmark properties are eligible for grants and historic rehabilitation tax credits. The Federal Historic Tax Credits Incentives program is one of the nation's most cost-effective revitalization programs, and has resulted in $78 billion of private investment since 1976. The Save America's Treasures grant program, although not currently funded by Congress, focuses its contributions towards the protection and rehabilitation of National Historic Landmarks. The National Trust for Historic Preservation spends approximately $1 million annually on grants for historic preservation, which may include studies to consider listing historic properties, historic restoration, and adaptive reuse projects.
National recognition and nomination processes can help provide momentum for a preservation campaign, but they do not eliminate the need for a strong body of local supporters and funders. As this slideshow of celebrity musicians' historic homes demonstrates, historic properties can sometimes be threatened by demolition or lack of maintenance despite federal accolades of the highest order.
Members of Prince's family have expressed strong interest in developing Paisley Park Studios into a museum, which Prince may well have supported given his penchant for collecting his own memorabilia. Nominating Paisley Park to the National Register may be a next step for the family in recognizing Prince's contribution to American culture, and would provide access to avenues of funding and tax reductions. Additional funding may be important given the challenges of embarking on this sort of project without a valid will. As the overwhelming response to Prince's untimely death continues to reverberate, it is clear that the American public has written him into their history books regardless of any official process.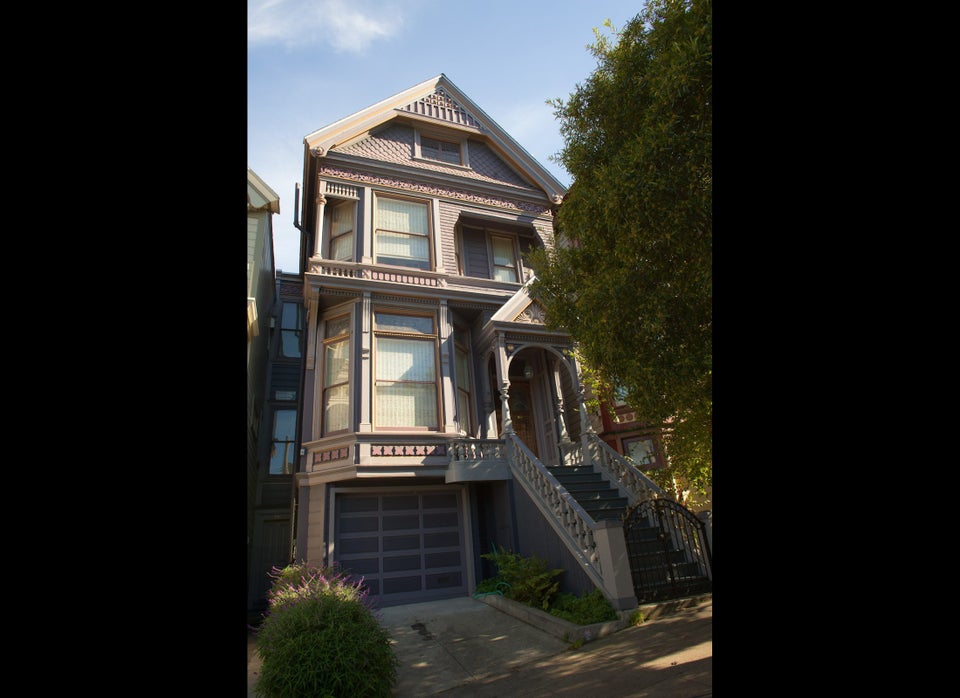 Historic Homes of Famous Musicians
Popular in the Community