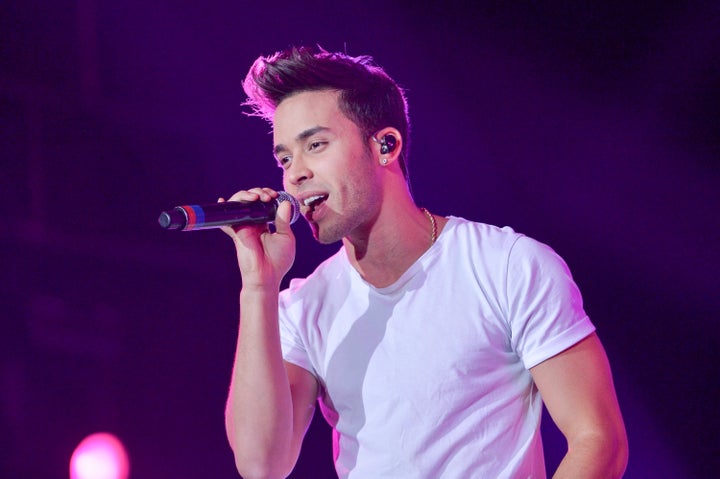 And the 26-year-old singer has no plans of slowing down in 2016. Royce recently dropped the first single from his upcoming Spanish-language album, which is set to be released next year. The star was also hired by Sprint to work with their Hispanic Business Unit to develop music-related initiatives. It's a full-circle move for the star, who, before his big break, worked at a Sprint store in the Bronx to save up for his first demo. 
Royce recently hopped on the phone with The Huffington Post to talk about lessons he's learned from his crossover album, the artist that inspired him to start singing and the "scary" way politicians are discussing immigration. 
Crossing over is no easy task. What did you learn from that experience?

I find it to be still the same kind of work ethic that it took for me when I started in Spanish. It's very different to get into the whole English mood, as far as writing and recording. But it's been a lot of fun. It's always been one of my dreams to be able to put out an album in English.
Do you feel like your fan base has changed?
I think it changed a lot. Whenever I do meet-and-greets I see how it's changing; I see more and more people that are not Hispanic coming to the meet-and-greets... now I see more [non-Latino] Americans coming to the meet-and-greets and more Americans coming to my shows. That's the cool part.
It's a bit confusing though, like, I'm singing in English, I'm singing in Spanish, I'm talking in both languages. I kind of gotta cater to two different audiences. It's very strange. But then I see the way Enrique Iglesias has done it, in Spanglish and stuff like that. I'm definitely trying to see how the tours are going to work.
You're a Bronx-born boy, so that is your reality off-stage too. Tell me how that bicultural duality informs your life and career.
Yea, this is the reason I gave the album the title "Double Vision." I feel like growing up it was almost like [having] two different personalities, [being] two different people. I love R&B, I love hip-hop but I also love bachata, reggaeton, merengue; and then I would speak English in school but speak Spanish at home. I'd still feel very Latin and I'd still feel very American. You speak in Spanglish and think in English; think in Spanish and curse in English and curse in Spanish. 
Did you feel like you had to start on the Spanish-language side and then crossover, or was it more organic for you to start with bachata?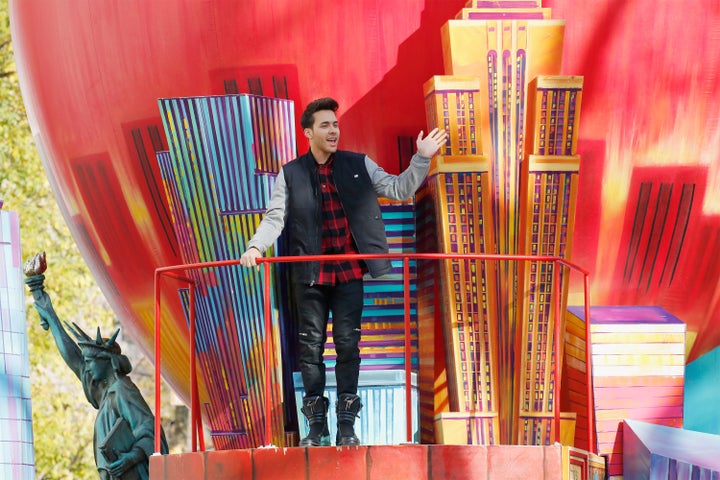 The weird thing is, if you really look back, I started my career with an English song in bachata. "Stand By Me" was mostly an English song that played on Latin radio, and that's kind of how I got introduced into the Latin scene.
I'm very passionate about bachata. The reason why I recorded it to begin with is because my parents always listened to it, my grandma always listened to it and I've always kind of wanted to kind of give it my own flavor.
People are saying, "Are you going to leave Latin music?" and I definitely don't want to leave Latin music, so I'll be releasing my next Spanish album next year. I'm excited for that. It feels good to... not to 'come back,' because I never left... but it feels good to go back and work on new music in Spanish.
It's a very personal album, it's a very emotional album. I'm going back to the bachata roots. I'm experimenting with different sounds that I haven't done in my previous Spanish albums.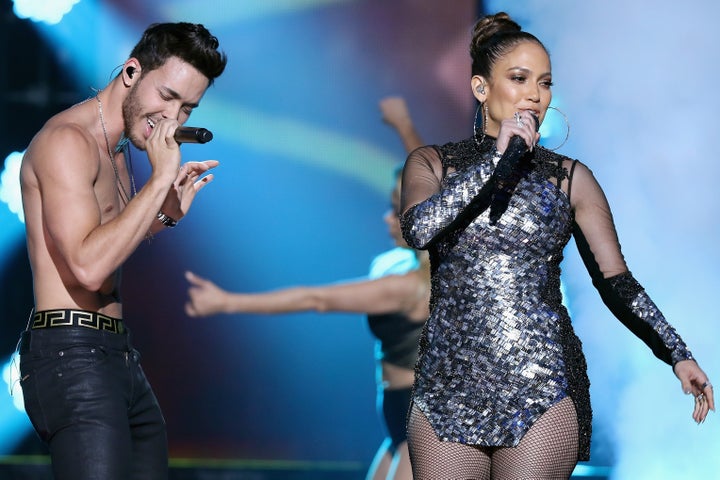 When it comes time to write in English, though, which artists influence you? 
I've always been an Usher fan; he's the reason I started to sing to begin with. Back in the day, I would sing Usher songs to the girls in school and I still have all his CDs on my iTunes playlist.
As someone from a Dominican immigrant background, what are your thoughts on the conversations politicians are having on immigration?
My parents were immigrants and they were fortunate to come and they became citizens. They came here with the American dream: to come to the U.S. and work and have a better life and give their kids a better lifestyle. I've always looked at my parents as very positive role models. They didn't come here to do crime, they didn't come here to do negative things and I feel like we were raised pretty good. We lived in a very tough neighborhood in the Bronx in the projects, but I feel like the way we grew up was very loving, very humble. When I think about immigration I think about my own family. 
When I look at [my family] I don't see any of them as criminals, and it's scary to see sometimes when you watch on TV that they talk about immigrants like they're harmful..."
When I look at them I don't see any of them as criminals, and it's scary to see sometimes when you watch on TV that they talk about immigrants like they're harmful, like they want to come and commit crimes. I know the reality is that maybe that does happen, but that doesn't mean that every single person that's getting here wants to do something bad. I feel like a lot of immigrants are just looking to have a better lifestyle and to work, they really want to work and they really want to do well. 
[That's part of the reason why] I think that the Latin vote is definitely important. I'd like to just motivate, especially the youth, to just vote... Once you can, I think it's important to cast your vote and let your opinion be counted.
This interview has been edited and condensed for clarity.
PHOTO GALLERY
23 Books By Latino Authors That Might Just Change Your Life
REAL LIFE. REAL NEWS. REAL VOICES.
Help us tell more of the stories that matter from voices that too often remain unheard.