On Day 2 of their Southeast Asian trip, the Duke and Duchess of Cambridge greeted hordes of fans in Queenstown, Singapore. While winding their way through the crowd, Prince William was asked by a little boy how many children he'd like to have. He reportedly didn't miss a beat and answered, "Two."
It was just one of many kiddie bonding moments the couple had today, as they also visited the Rainbow Center, a school and community center for kids with special needs. For the visit, Kate looked comfy in a printed dress with fluttering sleeves and a black belt cinching her waist. (The nude L.K. Bennett pumps were also back, natch.)
She changed into head-to-toe white (after meeting with all the children and their potentially sticky fingers) for a visit to Singapore's new Rolls-Royce factory and the new Gardens by the Bay park, where she had to cope with the steamy humidity. Let's hope she had time to get one of her beloved blowouts after the fact...
Other than the hair, Catherine obviously looked perfect. See the duchess and her prince touring Singapore... and definitely do start to get ideas from all the pics of Prince William with little kids. Swoon.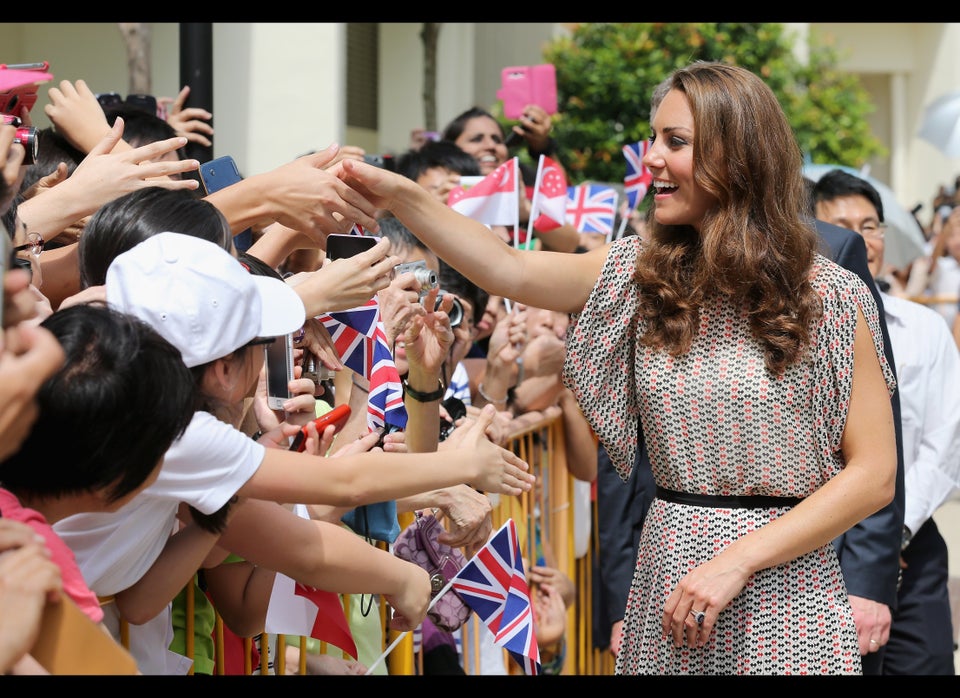 Kate & William's Royal Tour: Day 2