Text by Gregory Katz, Associated Press
LONDON - Prince William and Kate Middleton have decided not to leave for their honeymoon immediately and the newlyweds will stay in Britain this weekend, palace officials said Saturday.
William, who married Middleton on Friday in an opulent ceremony at Westminster Abbey, plans to return to military duty as a Royal Air Force helicopter rescue pilot in Wales at the end of this weekend, which includes a Monday holiday, officials said.
They will go on a honeymoon to an undisclosed overseas location later, officials said, stating that this is the couple's "personal preference."
Take a look at pictures from Saturday morning -- Kate's blue dress is from Zara (yes, Zara!) and her wedges, LK Bennett -- and scroll down to keep reading!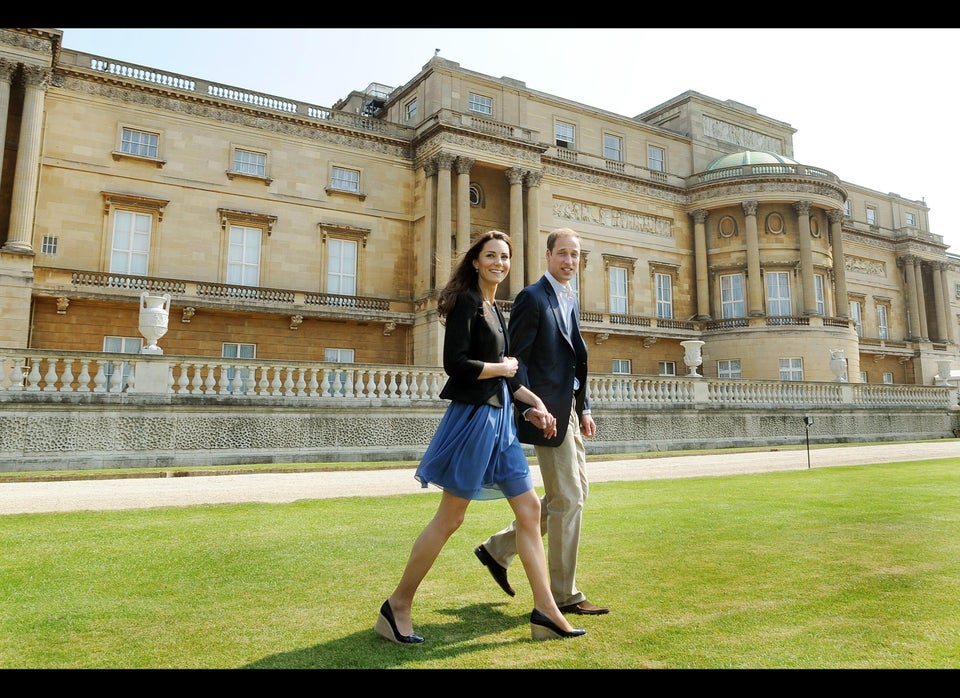 A statement posted on the official royal wedding website says the honeymoon destination, and the location where the newlyweds are spending this weekend, will be kept private.
"The couple have asked that their privacy be respected during the coming weekend and during their honeymoon," the statement said.
William and Middleton, now known as the Duke and Duchess of Cambridge, left Buckingham Palace in a helicopter late Saturday morning. The casually-dressed couple walked to the helipad holding hands, stopping to shake hands with two staff members.
The palace has not revealed where in Britain they have gone for the rest of the weekend. The couple are thought to be seeking privacy after the intense media focus on their wedding.
Earlier, officials said William has scheduled a two-week leave from his military duties for the couple's honeymoon, but no specific dates or locations have been announced.
The couple has a wide range of honeymoon options, including a stay at Queen Elizabeth II's vast Balmoral Estate in Scotland, where they would likely have the privacy needed to evade paparazzi.
William at one pointed hinted he might take Middleton to Australia for a scuba-diving honeymoon, but it is also possible they would opt for a private island in the Caribbean, the Seychelles, an archipelago of more than 100 islands off Africa, or an outdoorsy trip to Jordan that would include a visit to Petra.
The honeymoon is expected to be briefer than that of William's parents, Prince Charles and the late Princess Diana, who combined a two-week Mediterranean cruise with several extended breaks in Britain.
Related