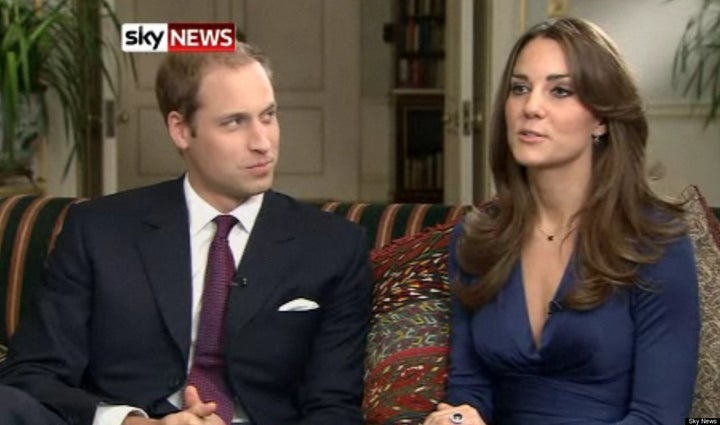 Just hours after their announcement swept the world, newly-engaged Prince William and Kate Middleton sat down with ITV News' Tom Bradby for their first television interview as a couple.
Some tidbits from the interview (scroll down to watch):
William on giving his mother's old ring to Kate:"It was my way of making sure my mother didn't miss out on today and the excitement, and the fact that we're going to spend the rest of our lives together."
Kate on Diana:"Obviously, I'd have loved to have met her. She's an inspirational woman to look up to obviously to this day [...] very inspirational."
William on Kate succeeding Princess Diana:"No one is trying to fill my mother's shoes, what she did was fantastic. It's about making your own future and your own destiny and Kate will do a very good job of that."
William on timing of the engagement:"[I'd been planning] for a while but as any guy out there will know it takes a certain amount of motivation to get yourself going."
William to Kate:"We've talked about today for a while haven't we...so Kate wasn't in the dark over it all, we've been planning it, you know, for at least a year if not longer. It was just the right time."
The interviewer Bradby noted on Twitter, "There is a kind of fascination in hearing [Kate] speak...I guess we have seen so many pictures of her over the years and yet never heard her voice."
He also said William was "on very good form, cracking a lot of jokes before, during and after the interview."
WATCH THE FULL INTERVIEW:
Related
Popular in the Community