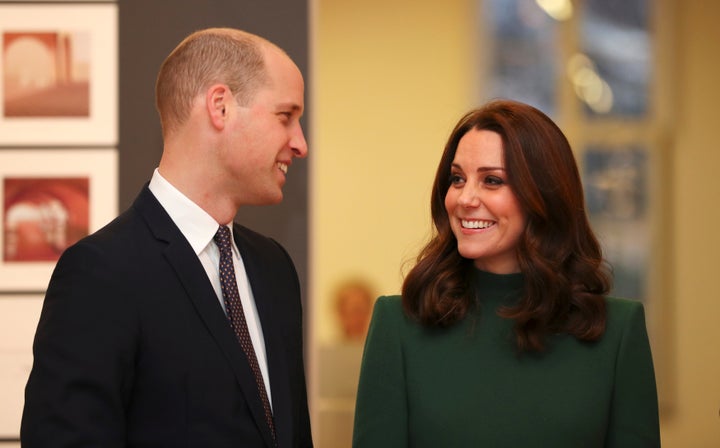 The Duke and Duchess of Cambridge just revealed one of the most relatable thing we've ever heard about the royal family.
"They may be royal but William and Kate still love IKEA furniture," Victoria Murphy, the Daily Mirror's royal correspondent tweeted on Tuesday. "The company's head of design Marcus Engman said after meeting them: 'They also revealed that they have Ikea pieces for the children's rooms.'"
No word on whether on not the royals assemble the furniture themselves, or if Prince George and Princess Charlotte have a favorite piece (we bet it's the SLÄKTING), but it's still fun to know that at least some of the rooms of Kensington Palace are apparently filled with Ikea. (We're going to need some photo evidence, though.)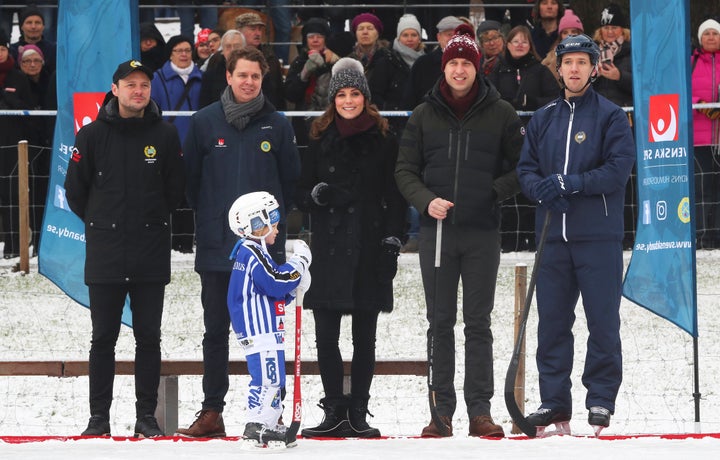 Earlier in the day, Prince William and Kate began the first leg of their royal tour with any icy start at an outdoor skating rink in Stockholm. The two watched a bandy hockey event (the sport is similar to field hockey and soccer) and got to chat with some of the younger players.
The two coordinated in similar black and maroon outfits for the outing, bundling up in coats, hats and matching scarves. Kate wore a black Burberry coat for the outing, as well as a trendy Eugenia Kim pom hat, which retails for a cool $285.
The Duchess of Cambridge even made it out on the rink (with the help of a red carpet) and scored a goal, though Prince William eventually won the shootout with two goals.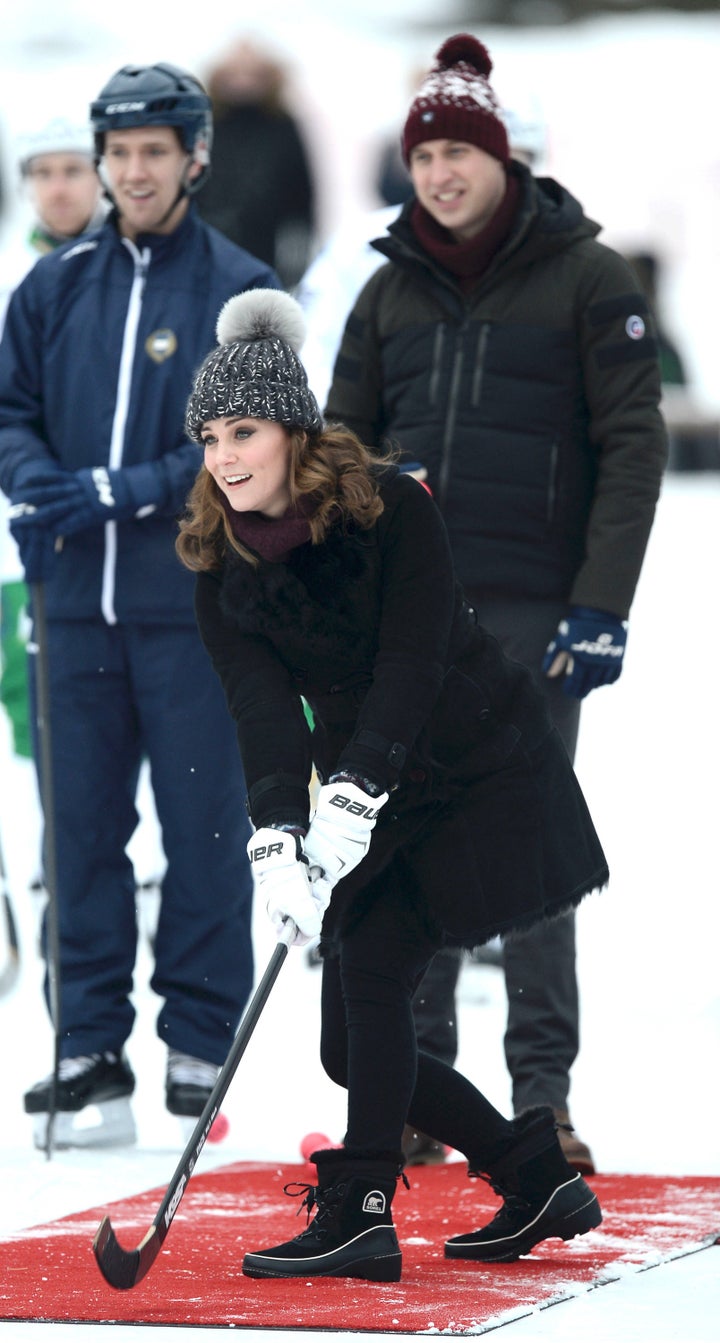 After the game of bandy, the two made a quick outfit change and headed to lunch at the royal palace with the King and Queen of Sweden, Crown Princess Victoria and Prince Daniel.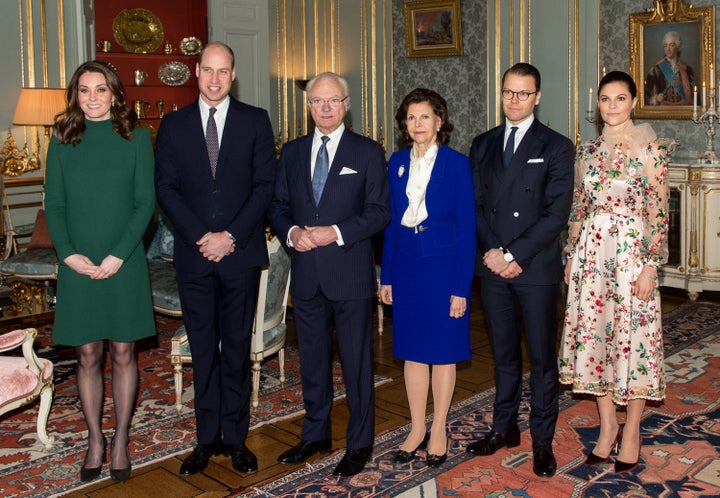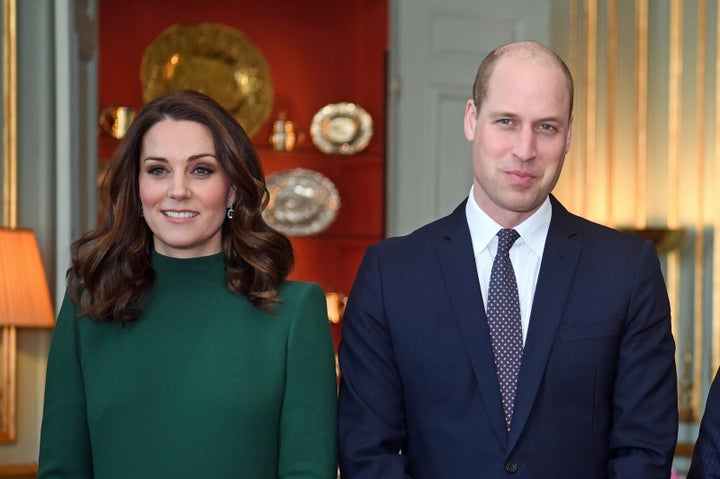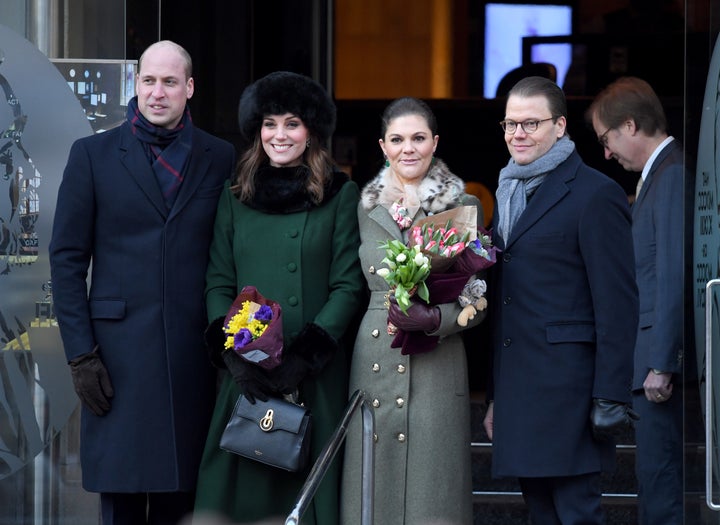 The Duke and Duchess then headed to ArkDes, where they chatted about Ikea before jetting off to a black-tie dinner at the residence of the British ambassador.
Prince William wore a handsome tux for the occasion, while Middleton ― of course ― looked simply stunning in a long-sleeved floral gown from Erdem.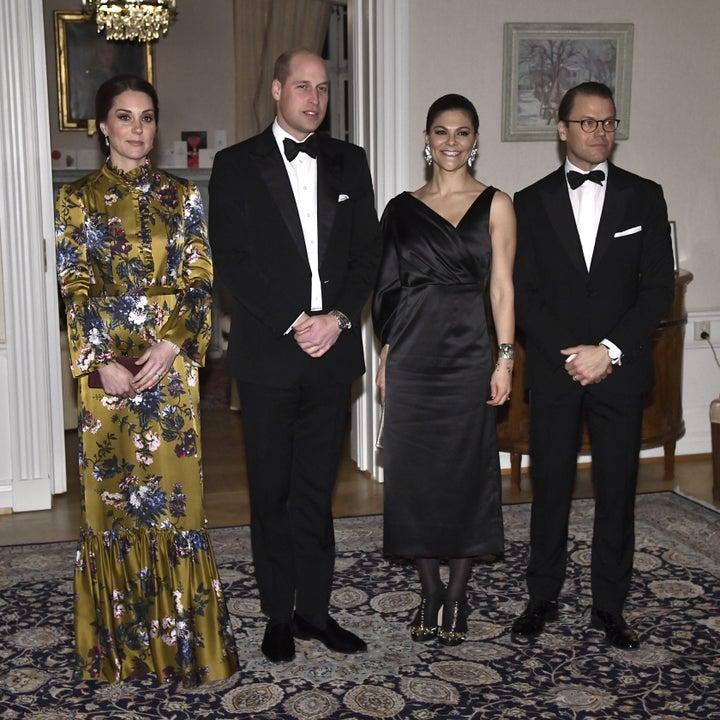 The two also met with Swedish actors Stellan Skarsgård and Alicia Vikander and the Prime Minister of Sweden, Stefan Lofven.