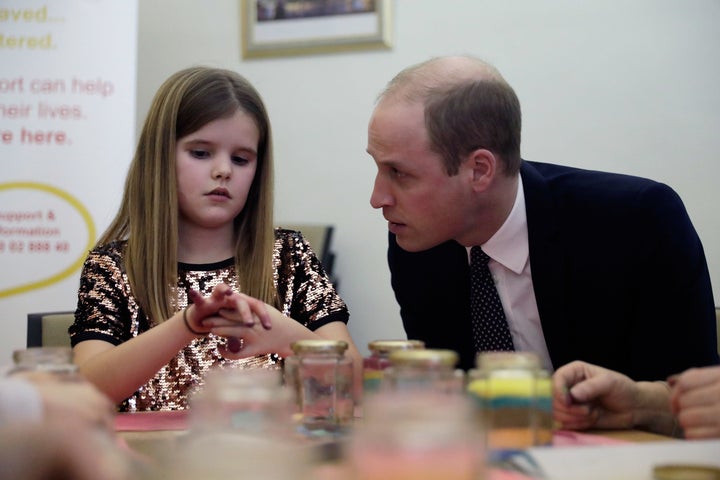 Prince William knows what it's like to lose a parent at a young age, and he's using his experience to help kids going through the same thing.
On Wednesday, William and the Duchess of Cambridge visited a Child Bereavement UK center in the district of Stratford in London. During the visit, William spoke to a 9-year-old girl named Aoife, who lost her father to pancreatic cancer six years earlier.
According to reports, the prince comforted the little girl and shared his own story. "Do you know what happened to me?" he asked Aoife. "You know I lost my mummy when I was very young too. I was [15] and my brother was 12. So we lost our mummy when we were young as well," he told her.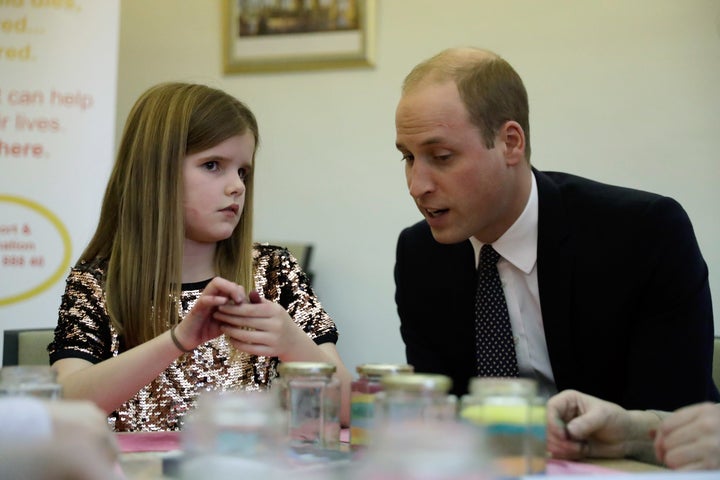 William reportedly encouraged Aoife to not keep her thoughts and memories inside. "Do you speak about your daddy? It's very important to talk about it, very, very important," he said.
During the visit, William and Kate made "memory jars" with the families at the center. The activity involved filling jars with different colored salts to represent various memories with the loved ones they lost.
Aoife and her mother, Marie, were touched by William's kindness and advice.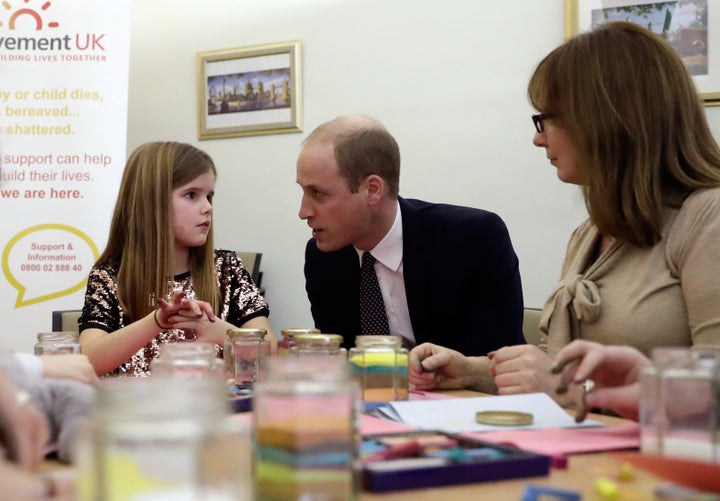 "It was really nice that he talked to me," the little girl told reporters. "It was like there are other people who know what it is like to lose someone."
Added Marie, "I couldn't believe it when he started to talk about his mother. It was very emotional and I was willing myself not to start to cry. I almost did."
The mom said she's taking William's words to heart and will remind her children how important it is to talk about their father. "Kids do not forget that," she said. "Sometimes it hurts but we can remember the happy things too. It is so important to talk."