Remember when Prince William was a teenager and he was sooo hunky and you had J-14 and BOP posters of him on your wall? Yeah, the royal isn't such hot stuff anymore.
Case in point: Prince William was in Scotland today, walking a greeting line and shaking hands with fawning fans, when a little girl dressed as a princess offered him a flower. She then pulled it away, suggesting it was for the Duchess of Cambridge who was walking a little further behind Will.
"Oh, you want a kiss, do you?" said William. The little girl nodded a little. Then, when Will went in for her cheek, she totally rejected him. Like, completely pulled away. And everyone reacted.
Something tells us she wouldn't have done that if it was Prince Harry offering the smooch.
Luckily the prince took it in stride. "Always happens to me -- all the girls do that," he laughed. Well, except this one.
Watch the cuteness go down: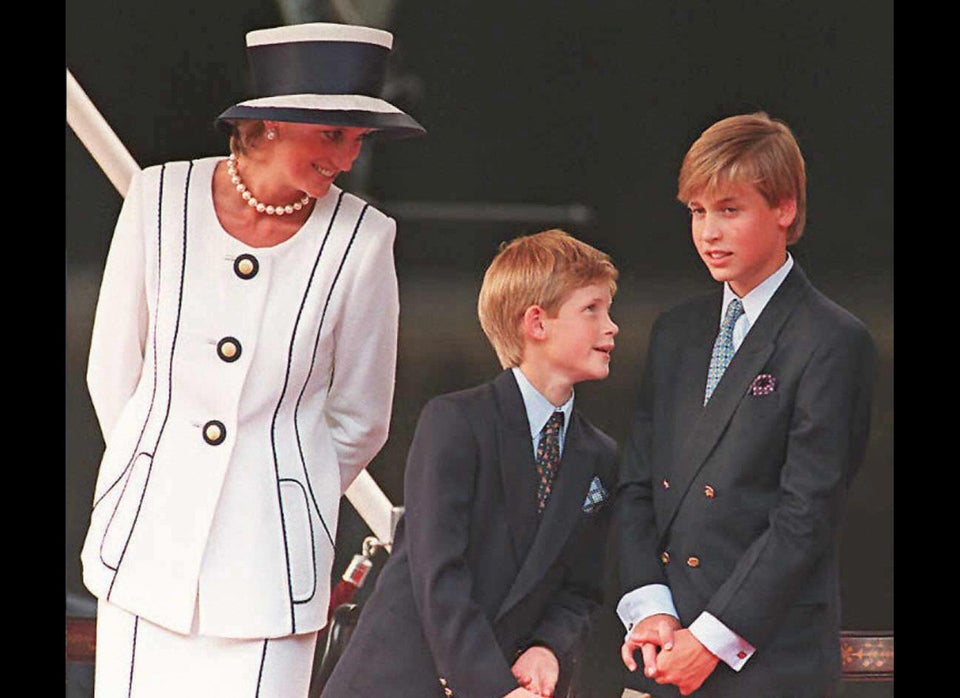 Prince William's Hairstyle Evolution