 HRH Prince William was spotted getting on a Virgin Train in Anglesey headed back to London Wednesday, reminding us why the future King of England is a pretty great guy. The Duke of Cambridge was ever-so-normal, carrying his own duffel bag as he boarded the first class train with his Metropolitan Police escort. If you didn't know any better (meaning you've been under a rock for the last twenty years or so) you might not have noticed this dapper young gent with a very famous face.
Both William and his lovely (and very pregnant) bride are no stranger to traveling amongst us regular folk. During their 11-day tour of North America, the duo didn't charter a private jet to return home, which one might expect from members of a royal family. Instead, they hopped on a British Airways flight. In fact, because of technical difficulties it was reported that William and Kate were offered compensation after the in-flight entertainment system malfunctioned on the 10-hour flight.
Check out Prince William boarding his train back to London, just in time to see the Duchess christen a new fleet of Princess Cruise Ships.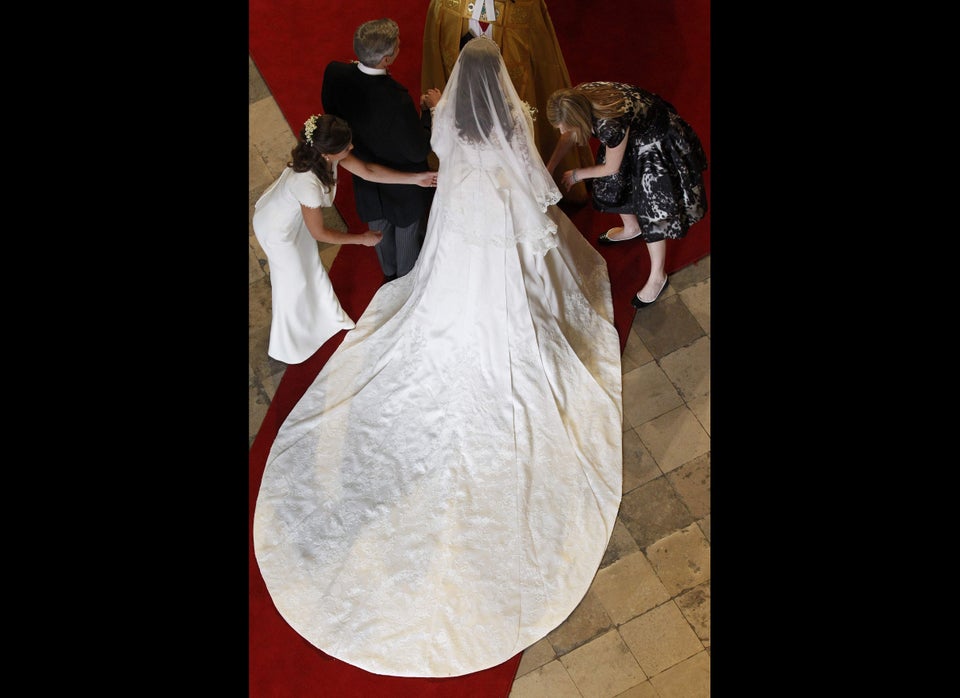 Royal Wedding Photos You Never Saw