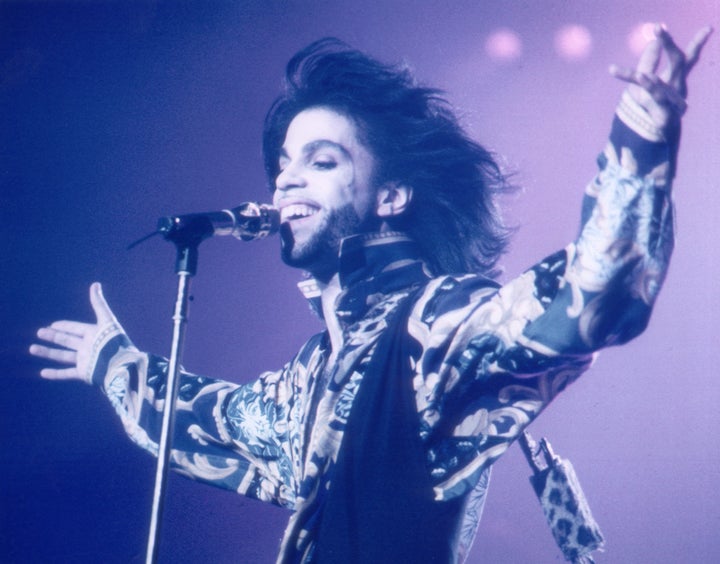 Throughout his life, Prince and his fans always had something of a handshake agreement: Let's keep this thing a mystery, shall we?
Prince spent his life crafting and promoting an image of himself, a timeless piece of rock star perfection that remained fresh from the moment he broke onto the scene in the mid-1970s all the way until his untimely death in April at 57.
But for some people, namely the people who worked with him, Prince was also many other things besides a mystery. He was a boss, and a friend, and a goofball, and a taskmaster. At times, he could be distant and silent, other times kind and warm, still other times almost impossibly demanding, expecting the people around him to push themselves just as hard as he pushed himself, so they could together create what became the Prince catalog.
Many of the people under Prince were women. More so than most men in the music world, Prince famously enjoyed working with and mentoring female musicians and engineers. To get a sense of what it was like to work closely with Prince, we talked to three women who did: Susan Rogers, the engineer behind "Purple Rain and "Sign o' the Times"; Sylvia Massy, a legendary engineer and producer who has worked with artists including Prince, Tool, Johnny Cash and Slayer; and Támar Davis, an artist who toured with Prince in the 2000s.
Susan Rogers, Sound Engineer (1980s)
Worked with Prince on projects including "Sign o' the Times" and "Purple Rain"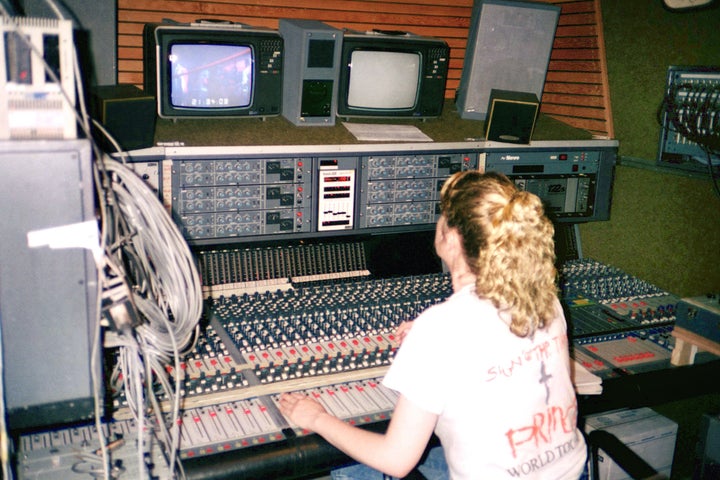 "Given the choice between a man and a woman who were equally qualified, I think he'd choose the woman."
Susan Rogers had just celebrated her 27th birthday when she went to work for Prince as a technician.
A young woman from Southern California, Rogers had wrapped up work with Crosby, Still & Nash, but always felt more drawn to R&B, soul and funk music, and so considered the chance to work with Prince a dream.
"I was delighted with the music, I was entranced, I was grateful every single day, and that's what fueled me despite how exhausting it could be," Rogers said.
Rogers eventually earned Prince's trust, and was promoted to engineer. It was the gig of a lifetime, but it also became clear that if you were one of the few people who worked full-time for Prince, your life came second to his.
"There was no life outside of my life for him, so in that sense it was like a tour of duty. I belonged to his army," she said. "You'd be up for 24 hours, sleep for two hours, then get a phone call that said, 'I need you to come back to the studio' -- you didn't negotiate. You just came back to the studio."
There was never a day off, never an hour to yourself if Prince wanted that hour for his art. The process, she said, was, "exhausting," so much so that she once snapped at him. Prince would occasionally fine his band and employees if they made a mistake or otherwise weren't up to snuff. One day at Sunset Sound in Los Angeles, Rogers was setting up a piece of equipment "as fast as humanly possible," she said, but it wasn't fast enough for Prince.
"That's it Susan, you're fined," Prince said.
"Something snapped in me," Rogers remembers now. "I just went a little bit nuts."
"I'm fined? You want money from me?" Rogers recalled saying.
She grabbed her purse in the control room, opened her wallet and said, "Here, Prince, you already have my life, now you can have my money."
Rogers was standing over Prince, who was sitting in a chair in the control room. She took all the cash in her wallet and threw it at Prince, bill by bill.
"There's your fine," she said. "I've given you everything, now I'll give you even more." She threw some more money and walked out, maybe twenty paces, before she realized what a mistake she had made and walked back in.
"I'm really sorry, I just went a little bit nuts there,'" she said. Prince forgave her, and not another word was spoken of it.
Despite the grueling days and nights, however, Prince was mostly "a joy to be around," "happy and cheerful and fun," Rogers said. To get through the tough days, she started seeing Prince as one of the "outliers" she would've been friends with in high school. It helped that he "always, always" treated the the women he worked respectfully, and that he seemed to prefer their services, too.
"Given the choice between a man and a woman who were equally qualified, I think he'd choose the woman," she said.
Rogers ending up lasting about four years with Prince, missing Christmases and New Years Eves and birthdays along the way, her life and needs always, without question, coming second to his. Finally, one night, Prince wasn't able to get ahold of Rogers while she was on a date -- the first time she was unreachable in her four years with him. He was furious. She was tired.
The next day, sitting with Prince in a small room while performing postproduction work, she said, "I am not just your employee. I'm a human being with the same needs as any other human being." Paisley Park had just opened. Other engineers were available for Prince now. It was time for Rogers to go.
Sylvia Massy, Producer and Engineer (Early 1990s)
Worked with Prince on projects including "Diamonds and Pearls"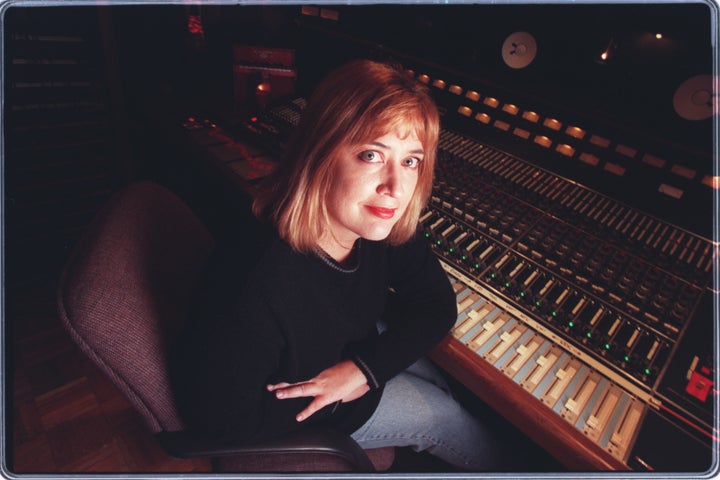 "He liked the fact that I had an opinion and it wasn't all positive."
One of the first things Prince ever asked Sylvia Massy about was the chair selection at her studio.
Massy was working at Larrabee Sound Studios in Los Angeles, where Prince was slated to record for a few days, and had been tasked with doing whatever it took to keep the superstar at the studio for as long as possible. And that day, Prince wanted to know whether the studio had a big chair for him to sit in.
"I said, 'Well, yes, we do,'" Massy remembered. "But we didn't have one. We absolutely didn't have one. I lied."
She ran out of the lobby and into an antique store. Within 20 minutes, by her estimation, she was back with the chair.
"I think he was so impressed with that, that he stayed in that room, that studio for the next -- well, he didn't leave for several weeks, and then he came back again and again over the next four years," she said. "And I was on all these sessions, so I think he liked me just for trying hard."
For years, Prince and Massy sat in the studio, often alone. At first, she was only an assistant, but Prince quickly trusted her to take on more of the load, mixing and recording. "It was just he and I in the middle of the night in the studio, and he [was] playing every instrument and spinning on his heels and dancing in front of me," she said. "It was my own personal little show."
Massy said that despite the intimacy of their work space, the incredibly prolific Prince was also incredibly quiet early on. But one day, she had something of a breakthrough, albeit in an embarrassing way. Massy was jotting in her journal while mixing engineer Keith Cohen worked on a song she didn't particularly like called "Gett Off," which was the lead single on 1991's "Diamonds and Pearls."
"He [Prince] was going to displace another song on the record with 'Gett Off' and I was disappointed," Massy said. "I thought, 'This is not nearly as good a song as the other songs we'd been working on.'"
In her journal, she jotted down her frustration: "There's Prince sitting on his purple throne, and he's taking a perfectly good song off of this brilliant record and replacing it with this horrible 'Gett Off' song."
Cohen asked Massy for help with something, so she placed the book down and walked over. Suddenly, she heard Prince say, "There's prince, sitting on his purple throne..." He had picked up Massy's journal and started reading it aloud.
Horrified, Massy ran to Prince and grabbed it out of his hand. But instead of being angry, Prince was laughing. "He thought that was the greatest thing," Massy said. "Everyone just gave him lip service constantly, and no one really was honest with him, so I think he was impressed with that."
"He liked the fact that I had an opinion and it wasn't all positive," she said. "That really broke the ice for us."
After that, Massy and Prince talked more freely, about music, but about other things, too, like politics. Nevertheless, she could never escape the feeling that Prince was simply tolerating her and the other people he worked with.
"He was better at everything -- it was just like the rest of the world was just kind of slowing him down," she said.
In particular, she remembers Prince once picking up an untuned Fender Telecaster with rusty strings: "He played it in tune by shifting his fingers on the fret board so that the chords were in tune."
"I'd never seen anything like that before," she said. "Someone who could play an untuned guitar and make it in tune. It was mind-blowing."
Like Rogers, Massy vividly remembers the long hours and full-time commitment. "But even with all that torture, at the end of it we'd get gold records in the mail." She also appreciated how he treated women in the workplace, especially considering how many dates he went on outside of it.
"I never felt mistreated by him, not any more than any of us [man or woman]," she said. "He really did offer women a lot of opportunity."
Ashley Támar Davis, Artist (2000s)
Sang on and toured with Prince for "3121"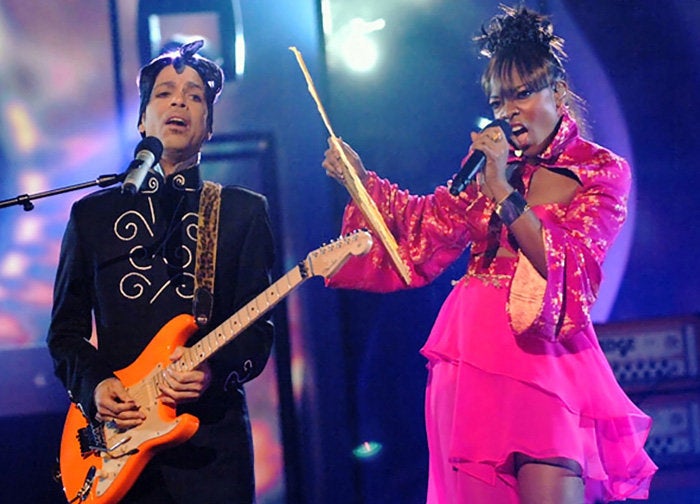 "He confirmed that the things that I know and the things that I'm doing now — like, I'm not crazy. I'm not crazy to ask for what I know I'm supposed to have."
Prince's interest in Davis dates back to 1994, when he heard a demo by the then teenage artist. Years later, Prince became something of a mentor to Davis, asking Davis to sing on the Grammy-nominated song "Beautiful, Loved and Blessed" and tour with him on his 3121 tour in 2006.
Prince mentored many female artists throughout his career, and in Davis' case, he always did so with respect and care. "He was very good and meticulous and methodical when it came to women," she said.
The Prince that Davis knew was interested in her career, but also in her family and happiness. He was candid and fun. He asked her about her parents and brother. He flew to her family member's basketball tournament in San Diego.
Knowing she was an enormous Tyler Perry fan, he took her to one of Perry's plays. Then, once Davis landed a role in one of them herself, Prince held a private party for Davis, the cast and Perry to celebrate.
He even briefly toured as a supporting character to Davis in 2006. Before they took off, Davis invited her friend, a choreographer, over to help her plan out the set. "Who is that?" Prince asked her. She told him it was her friend. Prince said that he was upset Davis didn't want to choreograph her tour herself.
"He was like, 'You guys are going to choreograph this. You gotta send him home,'" Davis remembers now. It was difficult to send her friend home, but the moment helped Davis believe in herself.
"That's something that I'll never forget, and we choreographed that entire tour." she said. "He was so good at empowering [women]."
Davis fought back tears when discussing what Prince taught her about the music industry, and where she fit in inside it.
"The man walked in a lot of wisdom," she said. "He confirmed that the things that I know and the things that I'm doing now -- like, I'm not crazy. I'm not crazy to ask for what I know I'm supposed to have."
That support is the lasting memory Davis has of Prince today. It was also her last memory, him, too. The final time she saw him? When he went to see her perform as Diana Ross in "Motown: The Musical."
That was just Prince Rogers Nelson, supportive until the end.
Before You Go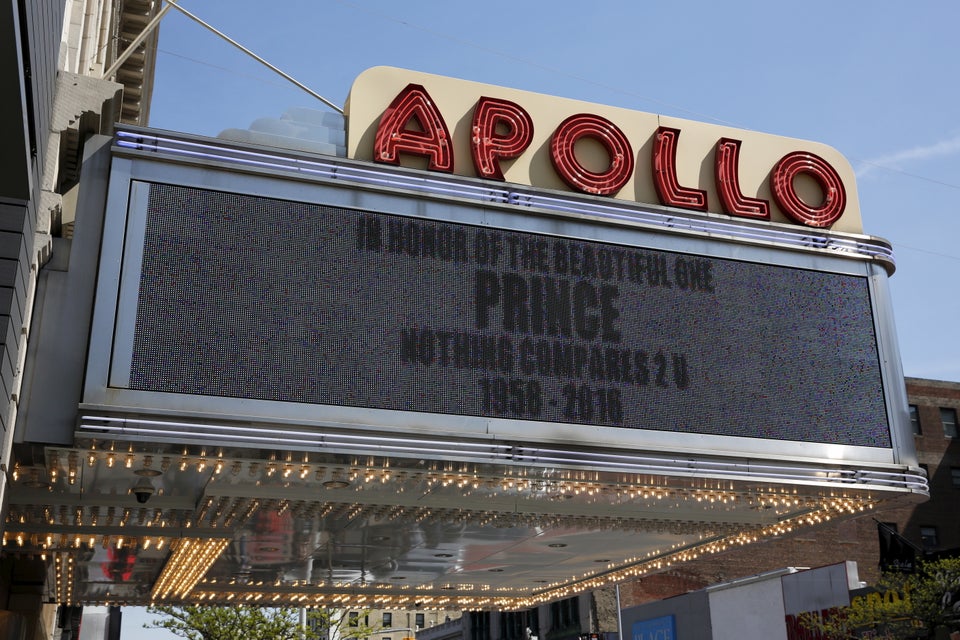 Memorials To Prince
Popular in the Community