Two Bahraini princes, Nasser and Khalid bin Hamad Al Khalifa are currently training in Florida for the upcoming Ironman competition, which takes place on Saturday. Bahraini human rights organizations have accused both men of serious human rights offenses. Rachel Burke Peterson, Director of Communications at Americans for Democracy and Human Rights in Bahrain, joined HuffPost Live's Ahmed Shihab-Eldin to discuss whether or not the US government and the Ironman competition should take action in order to address the alleged human rights violations.
Peterson said that the Ironman organization should address these reports and hold the Khalifa brothers accountable for any human rights abuses.
"Our main concern is that to allow them to participate in the Ironman competition… it sets a precedent," she said, "that…those that commit human rights abuses are no longer going to be held to standards that we would consider to be international."
While Peterson expressed frustration with the lack of reportage on this story, she feels that overall the US government is increasingly willing to censure Bahrain for human rights crimes.
"We are seeing a turn in the US narrative towards Bahrain and our hope is that [this turn] will [continue to] strengthen," she said, "and that the United States' government as well as other leaders throughout the world can encourage the government of Bahrain to stop its human rights violations, to end the culture of impunity, and to listen to their citizens' demands."
Related
Before You Go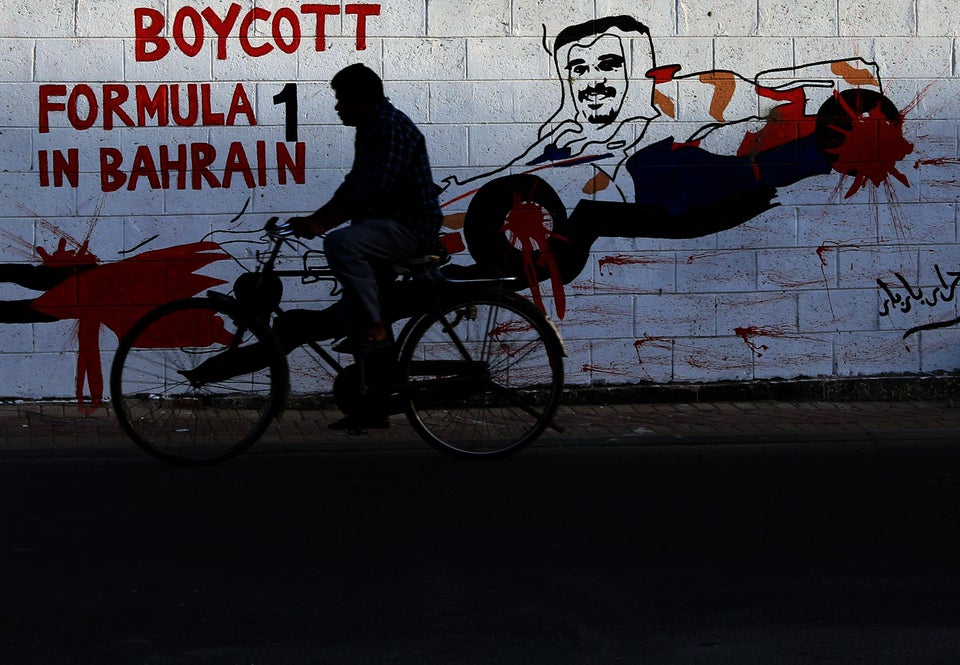 Bahrain Anti-Government Protests Continue
Popular in the Community