But Princess Ameerah Al-Taweel hit New York City yesterday, reminding us that there are gorgeous princesses on other continents as well.
Princess Ameerah, a member of the Saudi royal family through her husband, HRH Prince Al-Waleed bin Talal (King Abdullah's nephew), is also the Vice Chairwoman of the Board of the Alwaleed Bin Talal Foundation. She spoke at a meeting of the Clinton Global Initiative in New York, which invited world leaders to discuss employment, sustainability and women's issues.
We weren't too familiar with Princess Ameerah previously, but we were totally impressed by both her humanitarian interests as well as her chic style (see pics below of her at the Royal Wedding!). For the Clinton Foundation event, the royal wore a blush-colored quilted jacket with her hair in glamorous waves and a pink lip.
Princess Ameerah reminds us just a bit of Kim Kardashian, with the dark locks and made-up look... except for the clothes. Somehow we can't imagine a Saudi princess in a leopard jumpsuit.
See pictures below of the princess in New York, as well as at April's Royal Wedding!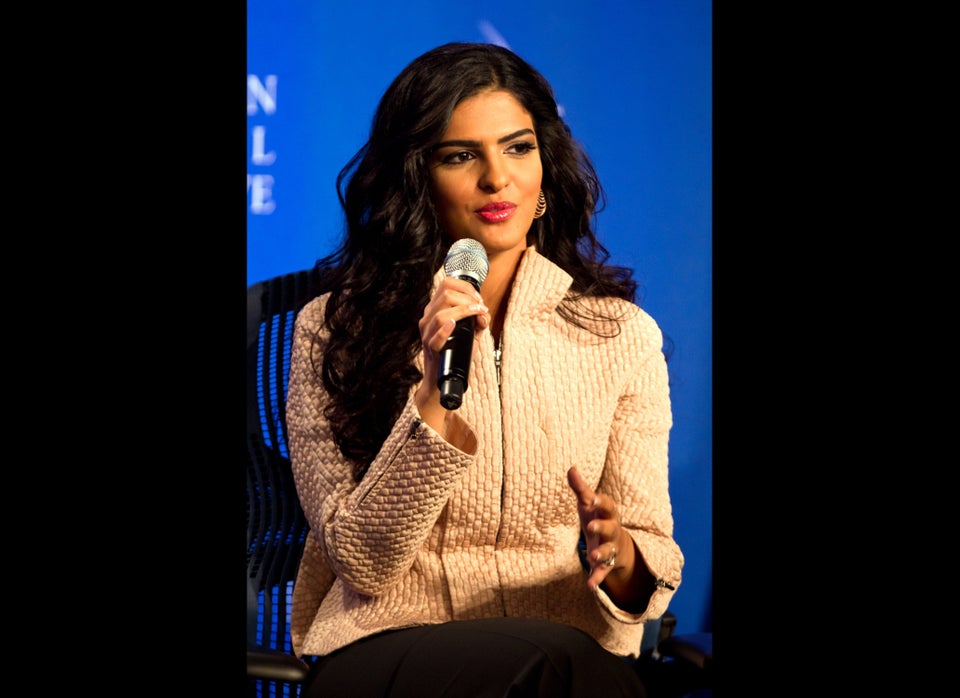 Princess Ameerah of Saudi Arabia