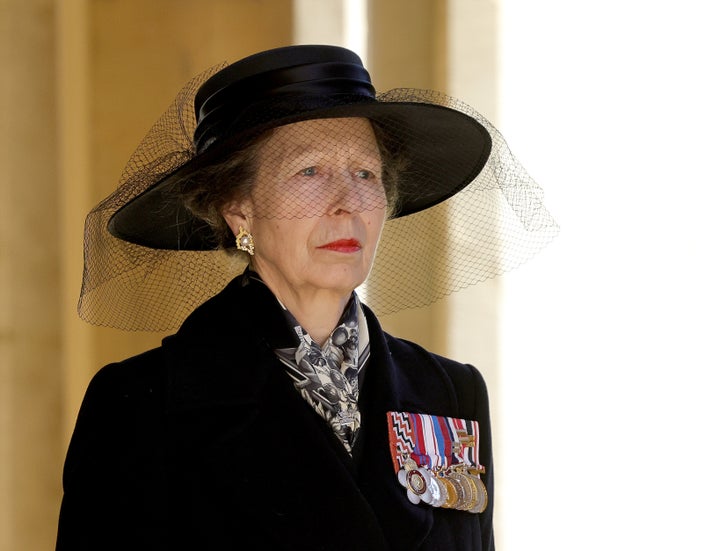 Two years after the death of Prince Philip, Princess Anne is speaking out about one of the more emotional moments from her father's funeral ― and why she's "glad" she didn't see it in person.
In an interview this week with Canadian broadcaster CBC, when asked about what COVID-19 "stole" from her, Anne mentioned how the pandemic affected her father, the Duke of Edinburgh, who died in April 2021 at the age of 99.
"I suppose I tend to think it stole a bit from my father," Anne said.
She explained that at the end of his life, Philip "lost a lot of the people who would have gone to see him and talk to him and, you know, have those conversations that kept him interested."
"You're quite right," Anne answered. "In some ways, I'm glad we didn't see that at that moment. And then when you see the photograph, it's much worse, somehow."
Due to pandemic restrictions, Philip was given a pared-down, socially distanced funeral.
In an effort to slow the spread of the coronavirus, households were not allowed to intermingle, which meant the queen was seated by herself on that emotional day.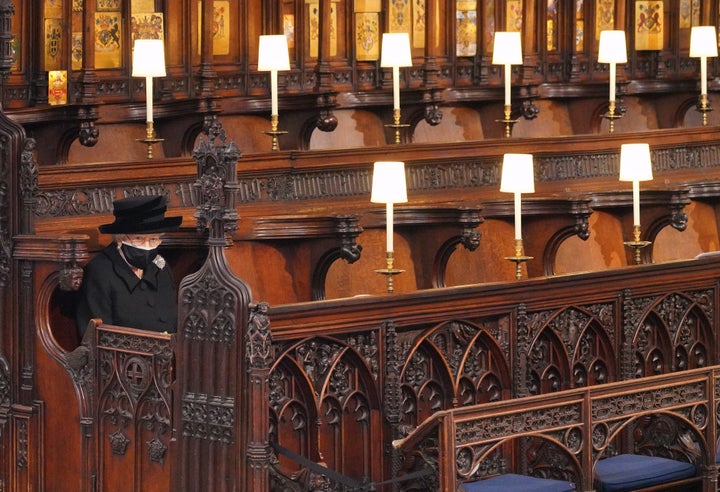 Anne's wide-ranging interview with Arsenault was released just days before her brother King Charles' coronation, which is set to take place on May 6.
The princess royal addressed Charles' idea of a "slimmed-down monarchy" ― that is, a royal family with fewer working members. Anne said this idea was originally raised "in a day when there were a few more people around," perhaps alluding to Prince Harry and Meghan Markle's step back from the royal family in 2020.
"It doesn't sound like a good idea from where I'm standing," Anne said. "I'm not quite sure what else we can do."
More on King Charles' coronation:
Popular in the Community