While Meghan Markle and Prince Harry dish out hugs during royal walkabouts, there's one member of the royal family who still refuses to shake hands with people in the crowd.
"We never shook hands," Princess Anne, daughter of Queen Elizabeth, says in a clip from the new two-part ITV series "Queen of the World."
The clip, obtained by People, explains that the royal family began doing walkabouts, instead of just driving by in their cars and waving to crowds, around 1970.
"The theory was that you couldn't shake hands with everybody, so don't start. So I kind of stick with that, but I noticed others don't," Anne says with a smile and a laugh. "It's not for me to say that it's wrong, but the initial concept was that it was patently absurd to start shaking hands."
She adds: "And it seems to me that it's become a shaking-hands exercise rather than a walkabout, if you see what I mean."
Anne also can't stand when people try to take her photo.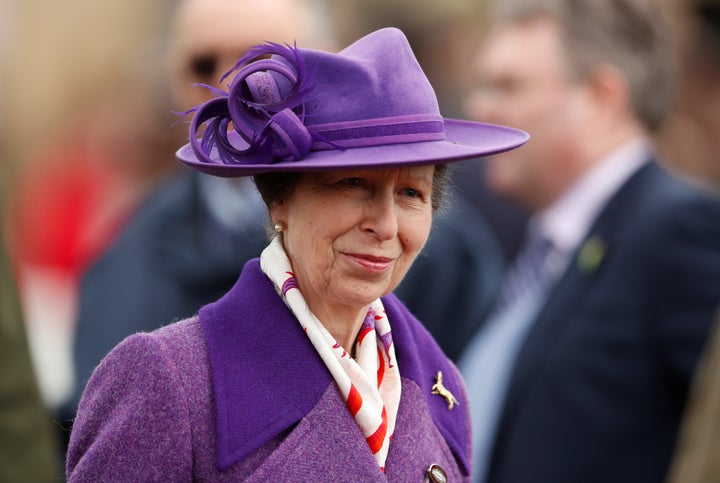 "Phones are bad enough, but the iPads — you can't even see their heads," she says. "No idea who you're talking to."
She'll also say no to talking to someone holding a phone in their hands.
"I either don't bother, or just say, 'Look, if you want to ask, I suggest you put that [phone] down,'" the princess says. "It is weird. People don't believe they've experienced the event unless they've taken a photograph."
The series, which airs on Oct. 1 on HBO in the United States, offers viewers an intimate audience with the Queen and a behind-the-scenes look at the royal family and their duties within the commonwealth.
In a previously released clip, Prince Harry jokes with new workers at Buckingham Palace that he's still scared of his grandmother, Queen Elizabeth II.
"You guys have spent way more time in Buckingham Palace than I ever have ― and you've only been here two weeks," he tells the new hires. "Have you bumped into the queen yet? If you suddenly bump into her in the corridor, don't panic. I know you will. We all do!"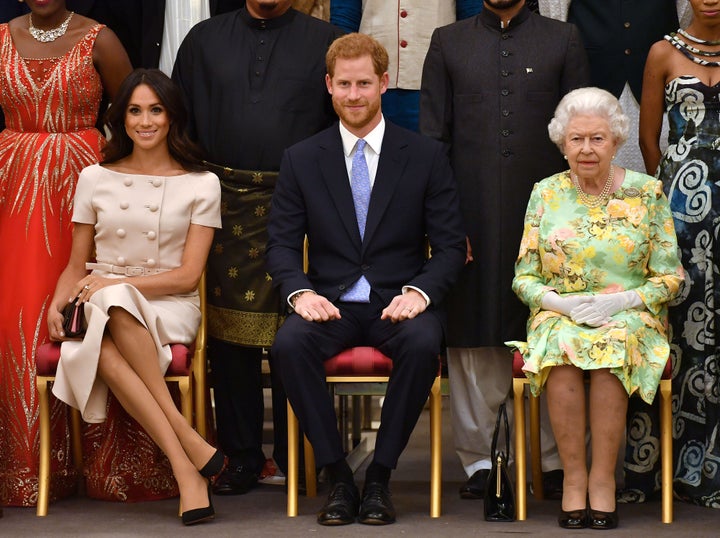 In yet another clip, Meghan explains the "something blue" in her wedding veil and the special way she paid tribute to the commonwealth with her incredible 16-foot silk tulle wedding veil. Working with Givenchy designer Clare Waight Keller, Meghan incorporated flowers from each country of the commonwealth into the delicate fabric.
"It was important for me, especially now being a part of the royal family, to have all 53 of the commonwealth countries incorporated," Markle says. "I knew it would be a fun surprise for my now husband. He was really over the moon."
"Queen of the World" airs Tuesday in Britain, and debuts in the U.S. on HBO Oct. 1.