She shocked the world with her headwear at the Royal Wedding last spring, and now you can do the same -- or, at least the people at your Halloween party, and whichever creep is looking at your Facebook photos in the days that follow.
Princess Beatrice's forward facing, Philip Treacy-designed hat, which looked more like a quidditch goal at Hogwarts than appropriate accessory at Westminster Abbey, became a meme all its own, with snarky royal watchers taking to the web to ridicule its odd look (to be kind). So, of course, with the oncoming demand for pop culture-referencing, irony-laden Halloween costumes about to explode, you knew someone would copy the style.
Enter, Headline Costumes, who have not only put out their own, cheap version of the hat, but also this YouTube video to help convince on-the-fence customers of how cool they'll be if they wear it. As long as everyone is in on the joke, of course; otherwise, you'll just look crazy, without the context of a prim and proper wedding to justify it.
Maybe you'll get some sympathy from Philip Treacy himself, who said of the reaction to Beatrice's hat, "I felt hurt for [her]. She is only 22 and there was a little bit of bullying going on. I didn't give a f**k about 140,000 bloggers. In the future, we'll look back and think she looked wild."
PHOTO: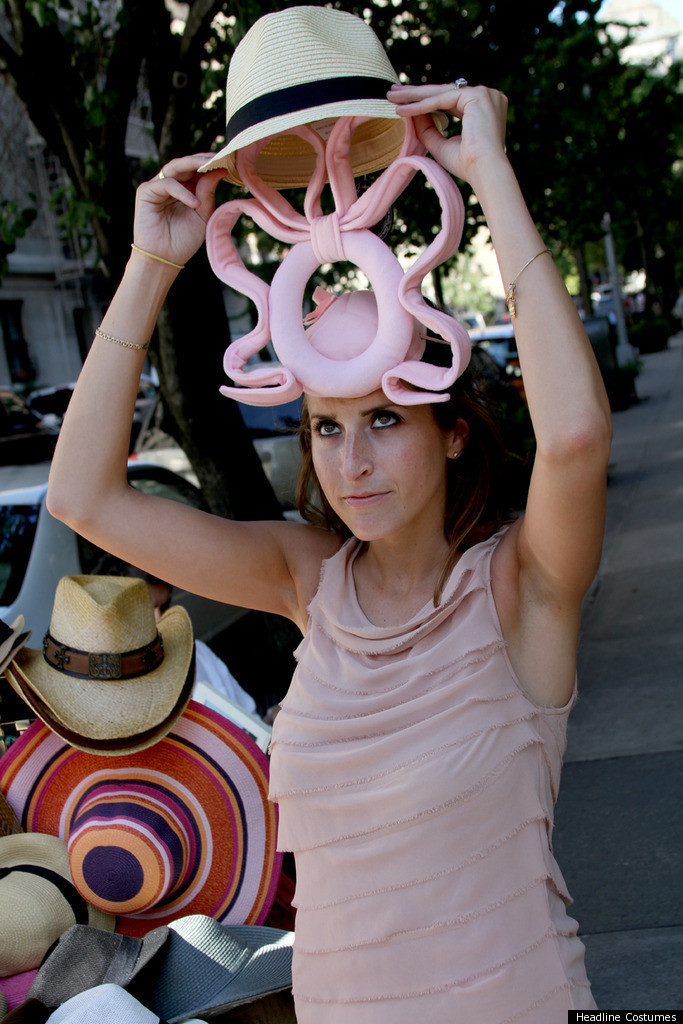 Popular in the Community