Princess Beatrice's hat was one of the more outlandish style statements to be seen at the royal wedding, quickly taking over the Internet with its own Facebook page (132,537 "Likes" as of this posting) and Tumblr. And 78.7 percent of you told us that the ribbon-meets-reindeer headpiece was truly horrendous, while 21.3 voted for "No, I've seen worse." I'd love to see what you've seen, in that case. But no judgement, as always.
So what's the story behind the monstrous meme? Milliner Philip Treacy explained to HollywoodLife.com, "My inspiration was beauty and elegance; it's a 21st century royal wedding. No, they didn't tell me [what they wanted] because I've known them for a long time and I wanted them to look gorgeous and beautiful. They trusted me to make them. Gorgeous and beautiful can be open to interpretation...I thought they looked gorgeous and beautiful. But no one is crying if anyone didn't." (The "they" being Beatrice and sis Princess Eugenie.)
While we're at it, let's take a look at Beatrice's best moments in headwear, because it seems like that would be a rewarding use of our time. And read the rest at HollywoodLife.com.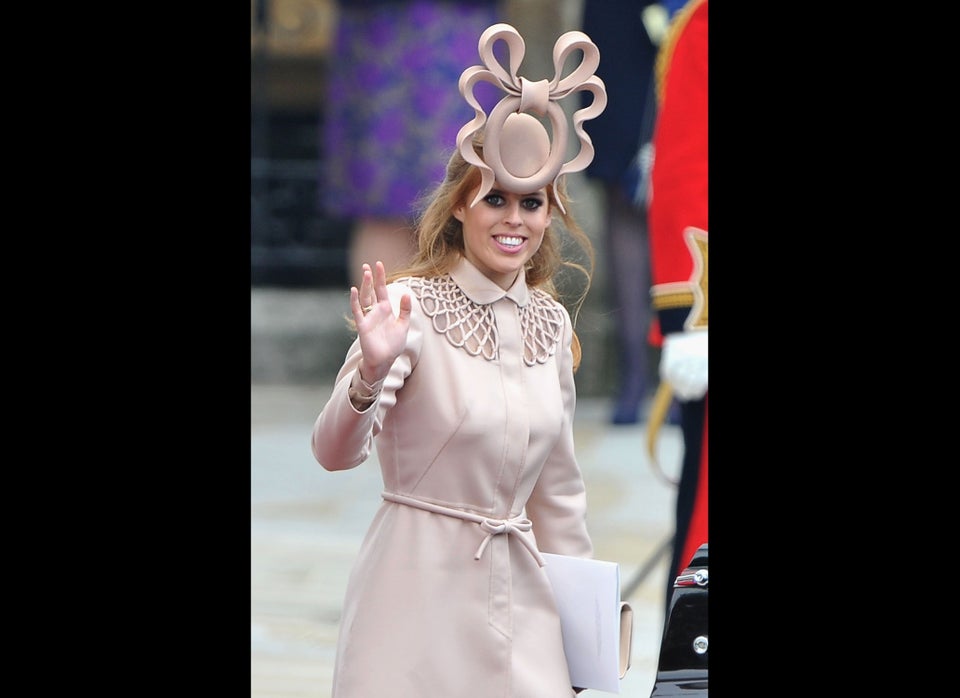 Popular in the Community