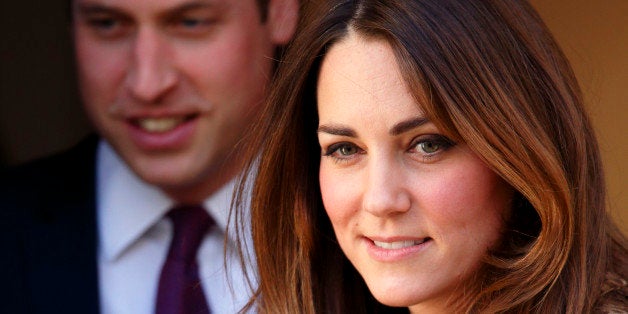 "Dress Up in Dreams" says the sign adorning the Disney Store's display of princess costumes. It's a persuasive invitation. In 2011 alone, the company sold $3 billion in Disney Princess merchandise, from dolls and dresses to backpacks and beds.1 It got into the business almost by accident. In 2000, the new head of the company's consumer products division noticed that many of the girls attend- ing a Disney on Ice show had cobbled together their own princess costumes. The next day he gave his team a mandate: to churn out products that would allow "girls to do what they're doing anyway: projecting themselves into the characters from the classic movies." The glamor came first, the merchandising later.
It's a truism: Every little girl dreams of being a princess. (A Google search for that exact phrase turns up more than 821,000 instances.3) The power of the archetype predates Disney's marketing machine and will no doubt outlive it, because to play princess is to embrace two eternally alluring promises: You are special and Life can be wonderful. Those promises are princess glamour's stable emotional core. But what exactly they mean changes with audience and circumstances.
Long before Disney reimagined Snow White and Cinderella, the fairy tales on which those movies were based portrayed princesses as special creatures, blessed (and sometimes cursed) beyond the experiences of regular folk. A princess was beautiful, honored, and, by dint of birth or marriage, rich. In a world far less affluent than our own, to be a princess meant escaping poverty and hardship—an association that persisted well into the twentieth century. "I'll live like a princess in a house that runs like magic," declares the excited housewife depicted in a World War II–era American Gas Association ad, describing her "post-war dream."
Playing on these associations, mass marketers in the 1920s used obscure European princesses to lend an aristocratic aura to their products, infusing everyday experiences with glamour. A Pond's cold cream ad featuring Princesse Marie de Bourbon of Spain de- scribed her "patrician-white" skin as having "the delicacy of the jasmine flower that blooms in the tangled depths of old, neglected Catalonian gardens." Princess Giambattista Rospigliosi (née Ethel Bronson of Manhattan) declared that only Lux soap was good enough for laundering the precious lace of her great-grandmother's wedding veil.
While the wealth and status of real-world royalty once gave the archetype much of its allure, by the late twentieth century the archetype had glamorized actual royalty, with all the illusion that implies. Having grown up on Barbara Cartland romance novels, the young Diana Spencer fantasized to a friend that marrying Prince Charles "could be quite fun. It would be like Anne Boleyn or Guinevere!" (The fates of these two legendary ladies prompted the response, "I bloody hope not!") When she did marry the prince, Diana refined her princess fantasies in her famous wedding dress. "She would be a fairy bride for her father and her Prince," writes Tina Brown in her biography of the princess. "Those creamy ruffles and ivory frills would float her away from the agonies of the present to a future of certain love."
In the years since Diana, the princess archetype has become even more detached from the privileges of real-life royalty. When supermodel Kate Moss's daughter, Lila, then four years old, met actual princesses Beatrice and Eugenie, the little girl was not impressed. "How come if you are princesses you don't have tiaras and a pink dress?" she demanded. As for the public's new favorite princess, the limited glamour of Kate Middleton, now the duchess of Cambridge, lies in her poise, wholesome attractiveness, and impeccable personal style. Her marriage to Prince William is just the way she became famous, not a fantasy in itself. Fans crave her great hair more than her royal status. She could just as well be the latest ingenue actress.
As the unimpressed young Lila demonstrates, princess glamour has largely become a childhood fantasy. It represents a feminine version of the appeal Michael Chabon, in his novel The Amazing Adventures of Kavalier & Clay, ascribes to superheroes. Princesses, too, express the "lust for power and the gaudy sartorial taste of a race of powerless people with no leave to dress themselves." For some young girls, playing princess is, in fact, merely the stage before playing superhero. Like the superhero, the princess has a special identity, destiny, and costume. She is more than an ordinary girl.
Among today's educated urbanites, however, princess glamor is suspect. The postfeminist mothers of princess-besotted little girls worry that the archetype teaches their daughters to be pretty and helpless, waiting for a prince to rescue them instead of acting on their own behalf. "I don't want my daughter to be a princess; I don't want her to be girly or silly, or anything that is attributed to princess idolatry," declares the feminist blogger Marina DelVecchio, the mother of a princess-loving three-year-old. "I want her to be strong and intelligent, fiery and confident."
A more sanguine contemporary mother, blogger Sasha Brown-Worsham, observes, "'Princess culture' is what you make it." The princess archetype comes in many versions—one reason for its power and persistence. Iconic princesses range from the domestic Cinderella to the warrior Xena, from the cleverly faithful Penelope to the dangerously beautiful Helen, from feisty Princess Leia to the many cinematic reinventions of Elizabeth Tudor. The 2012 movie Snow White and the Huntsman reimagines its heroine as a good-hearted, relatively plain rebel leader. Wonder Woman is both superhero and princess.
Beyond feeling special, what it means to dream of being a princess depends largely on the dreamer. "When I was a kid, my best friend and I dressed up as princesses," recalls a blog commenter. "In our play we were always kidnapped by the bad guys and had to use our kickass martial arts and fencing skills to escape. While wearing pretty dresses."
From THE POWER OF GLAMOUR by Virginia Postrel. Copyright © 2013 by Virginia Postrel. Reprinted by permission of Simon & Schuster, Inc. All rights reserved.
Popular in the Community