We know (or, we assume) that being a princess is tough. Eyes always on you, the media ready to pounce at any moment, the photo opps endless. So getting dressed is a challenge. As you said yourself in Vogue:
"Finding my fashion feet has certainly been the biggest challenge... I was literally a fish out of water. I thought it was all fun, fun, fun, and didn't give my outfit any thought."
So we imagine your plan of attack was to go simple. If you keep things basic, it's hard to mess up. Everything matches black, beige doesn't clash with anything and gray is practically fool-proof.
But lately, Char, it's been black, beige and more black. And then more beige today. You could wear any color of the rainbow with that glowing skin tone and great blonde hair -- yet you choose earth tones like it's your job. Your coat at today's Christmas Village Inauguration was fine, we suppose. But with all the blah hues, you're inching closer and closer into the flat pancake zone...
We'll let it slide this time, Princess Charlene. But next time try some colors or some prints! We promise they don't bite.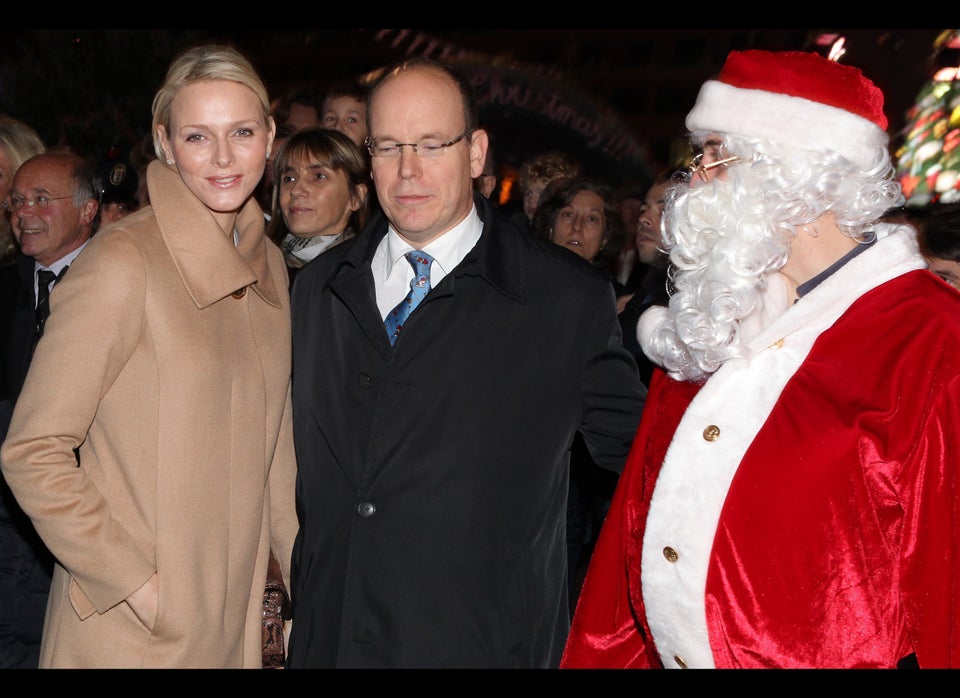 Charlene - Christmas Tree Lighting