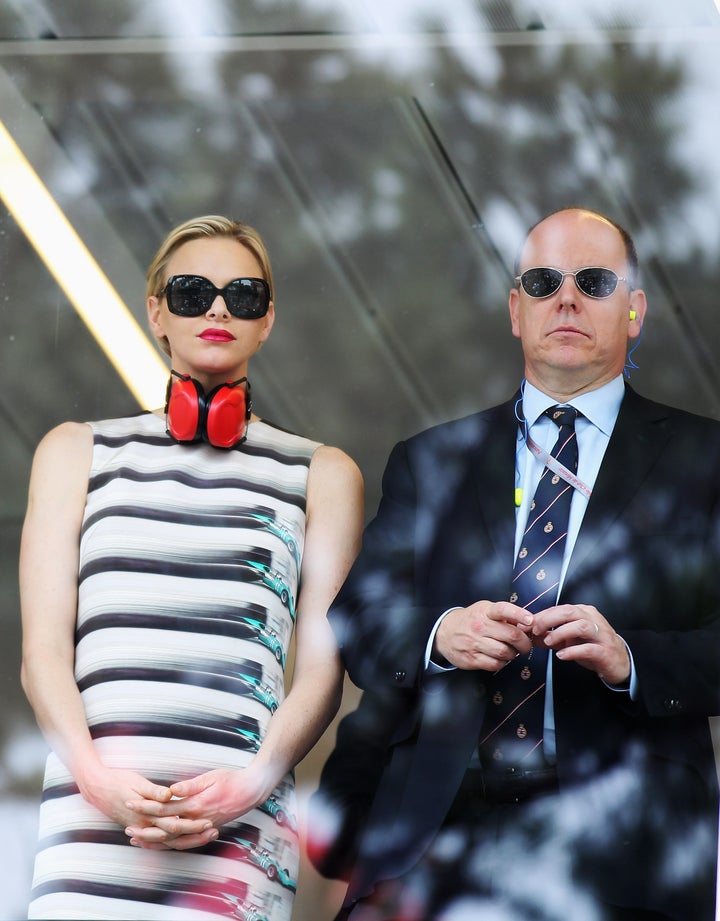 And this weekend for Monaco's huge Formula One Monaco Grand Prix championship, Charlene totally amped up her style, choosing some riskier clothes than her usual shift dresses. On Sunday, Charlene and Albert attended the big race, where Charlene donned a badass pair of sunglasses and an awesome dress that appears to have turquoise racing cars zooming across it. Saturday brought the couple to a charity event, where Charlene wore a chic, flowy turquoise outfit.
And on Friday, the royal pair attended the Amber Lounge Fashion Show in Monaco; Charlene chose a sheer and pleated frock from Albert Kriemler's Spring 2012 Collection. (Last year she suited up in a sparkly black jumpsuit.)
Check out the photos of Charlene & Albert's weekend below... do you think Charlene is stepping up her style game?
Scroll down for more pics.