We're talking, of course, about Princess Charlene of Monaco, the reserved, statuesque former Olympic swimmer who's married to Prince Albert II. But she doesn't seem to have fashion or royal gossip on the brain in her interview for the August issue of Marie Claire South Africa -- the special issue is meant to promote the "Get the Girls to Gold" program, which will fund eight young swimmers in hopes of them qualifying for the 2016 Rio de Janeiro Summer Olympics.
"My foundation is based on helping children, and I hand-pick projects that are close to my heart and home. I still come home and do my bit. I believe that it's what we do –- our actions -– that should make a difference. We need to instill the values that are important for future generations, and above all we have to show boys how to respect women."
For the issue, Marie Claire has released two covers, one with Charlene alone and one with Charlene standing alongside fellow Olympians Ryk Neethling and Chad le Clos. With those kohl-rimmed eyes, that architectural white dress and her signature cropped cut on both covers, we're sure neither will stay on the shelves too long.
So will Charlene keep gracing us with her presence? Check out both Marie Claire South Africa covers below and tell us what you think!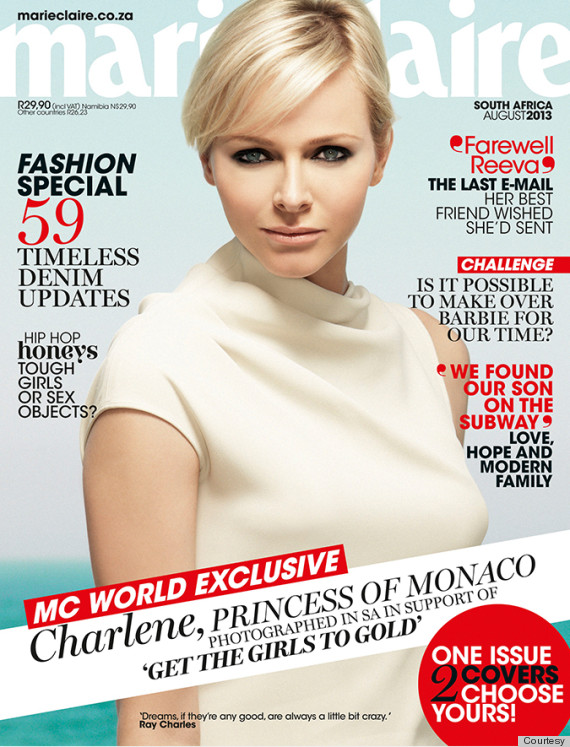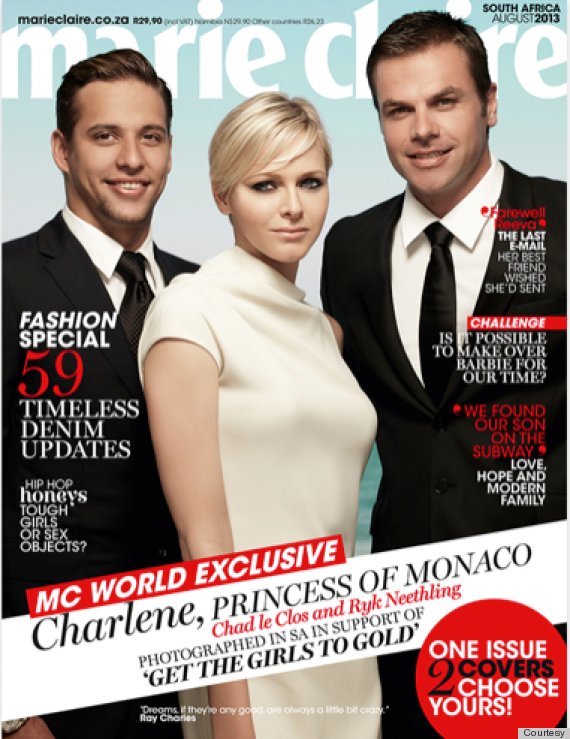 See more of Princess Charlene's style: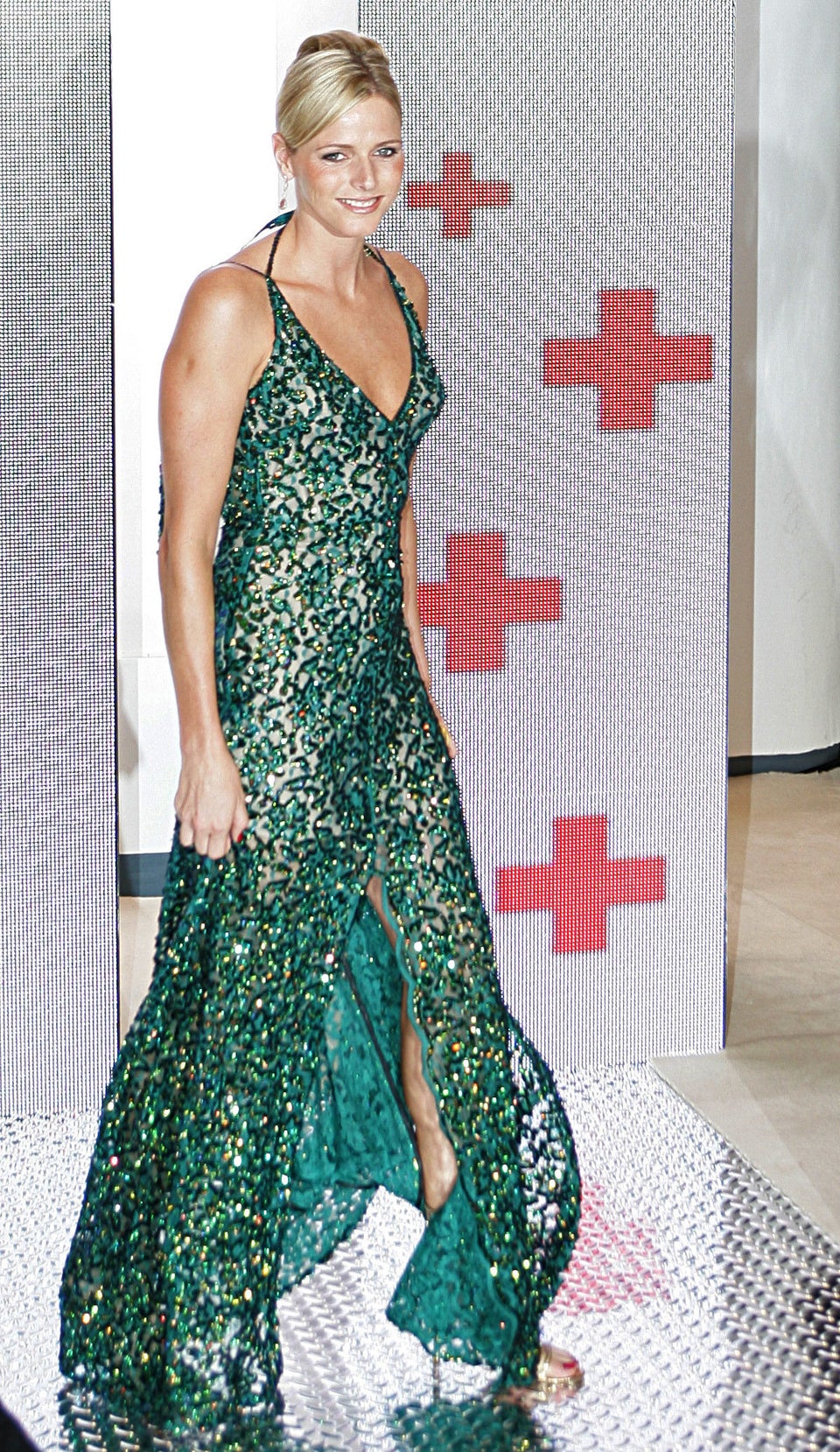 Princess Charlene's Style Evolution