Rubbing shoulders with Catherine Deneuve at the alma mater of Edgar Degas and Henri Matisse in Paris is no small affair, even for a princess. Thankfully, Princess Charlene knows a thing or two about pulling out all the stops for a glam fashion event.
The Princess of Monaco attended Ralph Lauren's first runway showing in Paris yesterday, a repeat of his Fall 2013 runway staged during a VIP private dinner. Stepping into the storied Ecole des Beaux-Arts in Paris' Left Bank, Charlene was the picture of elegance in a jewel-toned purple Ralph Lauren gown. Her opulent drop earrings, subtle makeup and blown-back hairstyle completed the refined look.
One would think Char would tire of all of these ritzy fashion shows, what with her attendance at Akris and Louis Vuitton during the recent Paris Fashion Week. But hey, it's all in a day's work for a princess, right?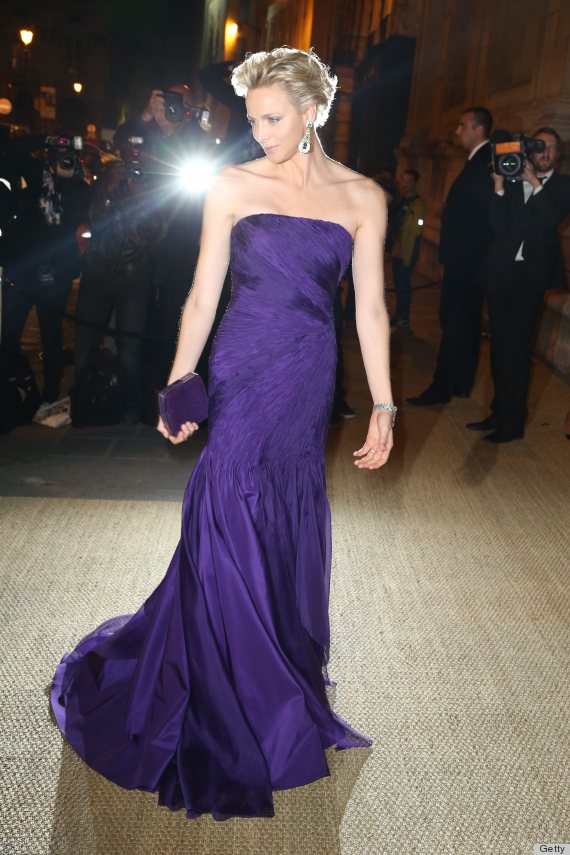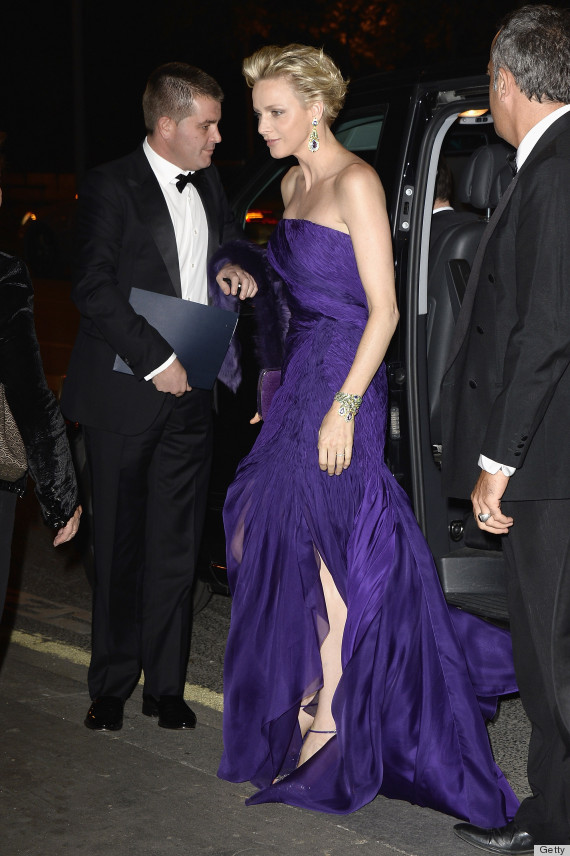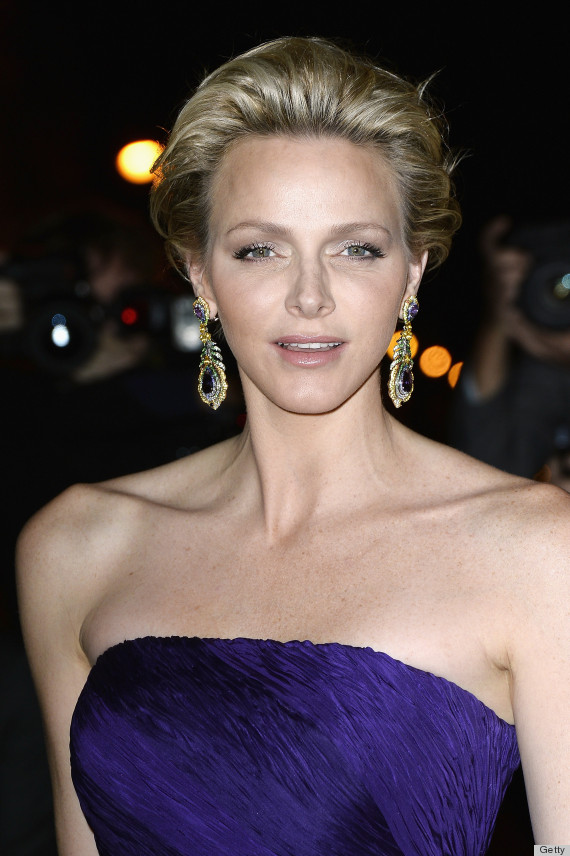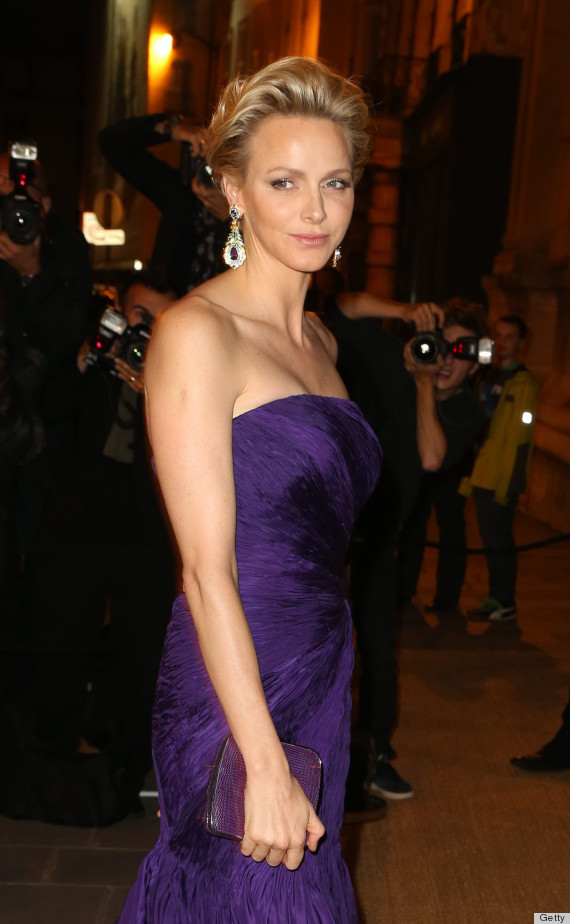 More where that came from: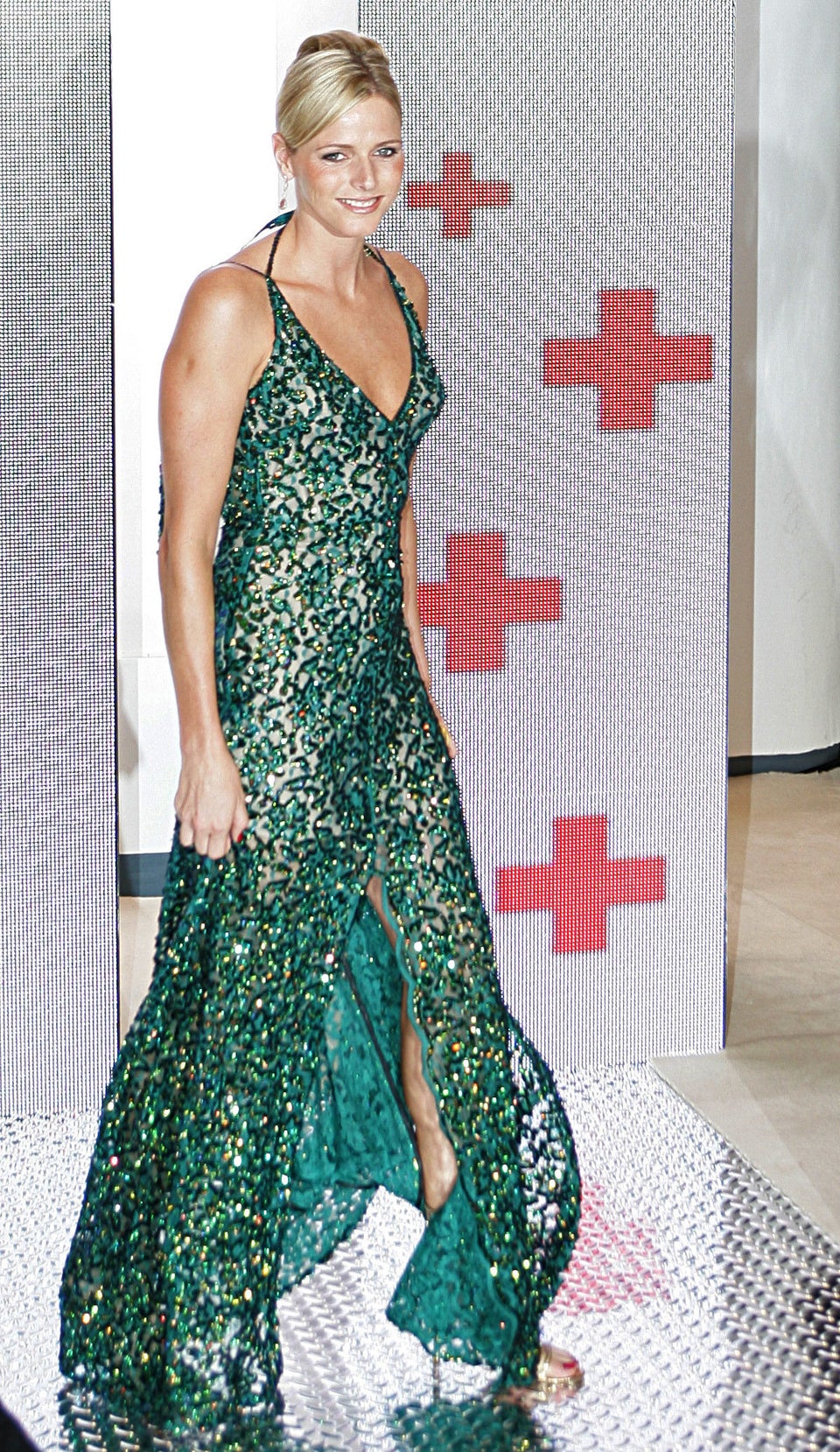 Princess Charlene's Style Evolution