So today we were utterly tickled to see Princess Charlene in Monaco standing poolside, wearing a lumpy pair of blue and white plastic slippers.
Why was Her Royal Highness shuffling around wet tiles in a pair of trash bag shoes? Princess Charlene, along with her hubby Prince Albert II, are currently making stops around the country to celebrate the holidays with the people of Monaco.
Along the way, the pair has been donning just enough silly items to make for some fabulous photo opps.
Yesterday the royal couple presented a group of festively dressed children with Christmas gifts. Prince Albert wore a basic suit but tried on a black cowboy hat for size.
The day before, Charlene and Albert attended the L'arbre de Noel children's event at the Palais Princier of Monaco, for which the prince wore a totally goofy Looney Tunes tie.
And today, Charlene visited the Collège Charles III school and slipped off what were probably chic black pumps and put shower caps on her feet.
Royals in silly outfits? Yes please! Check it out.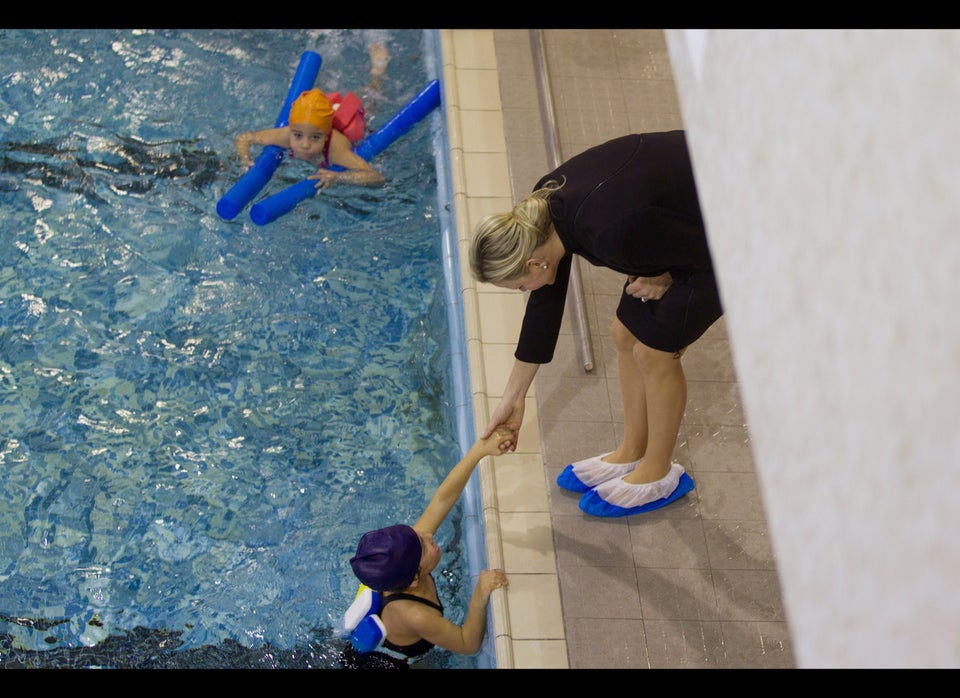 Princess Charlene in Swim Slippers