"Everything was just so overwhelming and there were all the mixed emotions because of the rumors, and obviously all this tension built up and I burst into tears [immediately after the ceremony]. And then I burst into tears some more because I was thinking, 'Oh no, now the whole world has seen me cry' ... It was such a wonderful three days. Even months afterwards I would get flashbacks and think, 'Oh, my goodness, did I really have the Eagles playing at my wedding?' I think back and wonder how we managed to pull it off."
Quite candid for the usually-stoic royal, no? Her Serene Highness has certainly grown into her own over the past two years of marriage, becoming a regular at fashion week and gracing her own cover of Vogue. Plus, she and Albert have slowly begun to squash rumors by showing their affection in public (see here and here). As for the matter of a royal Monegasque heir, Charlene doesn't mince words.
"Look, I'm not going to put myself under any pressure. I just got married. I'm just settling in to this enormous place and getting used to having huge responsibilities," she says. "It will happen; it will happen."
Take as much time as you need, Char.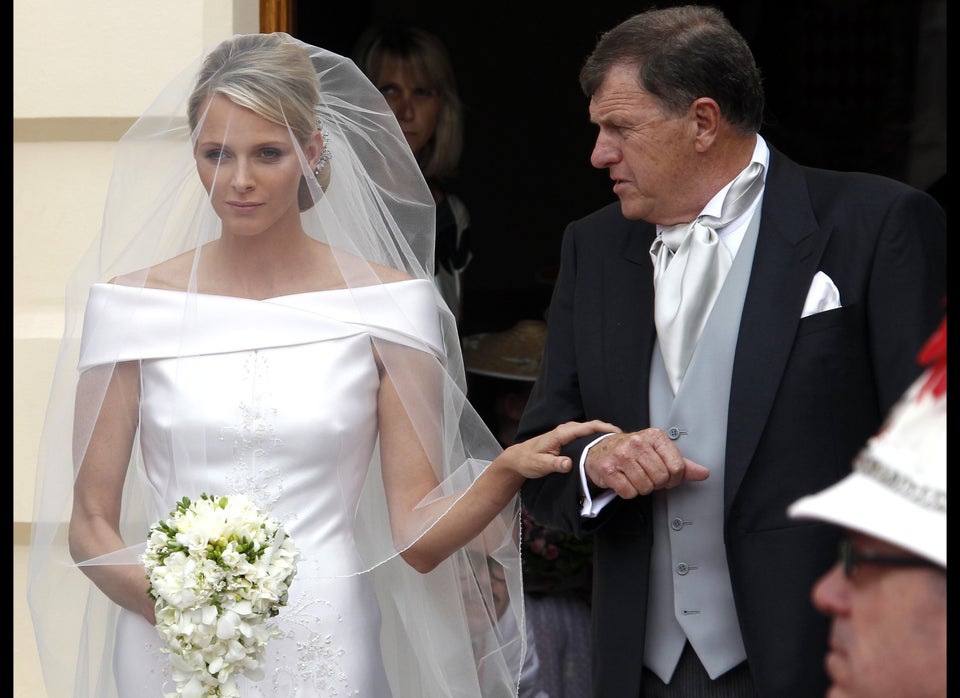 Monaco's Royal Wedding!
Related