Princess Charlotte's 8th birthday is kicking off a historic time of celebrations for the royal family.
Prince William and Kate Middleton marked the special occasion by sharing a photo of their middle child taken by the Princess of Wales in Windsor over the weekend.
In the photo, Charlotte is seen wearing a white dress with colorful flowers on it, while showing off the biggest grin (and a few missing teeth). The young princess bears a striking resemblance to both her father and her late great-grandmother Queen Elizabeth.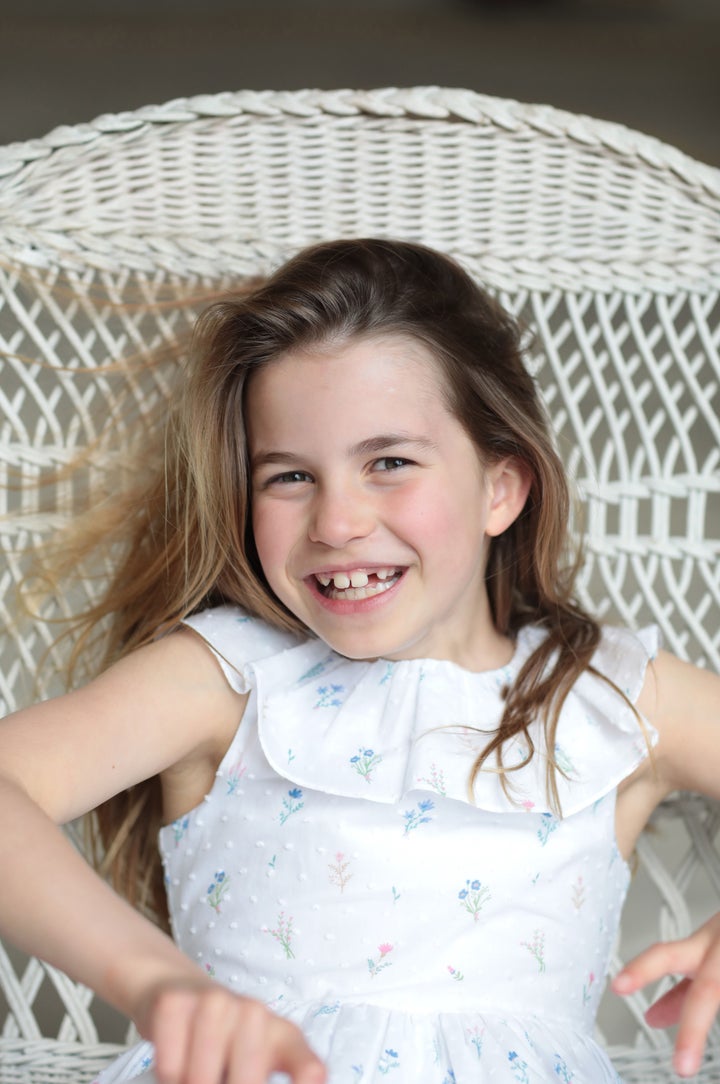 Kensington Palace on Saturday shared a relaxed photo of the couple during a bike ride, which was part of a series of photos taken of the family last year. The photos were shot in Windsor by one of the couple's favored photographers, Matt Porteous.
Just last month, William and Kate's youngest child, Prince Louis, celebrated his 5th birthday.
The photos were a break from family tradition, as they were taken by photographer Millie Pilkington. Generally, the family's birthday photos are taken by Kate, who is an avid photographer. For this birthday, the Princess of Wales made a surprise cameo in one of the photos with a grinning Louis.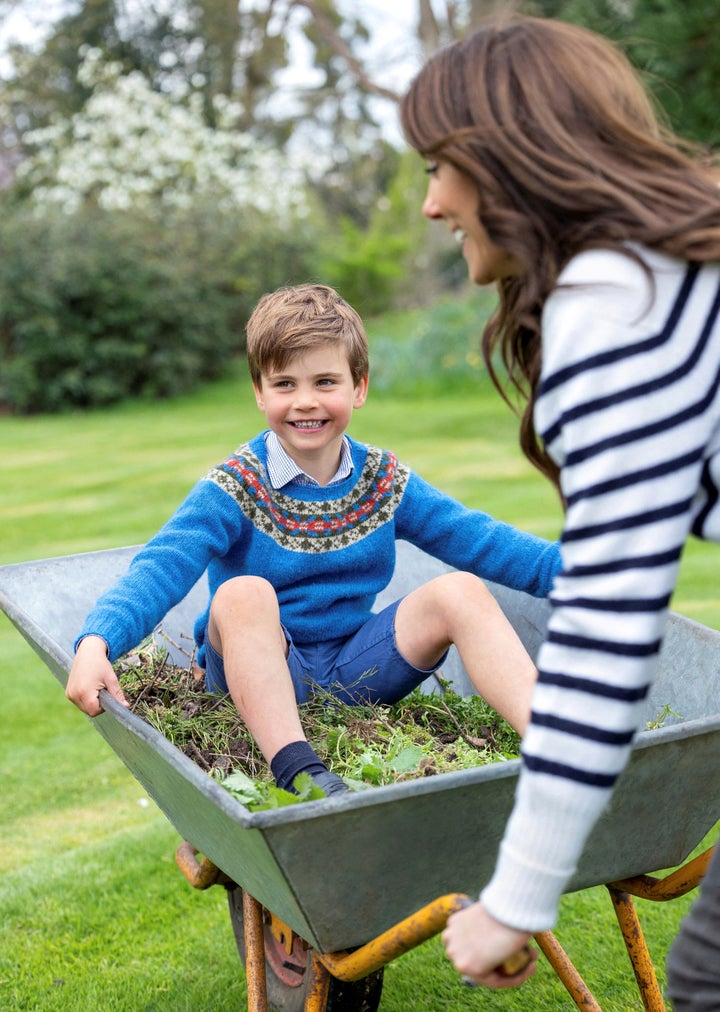 As of Monday, the British royal family is just five days away from King Charles and Queen Camilla's historic coronation ― the first the U.K. has seen in seven decades.
It is expected that Princess Charlotte will accompany her parents to the Westminster Abbey ceremony, though it hasn't been officially confirmed by Kensington Palace.
Prince George will also be a part of the monumental occasion, as he's nabbed a role as one of four Pages of Honour during the service on Saturday.
"His parents are very excited and delighted that he is a page," a spokesperson for the Prince and Princess of Wales told People magazine in April. "It's something that his parents have thought long and hard about and are very much looking forward to — and I'm sure George is too."
Popular in the Community