Cartoonist and mom Linnéa Johansson's new coloring book features an empowering series of drawings that combat harmful gender stereotypes. "Super-Strong Princesses" re-imagines Disney princesses and other female characters as strong, active role models -- a follow-up to her popular "Super Soft Heroes" coloring book, which tackled typical portrayals of masculinity in superheroes.
Johansson told The Huffington Post that she was inspired to create this new coloring book after showing a group of 5-year-olds an image she'd drawn of a superhero and princess switching outfits. While the Swedish artist was hoping to show the kids that they don't have to conform to gender stereotypes, the children disagreed with her message. "It broke my heart to hear that at a such young age, they think that a girl is defined by her beauty, a boy is defined by his strength and that a boy wearing a dress is somehow humiliating."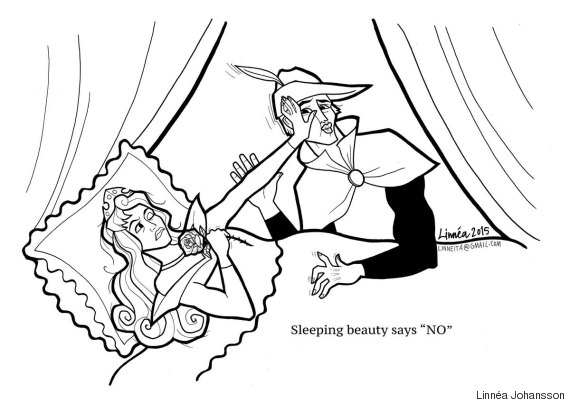 Seeking the source of these harmful messages about gender, Johansson looked at popular Disney movies and discovered something troubling about the way female characters are portrayed. There seemed to be a one-dimensional dichotomy of good, beautiful princesses and evil, ugly witches.
"The witch and the princess are separated, and it all comes down to Prince Charming, who will kill the witch and marry the princess and end the movie with a kiss -- so they can live happily ever after," Johansson explained.
"But if we look closer at their characteristics, the witch is actually a much better role model. She is defined by personality and not by shallow factors like age, beauty or wealth. She is independent, experienced, knowledgeable, active, powerful, wild, untamed and magical," the artist continued, adding that the princess is defined by her beauty and youth. "She is obedient, innocent, naive, gullible, passive, submissive and has no access to magic."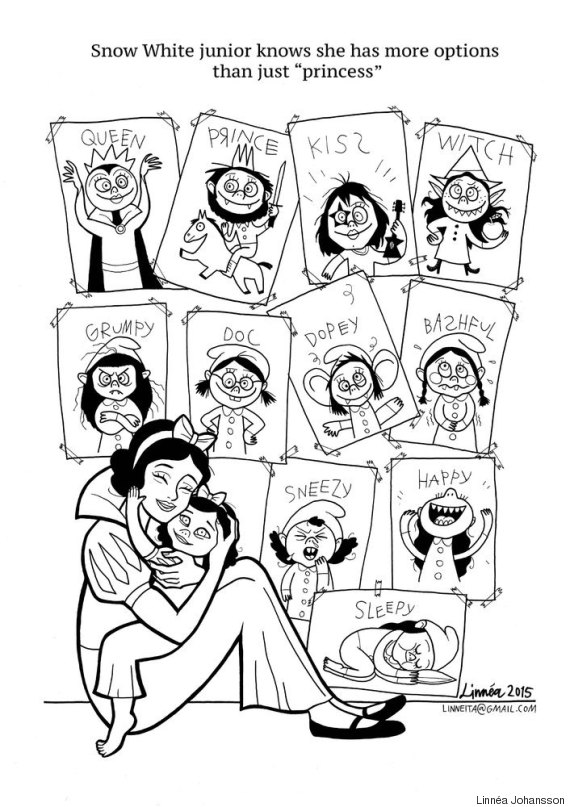 Johansson aims to reject these limiting archetypes and add "depth and complexity" to princesses (and a few witches) with her new coloring book. While "Super-Soft Heroes" showcased the more complex, sensitive sides of male superheroes, "Super-Strong Princesses" gives characters like Elsa, Snow White, Belle and Esmeralda a new dimension of fierceness as they become activists, academics, derby girls and even mothers.
The illustrator wants parents and educators to know that "Super-Strong Princesses" is not just for girls. In fact, she hopes both of her coloring books will help loosen the rigid divide between what it means to be a boy or a girl in today's society. "I think it is a common mistake that we make as adults to think that a child should just identify with a role model of the same gender," she said, adding, "I want to teach my sons that they can look up to anyone ... I want them to learn to respect a woman and not see her as their property, or someone who should please him and be pretty."
An important message from a kick-ass mom.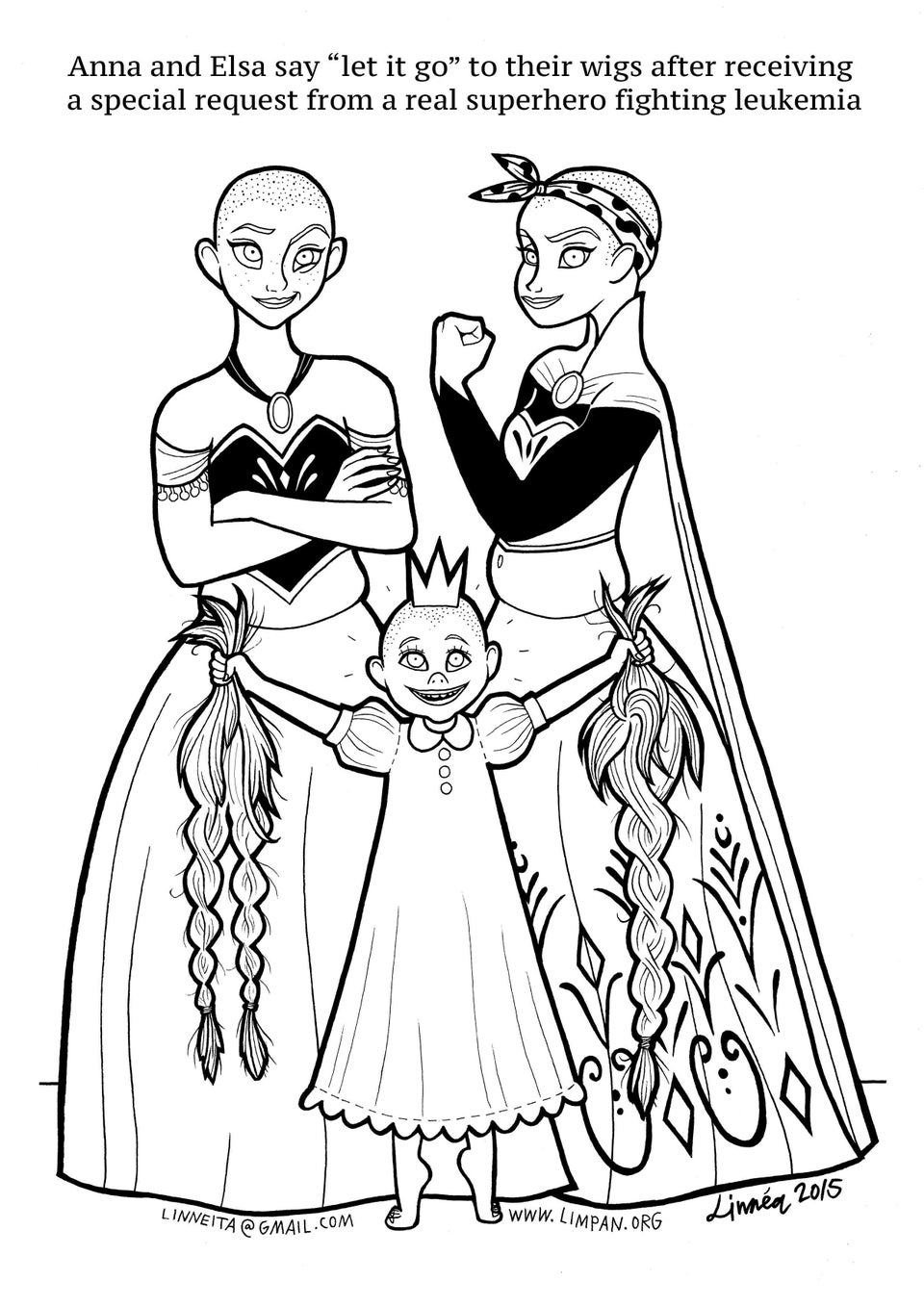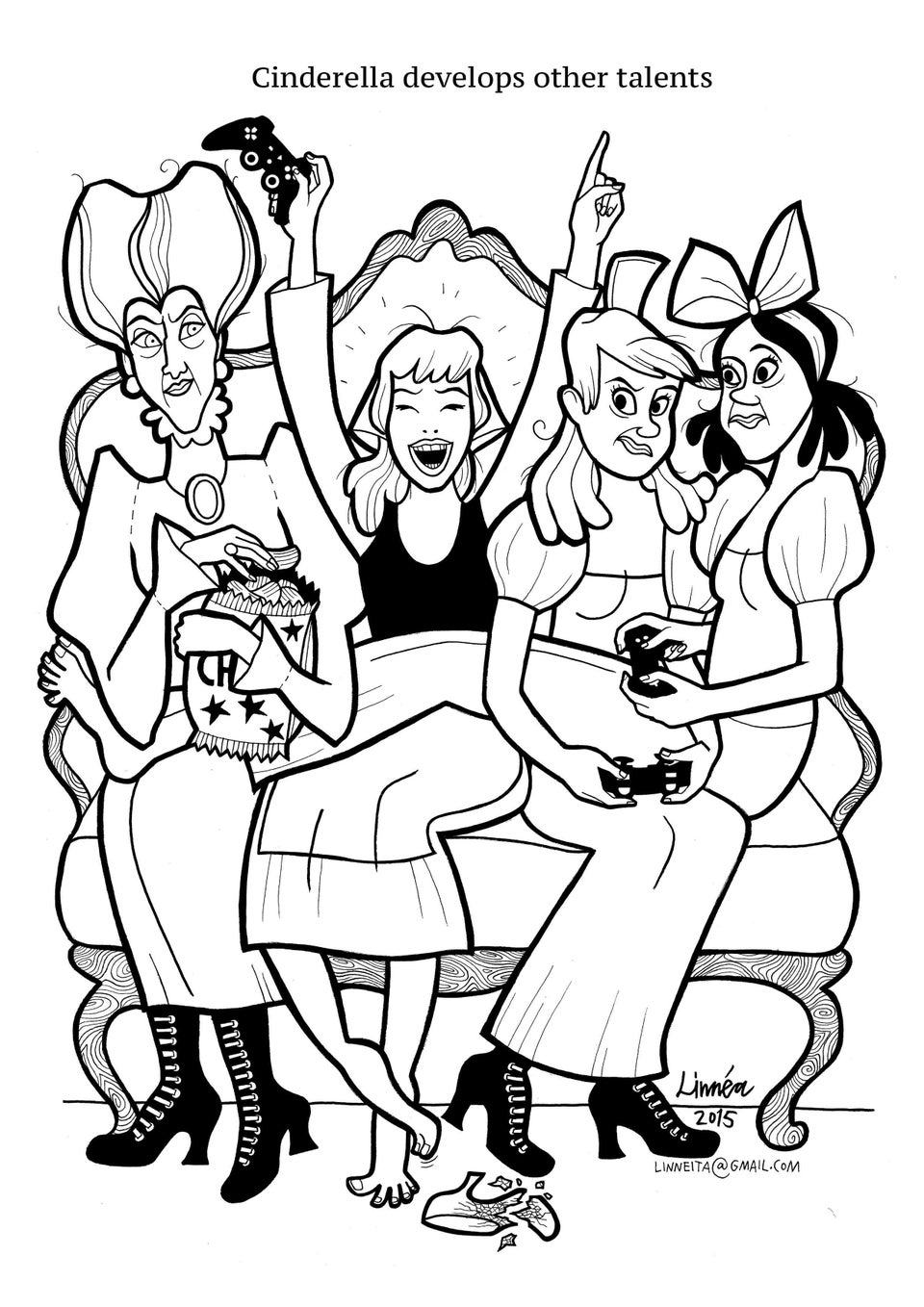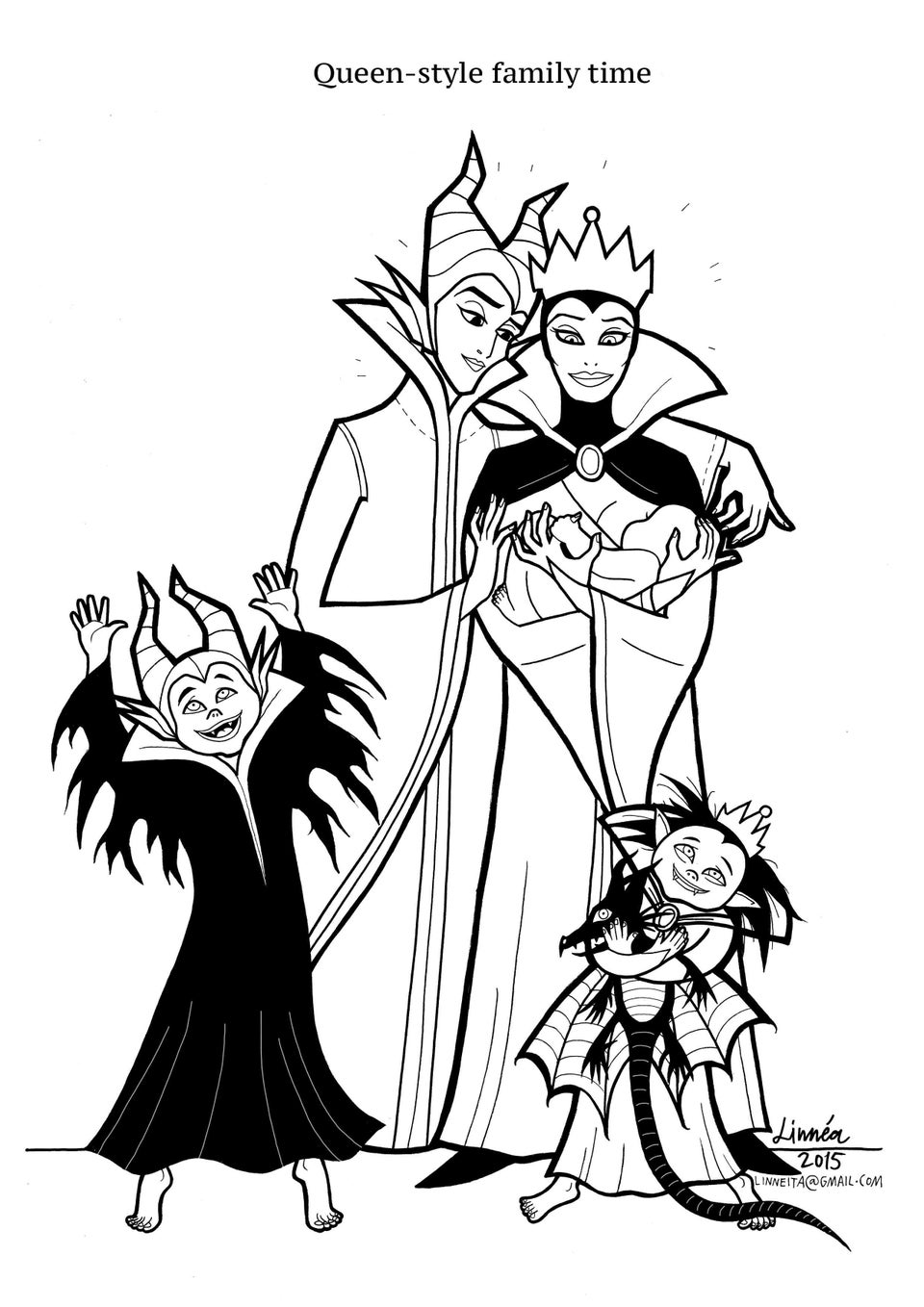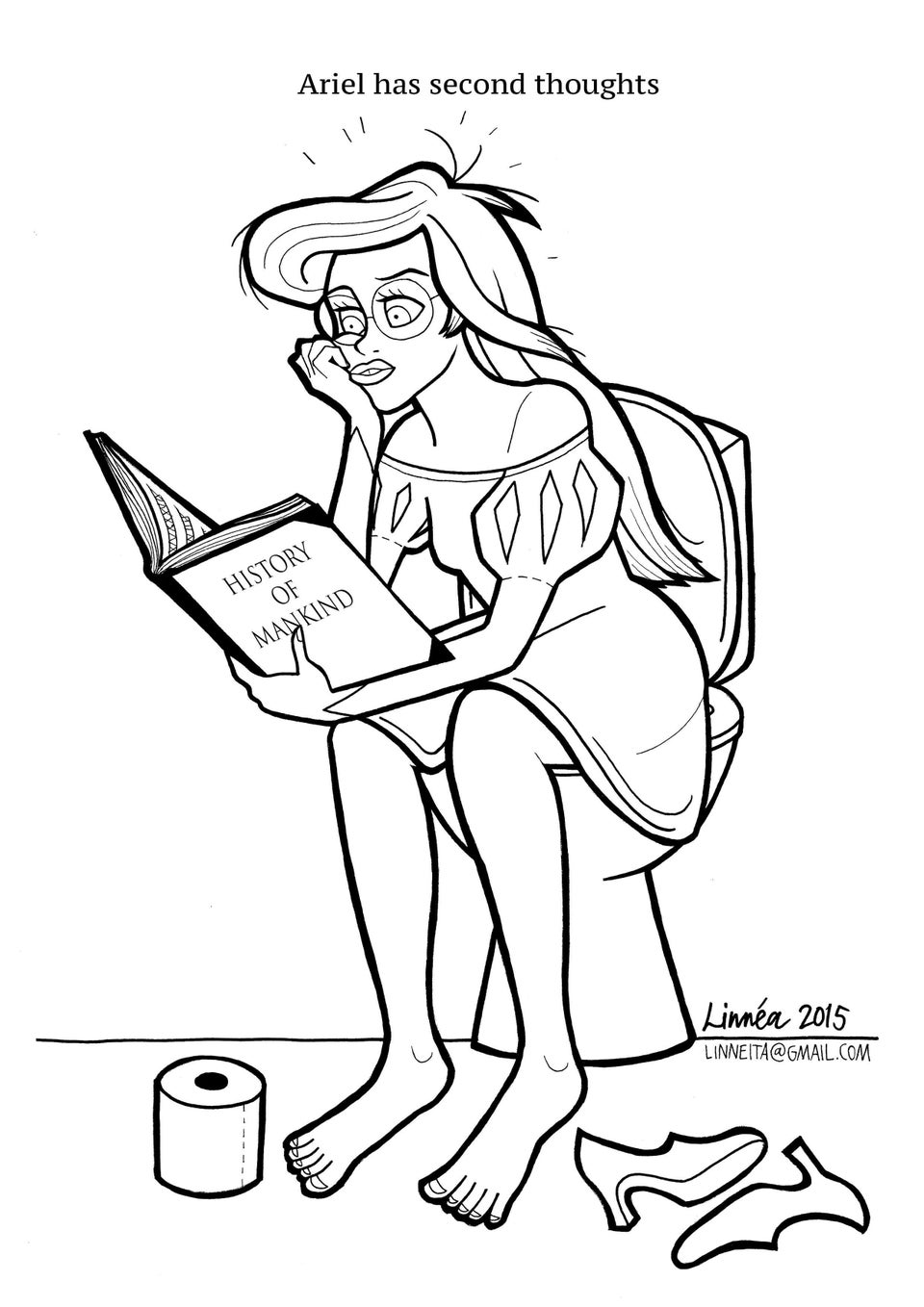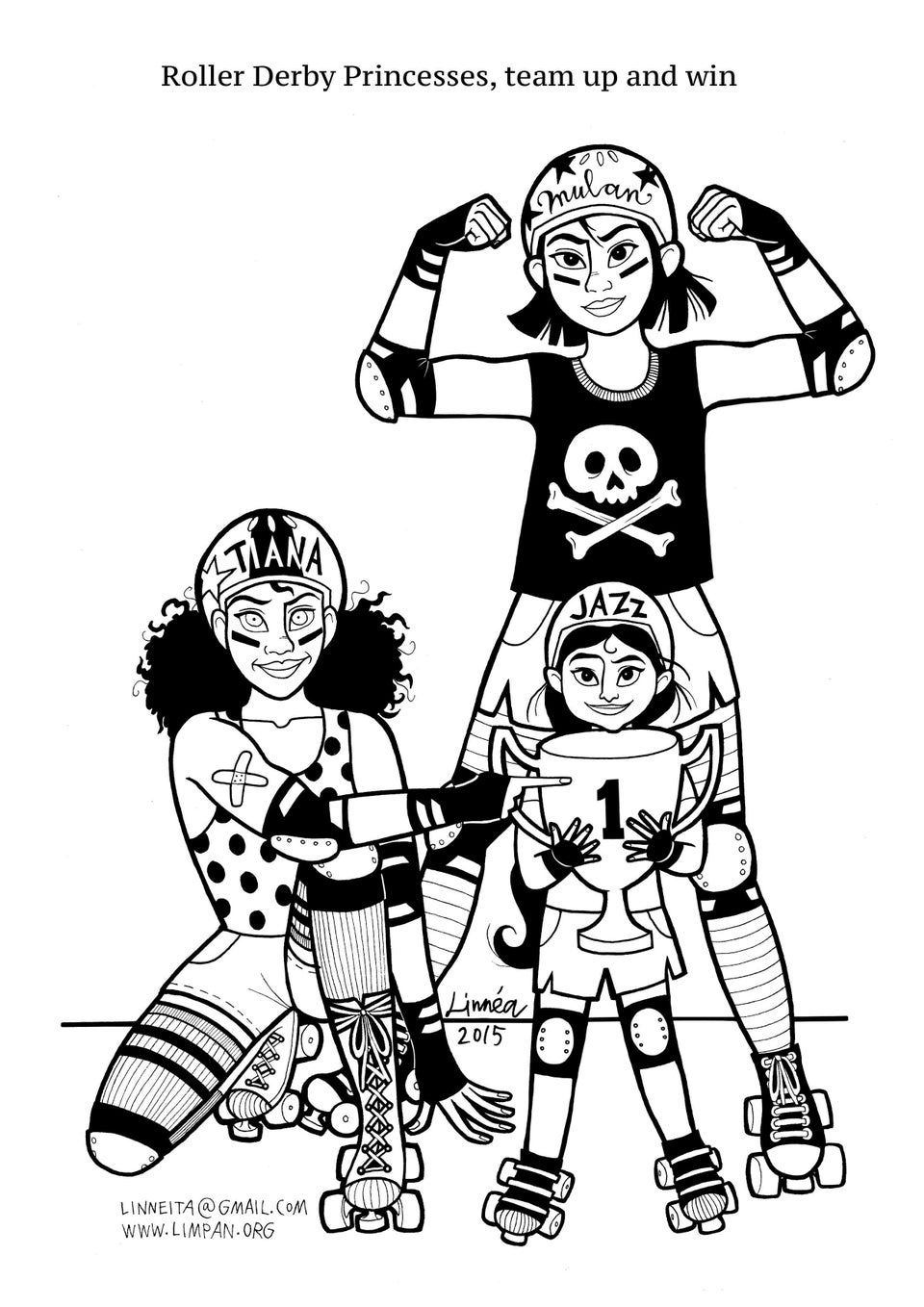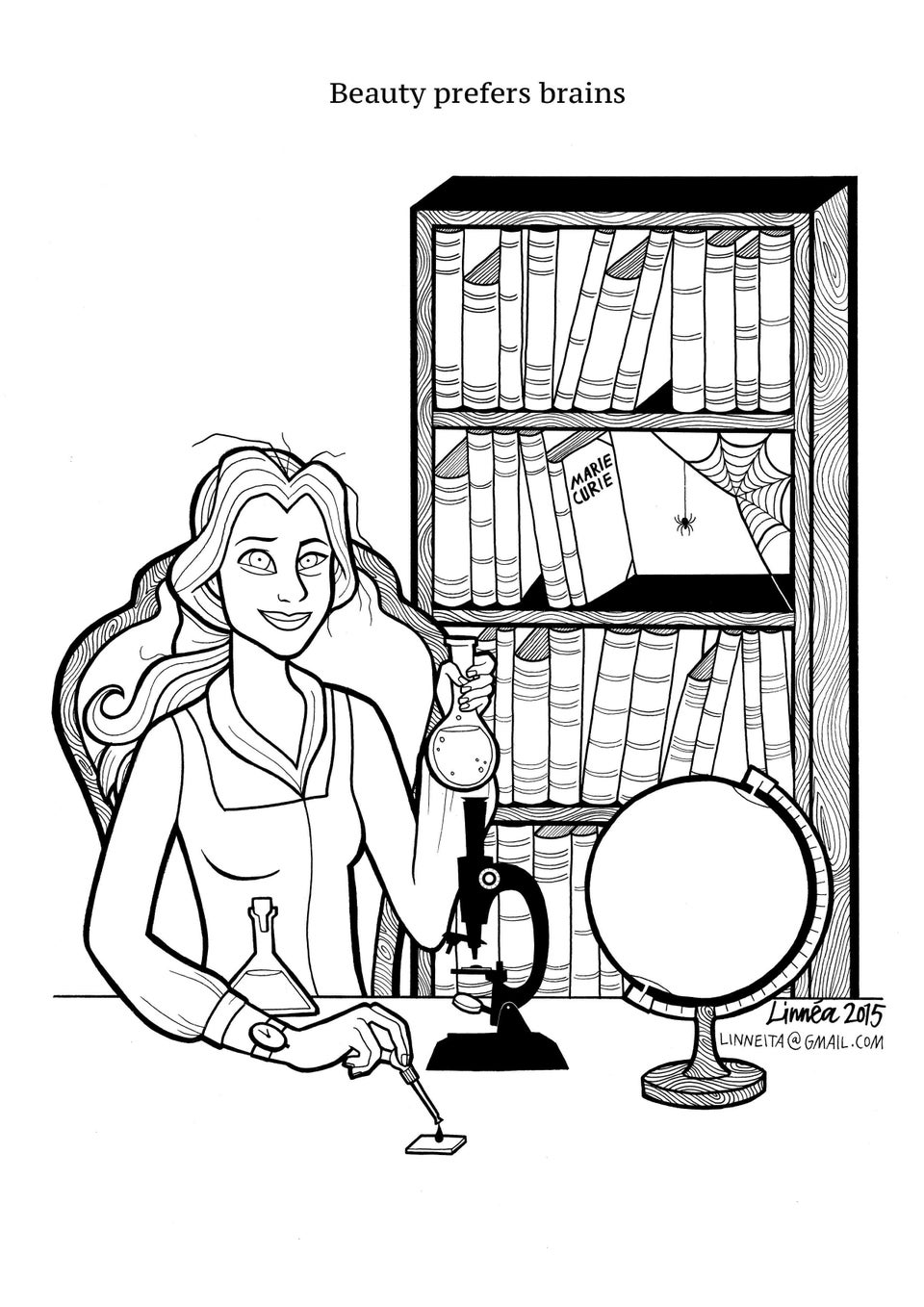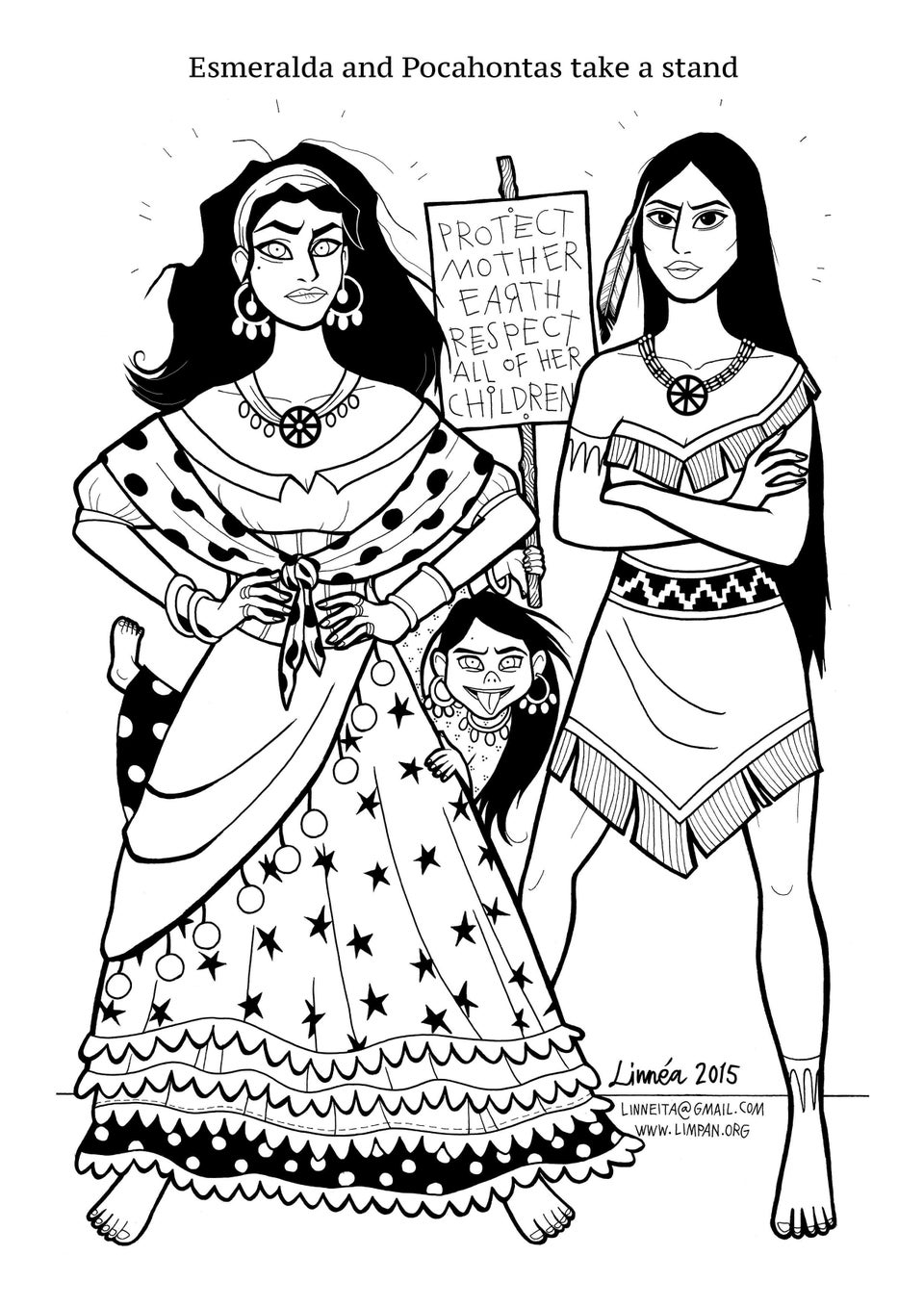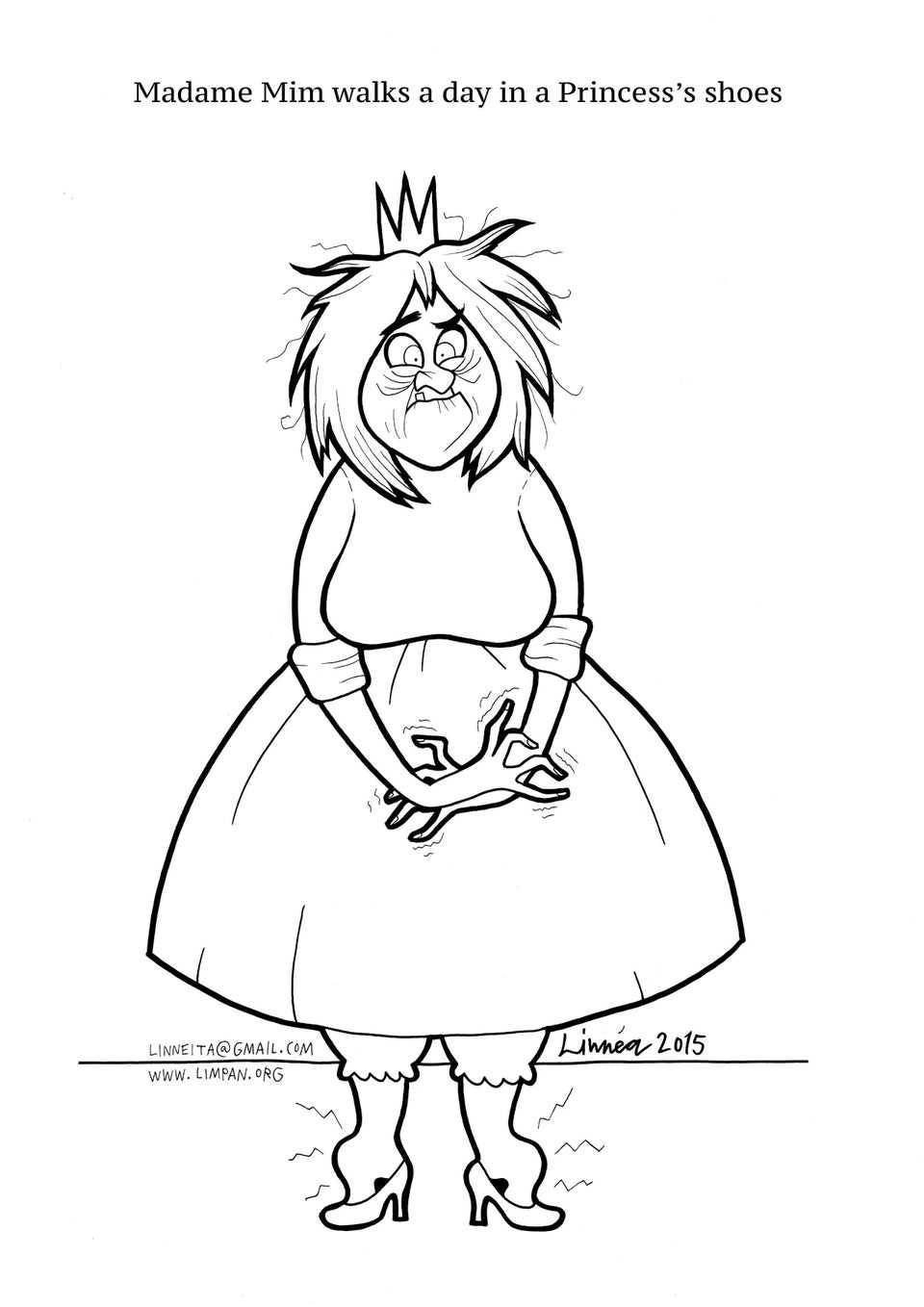 Before You Go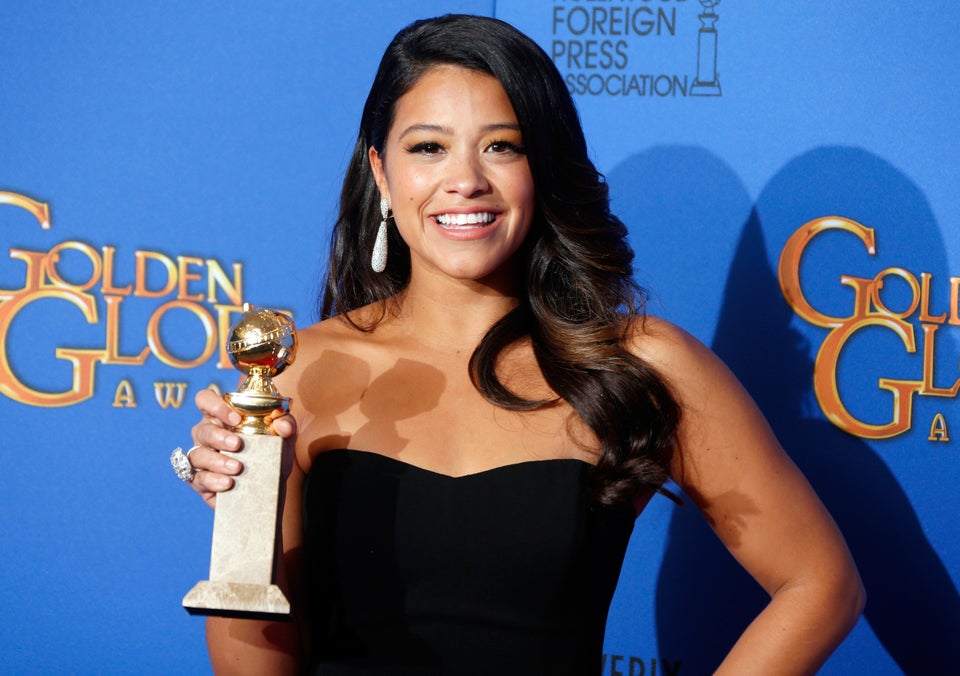 Meet Our Body Image Heroes