The deal relates to the Caribbean Princess cruise ship's illegal dumping of oily waste off the coast of England in August 2013. Authorities say the $40 million fine ― the largest criminal penalty involving deliberate vessel pollution in history ― includes $10 million for environmental projects.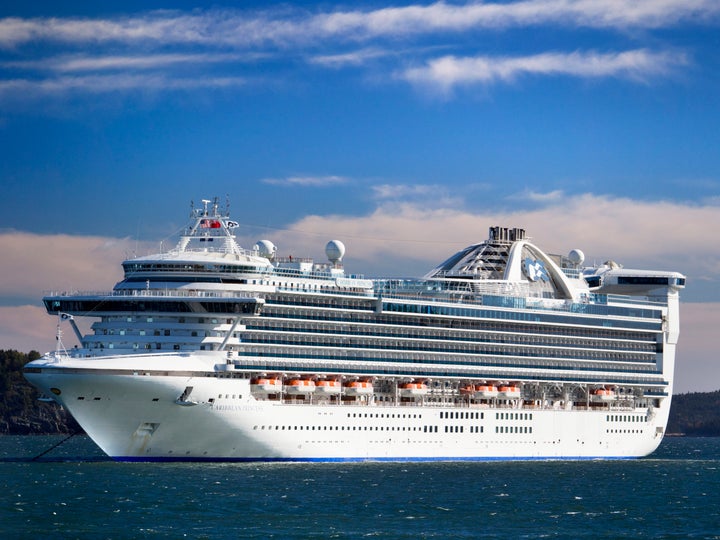 As part of the plea deal, cruise ships from eight Carnival lines will remain under supervised probation for five years, subject to independent audits and monitoring.
In a statement, Princess Cruises apologized and sought to blame its workers.
"Although we had policies and procedures in place, it became apparent they were not fully effective. We are very sorry that this happened and have taken additional steps to ensure we meet or exceed all environmental requirements."
The agreement comes more than three years after a whistleblowing engineer reported that the ship had dumped more than 4,000 gallons of oily waste 23 miles off the coast of England. A subsequent investigation found that the Caribbean Princess had been illegally discharging waste via a so-called magic pipe since 2005, the Justice Department said.
In an effort to cover up the crimes, company engineers reportedly ordered that the pipe be removed and told crew members to lie.
U.S. Attorney Wifredo A. Ferrer said the conduct is "particularly troubling," considering Carnival's history of environmental violations.
"Today's case should send a powerful message to other companies that the U.S. government will continue to enforce a zero tolerance policy for deliberate ocean dumping that endangers the countless animals, marine life and humans who rely on clean water to survive," Ferrer said in a statement.
Each year, the environmental group Friends of the Earth publishes a Cruise Ship Report Card ranking cruise liners on everything from sewage treatment to water quality compliance. This year, Princess Cruises received an overall grade of C, with an F for transparency.
John Kaltenstein, a senior policy analyst at Friends of the Earth, said in a statement that the company's behavior "shows that we cannot take this polluting industry's claims of environmental responsibility at face value."
"Today's announcement of Princess's guilty plea is proof that talk is cheap and that the cruise ship industry still has a long way to go until its practices match its rhetoric," Kaltenstein added.