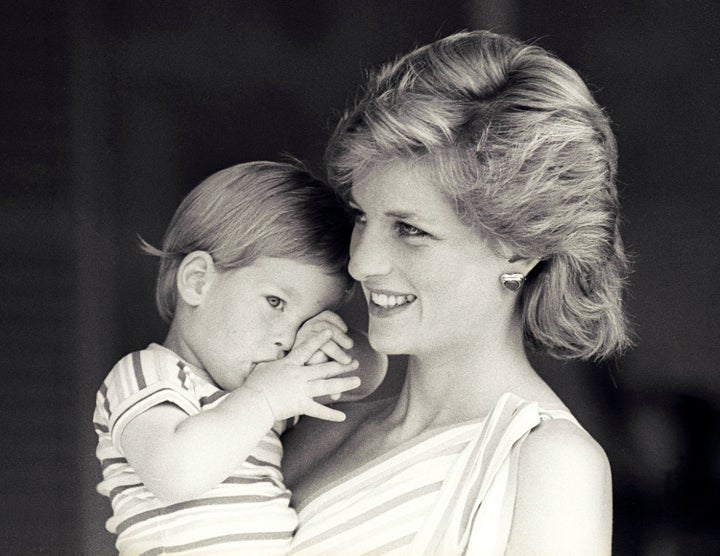 But in newly released hand-written letters from Princess Diana to Cyril Dickman, a steward at Buckingham Palace who became a friend, it's clear the bad boy persona that plagued Harry's younger years started even earlier than we thought.
"The boys are well and are enjoying boarding school a lot, although Harry is constantly in trouble!" Diana wrote to Dickman in 1992, when Harry was just 8 years old.
Diana's letters went up for auction by property and auctioneering firm Cheffins on Jan. 5, along with other, less appetizing royal collectables like a piece of Queen Elizabeth II's 1947 wedding cake. The notes to Dickman were expected to sell between $372 and $1,118 but ended up selling for much more ― between $2,733 and $3,976 each, according to Cheffins.
In another note included in the auction, Diana thanked Dickman for his well wishes following Harry's birth and revealed another personal tidbit about Prince William's affection for his new little brother.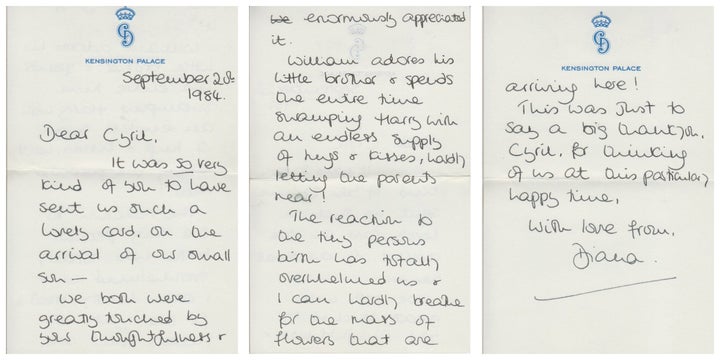 "William adores his little brother and spends the entire time swamping Harry with an endless supply of hugs and kisses, hardly letting the parents near!" she wrote.
The letters are a glimpse into royal life, and a reminder of the value of hand-written notes, and a sweet homage to the beloved princess, all in one. Now if only we had a few thousand spare pounds lying around.