Chinese lingerie company Jealousy International has come under fire for producing a line of Princess Diana underwear, complete with ads portraying the late royal, the Daily Mail reports. British journalist Sam Chambers came across the advertisements depicting a Princess Di lookalike wearing a bra and panties in Shenzhen airport in southern China and he was appalled. He told the Mail on Tuesday, "I was just going to collect my baggage from the carousel when I saw it flash up on a rolling advertising screen and couldn't quite believe what I was seeing." He added, "It's all the more striking because today [August 31st] is the anniversary of her death."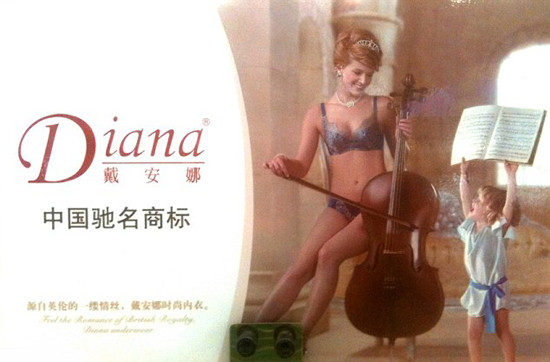 The Jealousy Group website has an entire section devoted to the new Diana line under the slogan, "Free your mind, free your style."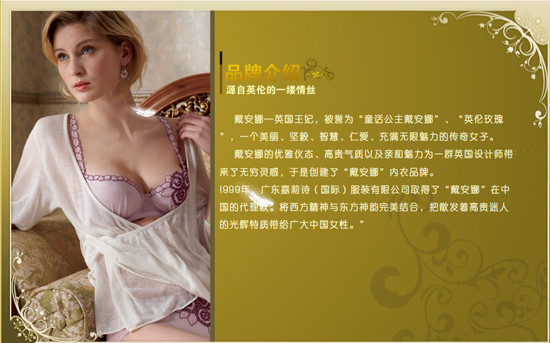 Shanghaiist writes that Jealousy "told China Radio International that, from the beginning, the 'Diana' line was supposed to honor Princess Diana's taste in underwear." The First Post reports that Clarence House, which represents Prince Charles, wouldn't comment on the advertisements. However, co-founder of the Diana Appreciation Society Alan Berry believes, "It does seem to be just blatant exploitation of a dead lady's name."