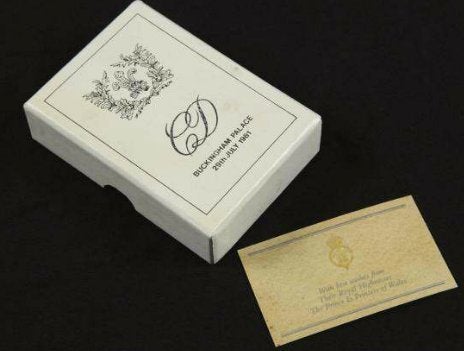 The auctioning next month of a piece of wedding cake from Princess Diana and Prince Charles's 1981 wedding immediately brings to mind the dessert disaster on "Seinfeld."
In the classic 1998 episode, Elaine (Julia Louis-Dreyfus) digs into a slice of cake left by her boss Mr. Peterman, only to discover that it came from the 1937 marriage of King Edward VIII and Wallis Simpson. Peterman boasts to Elaine that he paid $29,000 for it. A "vintage pastry appraiser" later tells Peterman it's worth $2.19 -- the price of the Entenmann's that Elaine replaced it with.
May the bidder who offers the estimated $1,000 to $2,000 or more for Charles and Di's confection from July 29, 1981, not do what Elaine did. "This cake is not suitable for consumption," warns the description from Julien's Auctions catalog.
Given that the white box that contains the doily-wraped slice is only 1 by 4 1/4 by 3 inches, we figure the cake is more a sliver than a slice. But for royal cake collectors, it might be a sweet deal anyway. The bidding for Julien's "Icons & Idols" auction runs Nov. 9 and 10.
As Vanity Fair pointed out, there's no word on which guest saved the slice or what flavor it is.
There is a companion piece of sorts on the block -- a slice of brandy-infused fruitcake from Prince William and Kate Middleton's nuptials on April 29, 2011. It may fetch a mere $600 to $800, according to the catalog.
Both lots can't hold a candle to a real slice of the Wallis Simpson/King Edward cake that actually did sell for $29,000 at Sotheby's in 1998, according to TLC.
Check out some of the weirdest auction finds we've come across: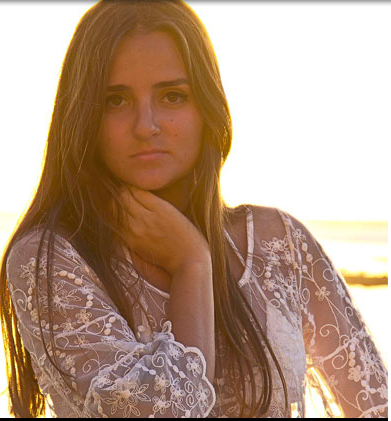 Craziest Things Ever Auctioned
Popular in the Community