That same night, Prince Charles revealed that he had been unfaithful to her in a much-anticipated primetime television interview. But the next day, it was Diana in her off-the-shoulder, shockingly off-brand black dress who made the bigger splash in the papers.
"The Thrilla He Left to Woo Camilla," The Sun wrote above a photo of Diana wearing the custom-made dress by Greek designer Christina Stambolian.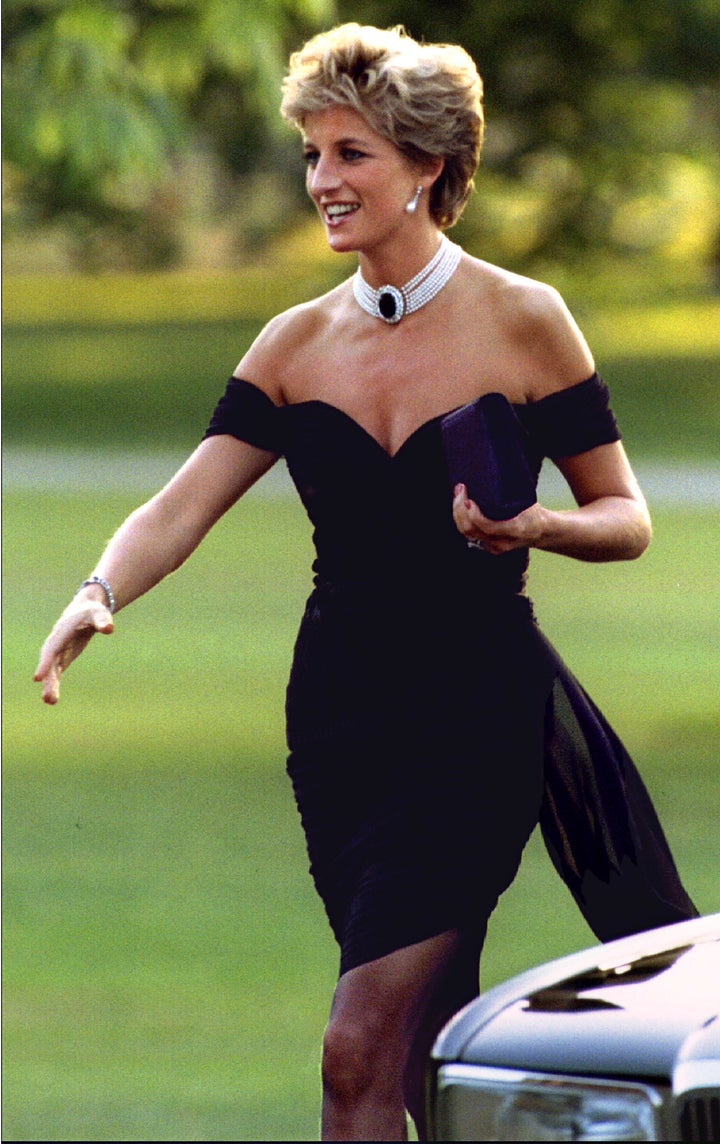 The public was equally struck by the look.
"It was the first time people had been introduced to the new Diana, the one who didn't need the royal family, especially Prince Charles," British fashion journalist and stylist Alex Longmore told HuffPost. "In that minidress, she oozed confidence, an air of happiness and independence."
"It was a classic case of a woman wearing the dress and not the other way around," Longmore added.
Though Charles and Diana had formally separated in December 1992, the divorce process dragged on for more than four years. During that time, Diana firmly established herself as a thoroughly modern fashion icon and woman. This bold look only sealed the deal.
"She wanted to look like a million dollars," her former stylist Anna Harvey recalled in 2013. "And she did."
From then on, Diana eschewed the billowy, slightly fussy looks of her earlier days in favor of chic, uncomplicated fashion, said Eleri Lynn, the curator of last year's exhibition "Diana: Her Fashion Story" at Kensington Palace.
To put the attention on her philanthropic work, Diana simplified her daytime look, wearing shift dresses and suits instead of dainty blouses and skirts. Sometimes she went with completely utilitarian looks, like the chinos and white shirt she wore while walking through a minefield in Huambo, Angola, in January 1997.
At evening events, Diana went full-on glam, Lynn said.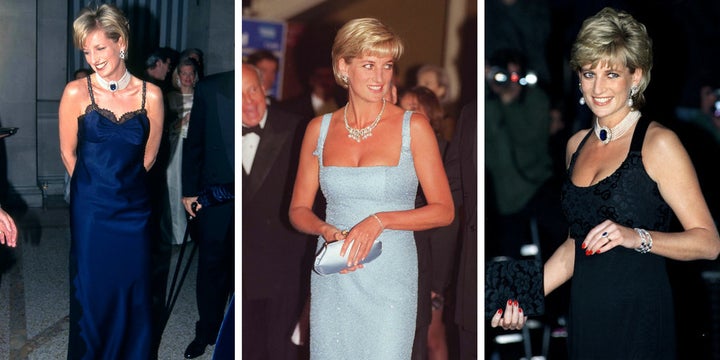 "This was the very opposite of the 'princess dressing' that had made headlines in the 1980s," she told HuffPost. "One of her favorite designers, David Sassoon, recalled that 'there was a tremendous change from the shy little girl who I had initially dressed to this overtly glamorous woman.'"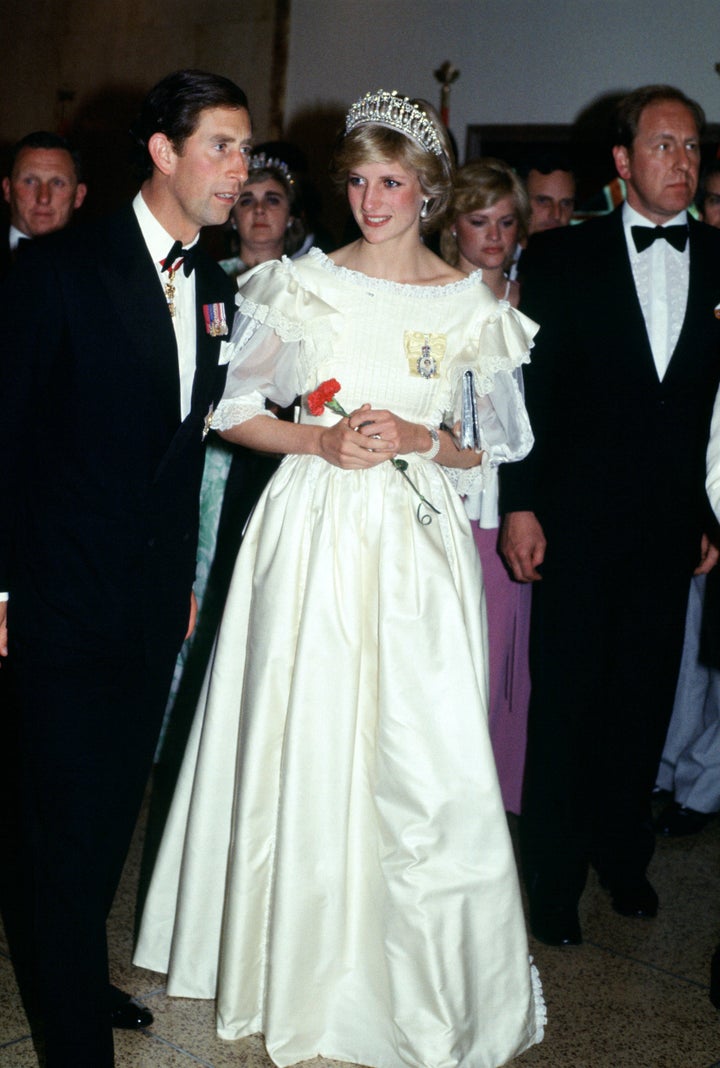 Wearing that little black dress in 1994, Diana gave the world a master class in post-split style, but it's the woman who really made the look, said Longmore.
"It's her smile, her confidence and her shoulders that make these photos so memorable," the stylist said. "She's radiant, happy and in control. Apart from losing her title of HRH, she had done exceedingly well after leaving 'the firm.' That night, Diana immortalized a little black dress, and wow, did she do it well."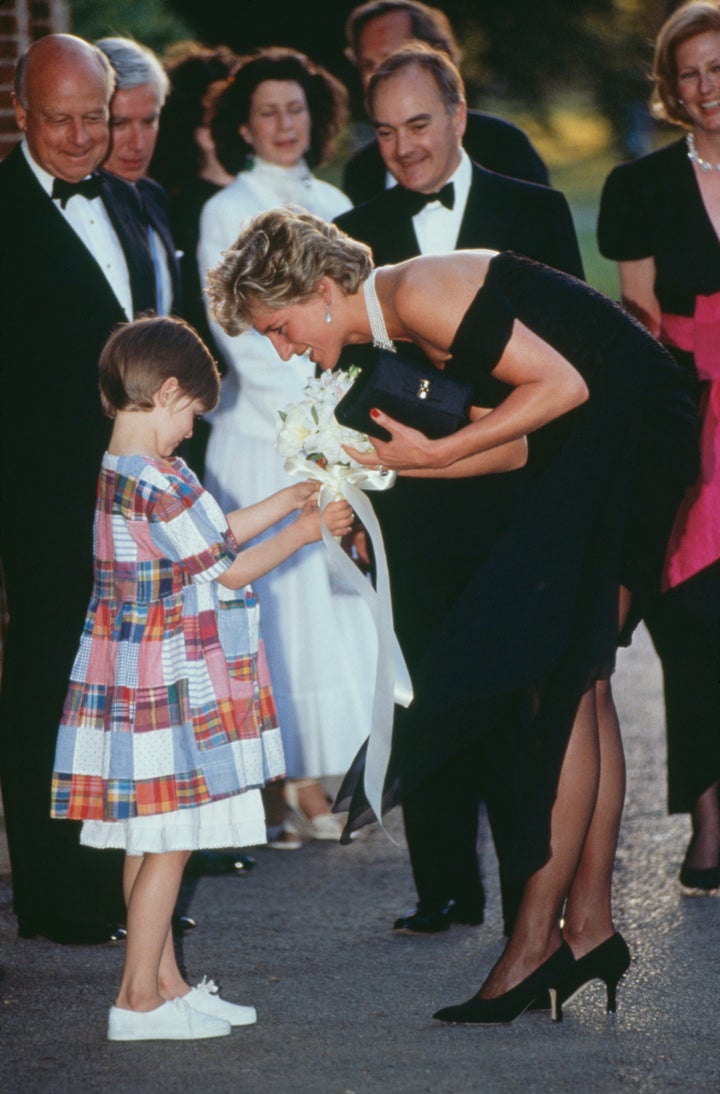 Clarification: Previous versions of this story indicated Diana had intended to wear a dress by Valentino or Versace instead of the "revenge dress" she wore. In fact, there are conflicting accounts of which prominent designer she'd considered wearing.