 Royal wedding fever is alive and well -- but this time around, it has nothing to do with Will or Kate.
A scrapbook from Prince Charles and Princess Diana's 1981 wedding, which went up for sale on Wednesday, is expected to cause a bidding frenzy among royal family enthusiasts. According to experts, the memento could fetch as much as $8,080 (£5,000) in an online auction.
The scrapbook was created by Princess of Wales' wedding dress designer, Elizabeth Emanuel, who fashioned the book out of lace and fabrics from Princess Diana's wedding gown and her bridesmaid's dresses.
The five-page scrapbook incorporates the specially commissioned Nottingham lace used on the bodice of Princess Diana's bridal gown on the cover, and fragments of bridal tulle, ivory faille bow, pearl beads, lace used on the hem and two swatches of silk all taken from the late Princess of Wales' bridal gown fabric, according to the auction website.
The memento also features an original watercolor sketch of the gown, press clippings from the wedding and an autograph from Emanuel herself.
Click through the slideshow below to see photos of the dress being unveiled at the Bloomington, Minn. mall.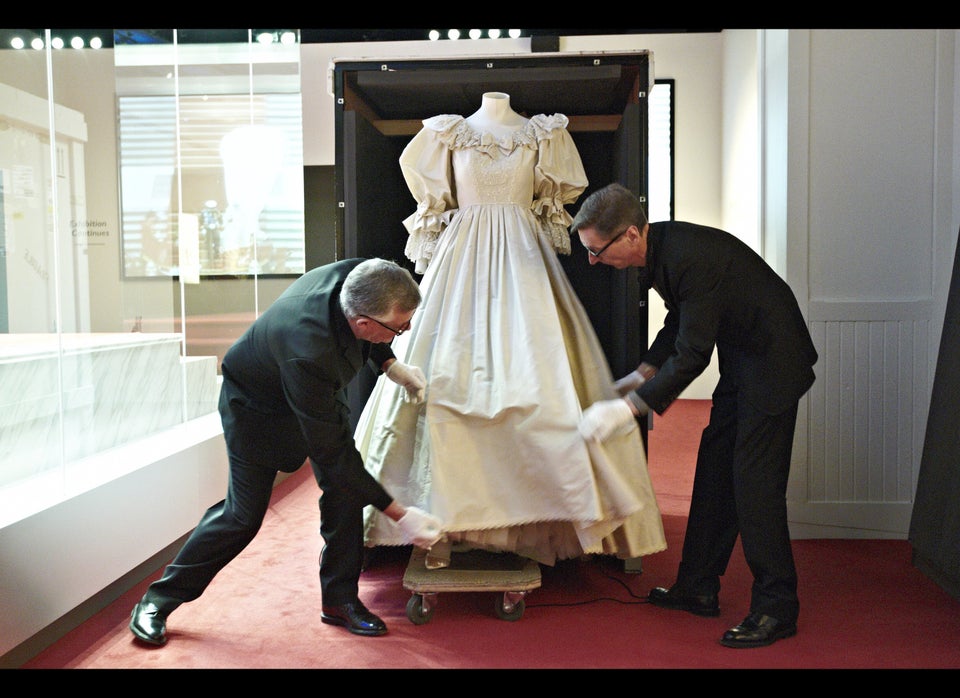 Related