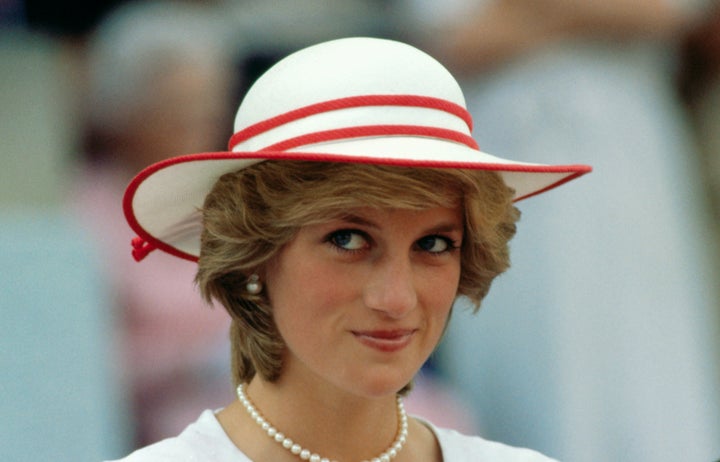 In between fulfilling her royal duties as the Princess of Wales, Diana made time to write thank-you letters. In his authorized biography Diana: Her True Story, author Andrew Morton wrote about Diana's determination to send thank-you cards, noting that after her royal wedding to Prince Charles in 1981 she "sat down to answer many of the 47,000 letters of congratulation and 10,000 gifts which the wedding generated," with the help of extra staff.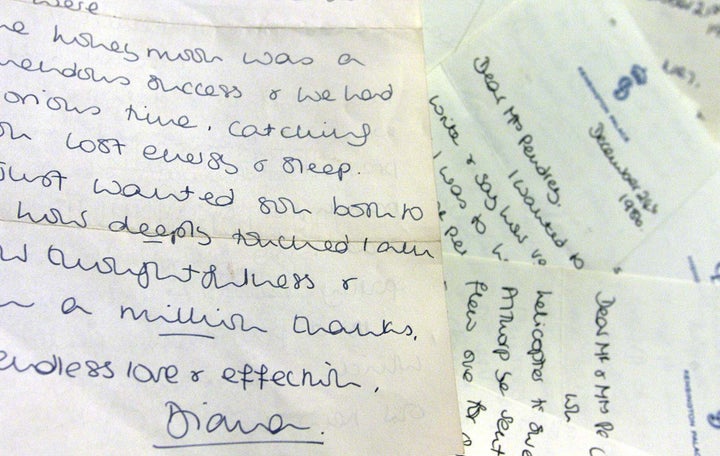 It turns out Diana understood the significance of a thank-you card much more than others do. According to a 2018 study, many people underestimate the value of a thank-you letter and how much happiness the recipient will get from it.
As explained by The New York Times, Amit Kumar, a professor at the University of Texas at Austin, and Nicholas Epley, a professor at the University of Chicago, had participants write a "gratitude letter" to someone who had an effect on them and gauge how much the recipient would like the letter on a happiness scale. Many of the recipients ranked their happiness as a 4 out of 5, while the senders typically assumed their happiness would only be a 3 on the scale.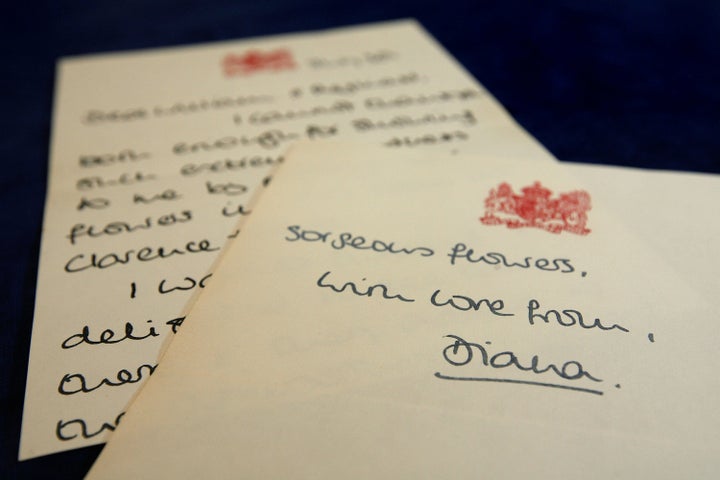 When Princess Eugenie married Jack Brooksbank, the royal made headlines for reportedly including a handwritten note in her post-wedding thank-you cards, a gesture many royals don't adopt (likely for the sake of time).
Diane Gottsman, founder of the Protocol School of Texas and author of Modern Etiquette for a Better Life, noted that what stands out about a thank-you note compared with a text or email is the time that goes into the act.
"It's a special touch," she told HuffPost. "It's going above and beyond what is generally expected and anticipated because it means that you've taken some extra steps."
If you're now feeling especially motivated to send a thank-you card to someone for a gift, for a favor or simply for their time, we have a few suggestions. Jacqueline Whitmore, etiquette expert and author of the book Poised for Success, told HuffPost that you shouldn't be discouraged if you're a bit delayed in sending out a note of appreciation.
"A late thank-you note is better than none at all," she said.
Gottsman recommends using a tone that's "warm and friendly" along with personal stationery for more of a signature look.
It won't be from Kensington Palace, but it will still have an original touch.
This post has been updated with additional information and new images.