Queen Elizabeth II's sixth grandchild looked better than ever Monday night in a chic ensemble and what appears to be a new shade of perfectly coiffed, deep red locks.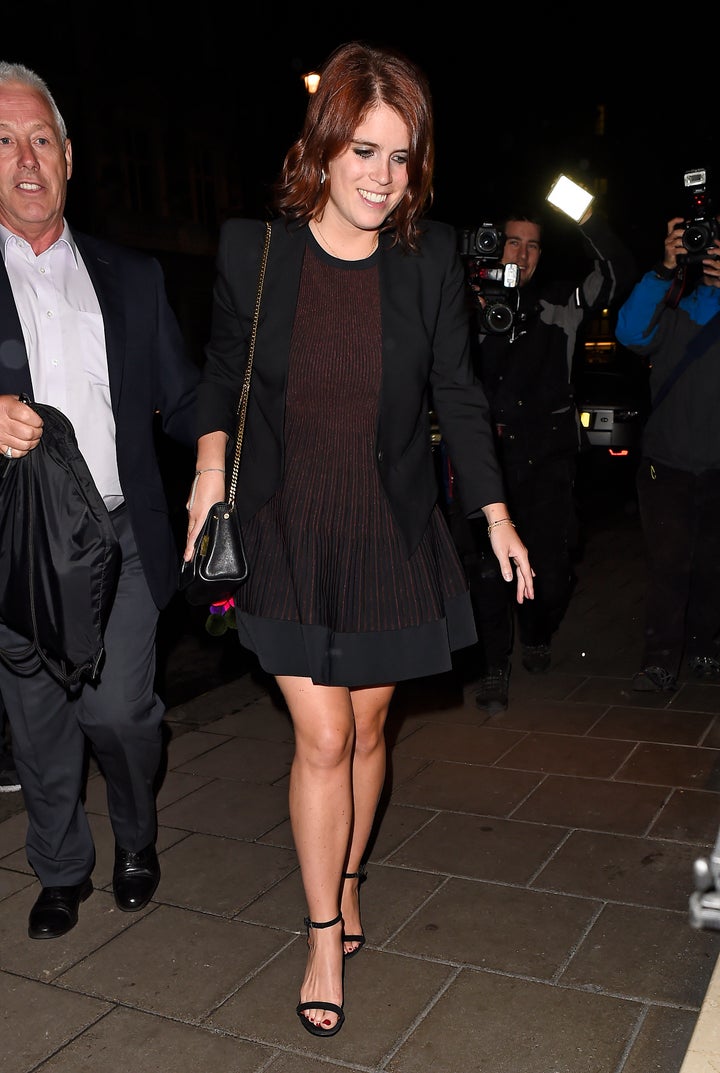 She looked much more London elite than New York hipster, which we've come to know her as in recent years.
The princess was seen out with friend (and pseudo royal) Cara Delevingne at a party for LOVE Magazine. Delevingne made her LFW debut earlier in the day, when she sat front row at Burberry alongside Kate Moss and St. Vincent.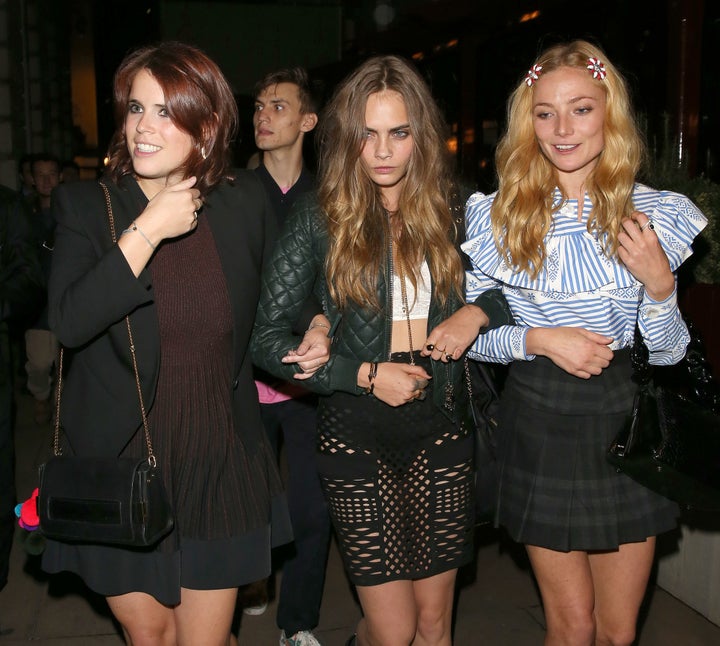 The friends, who were also joined by actress Clara Paget, looked like they had a great time. We can't wait to see if Eugenie makes any more fashionable appearances this week.