If you spotted a twenty-something on the streets of New York City fiddling on her smartphone while toting a designer purse and a shopping bag from Lululemon, we doubt you'd bat an eyelash. But what if that woman was a bonafide princess?
The cameras spotted Princess Eugenie, New York's resident royal, strolling in SoHo yesterday, looking every part the city girl. Her bag of what could be newly-purchased workout gear only serves as further proof that little Genie's gone down the American rabbit hole (despite reports of a possible return to London). Aren't stylish, over-priced yoga pants the mark of a true New Yorker these days?
The 23-year-old has already acclimated quite well to life in the States, donning hipster gear and eating pizza with the best of them. So now we'll definitely be looking out for Eugenie the next time we lay down our mats in yoga class...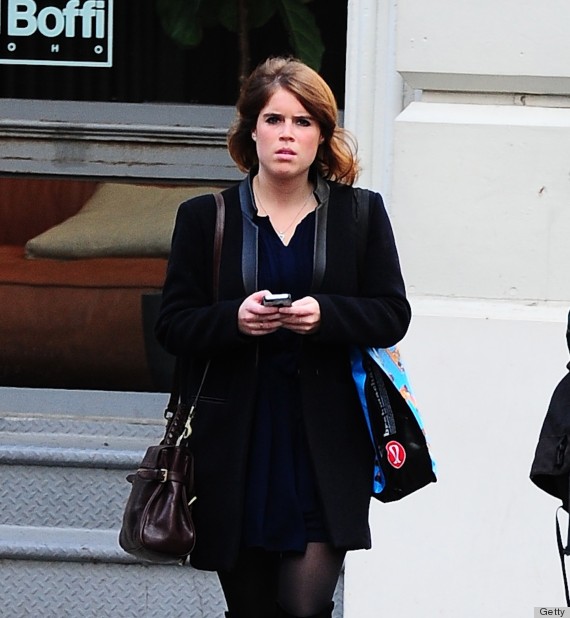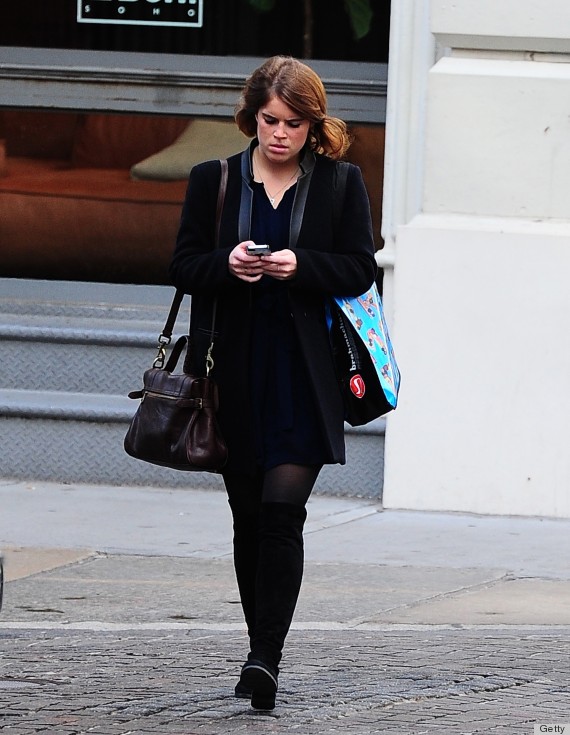 Obviously, she's not always in spandex: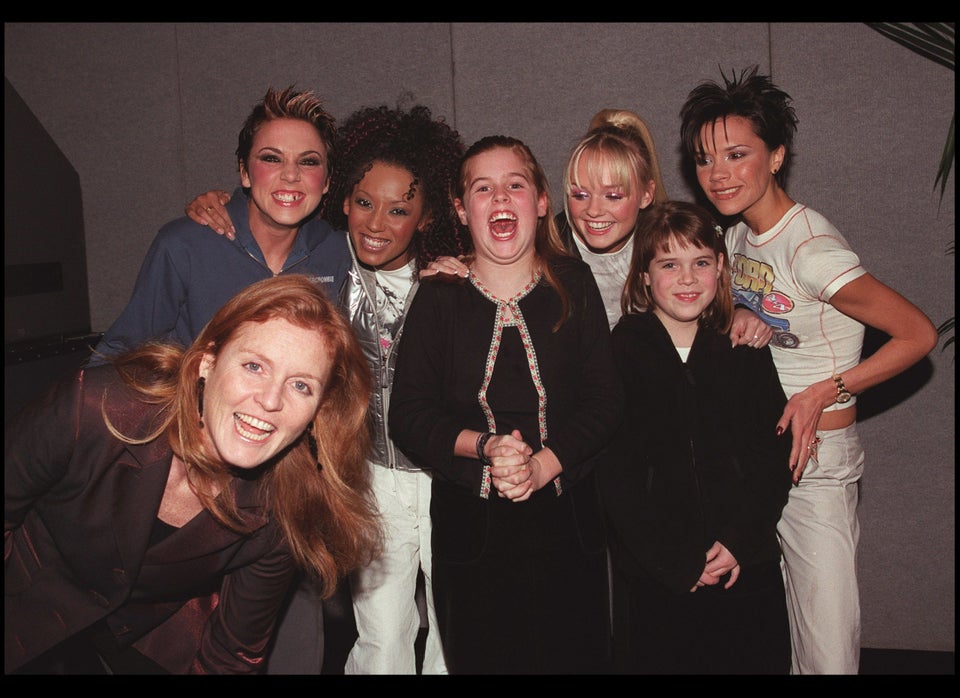 Princess Eugenie's Style Evolution