The royal, who has a scar from scoliosis surgery she underwent at age 12, recently praised the "Lose You to Love Me" singer for showing off her scar from her kidney transplant, something Gomez said was "difficult" for her to do at first.
"I thought this was super cool of @selenagomez to show she's confident of who she is and what she went through after finding it difficult to show her scar," Eugenie said on her Instagram story last week.
"Let's be proud of our uniqueness," she said.
Eugenie later added the story to an Instagram highlight on her page called "Beautiful Scars," where she shares and praises others who bravely share their scars.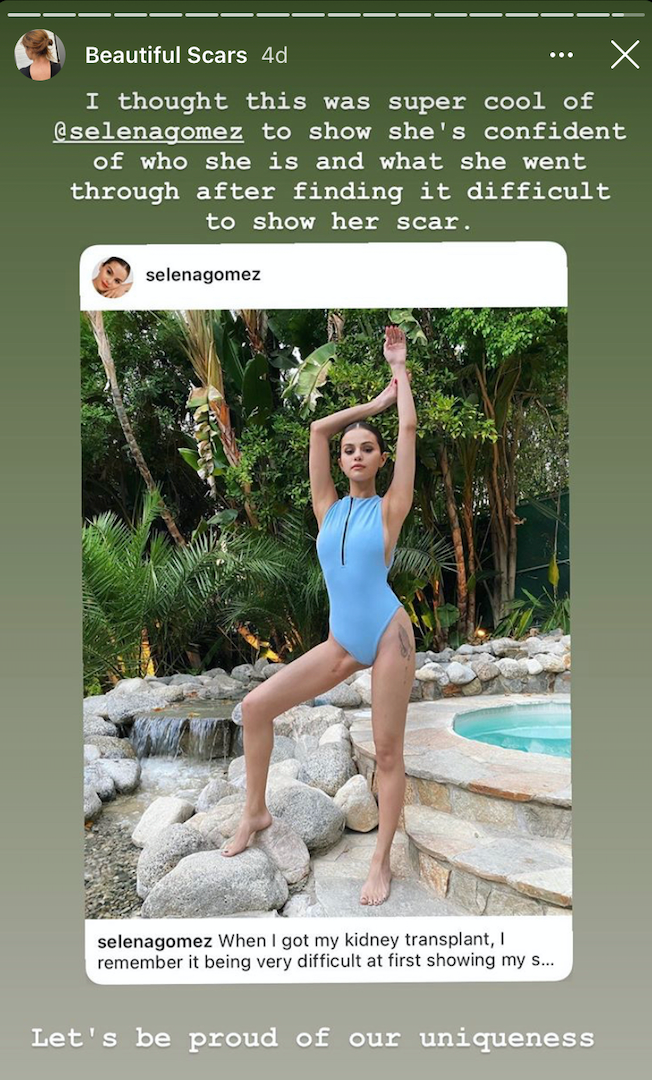 The royal was lauded for showing off her own scar at her 2018 wedding to Jack Brooksbank, something she previously revealed was intentional and why she chose a low-backed wedding dress.
"I had an operation when I was 12 on my back, and you'll see on Friday, but it's a lovely way to honor the people who looked after me and a way of standing up for young people who also go through this," the princess said in an interview with ITV's "This Morning."
Eugenie added: "I think you can change the way beauty is, and you can show people your scars and I think it's really special to stand up for that. So that's one really important one."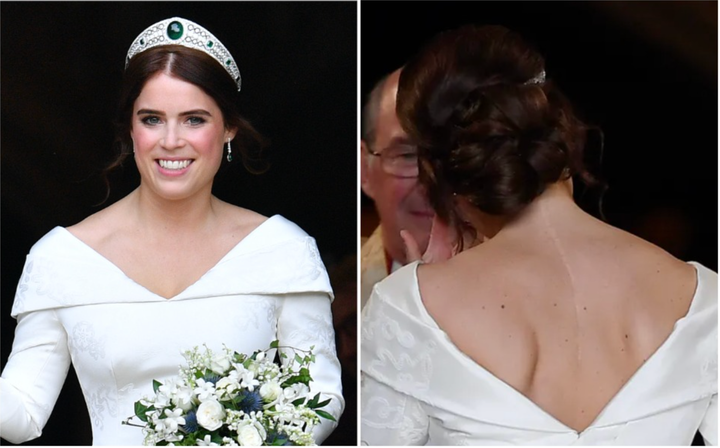 Gomez posted her original Instagram picture last month, posing in a blue bathing suit and talking about all the stages she went through with her scar after surgery.
"When I got my kidney transplant, I remember it being very difficult at first showing my scar. I didn't want it to be in photos, so I wore things that would cover it up," the Rare Beauty founder wrote in the caption.
"Now, more than ever, I feel confident in who I am and what I went through ... and I'm proud of that," she said.
She received the organ from her friend, actor Francia Raisa, and called the donation the "ultimate gift and sacrifice" that immediately improved her quality of life.
Raisa revealed in a 2018 interview that during the procedures Gomez nearly died due to complications related to Raisa's surgery.
"A few hours after our surgery, I woke up and had a text from her that said, 'I'm really scared,'" the actor said while speaking with W magazine. "My kidney was very active, and when it turned, I broke an artery. They had to take her into emergency surgery and get a vein from her leg and build a new artery to keep my kidney in place. She could have died."