Princess Eugenie was a gorgeous vision in white as she walked down the aisle to meet her longtime partner, Jack Brooksbank, at their wedding on Friday.
The 28-year-old chose a dress designed by Peter Pilotto and Christopher De Vos ― the founders of the British label Peter Pilotto ― for her nuptials at St. George's Chapel at Windsor Castle.
She wore the Greville Emerald Kokoshnik Tiara, lent to her by Queen Elizabeth II, diamond and emerald drop earrings that were a gift from the groom, and shoes by Charlotte Olympia, according to a statement from Kensington Palace.
But it was the design of Eugenie's low-backed dress that had the most significance for the bride.
"The low back feature on the dress was at the specific request of Princess Eugenie who had surgery aged 12 to correct scoliosis," the palace said in a statement.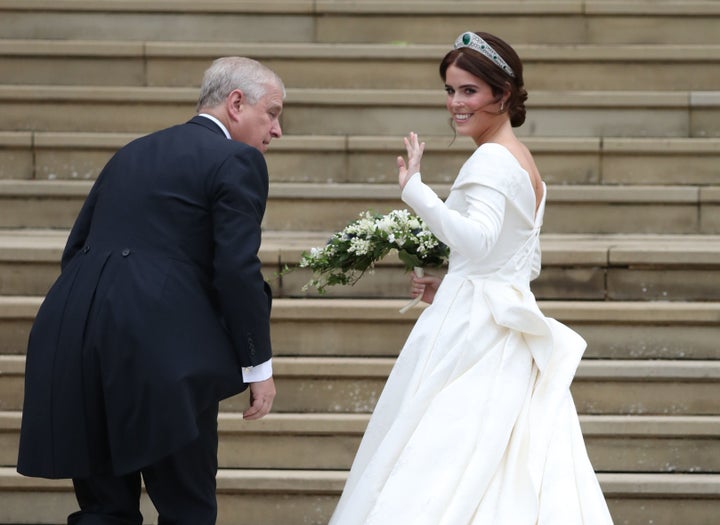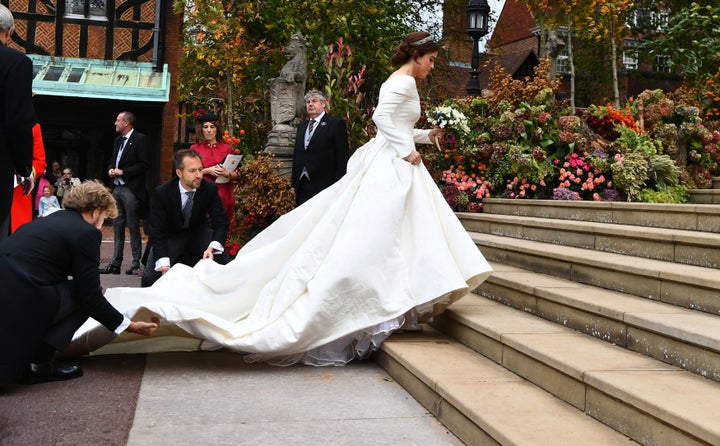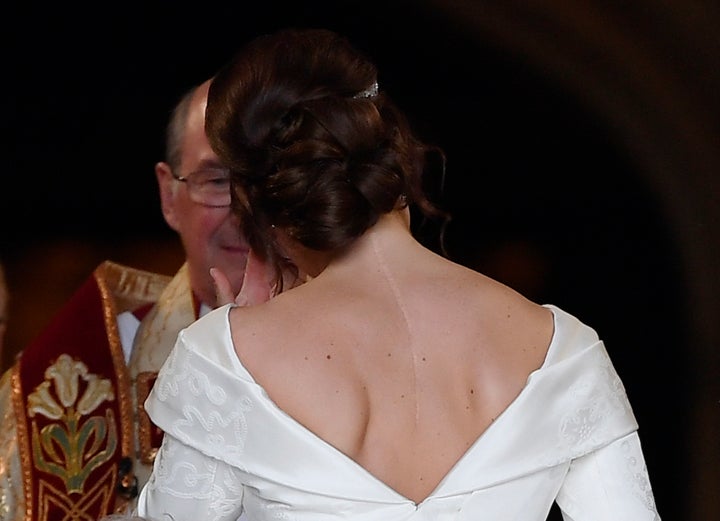 In an interview before her wedding, Eugenie spoke about her scoliosis surgery and hinted she might wear a dress that revealed her scars.
"I had an operation when I was 12 on my back, and you'll see on Friday, but it's a lovely way to honor the people who looked after me and a way of standing up for young people who also go through this," the princess said in an interview with ITV's "This Morning."
Eugenie added: "I think you can change the way beauty is, and you can show people your scars and I think it's really special to stand up for that. So that's one really important one."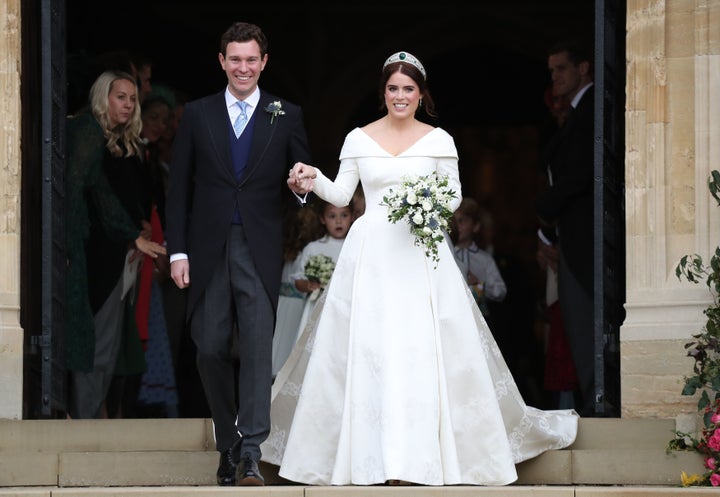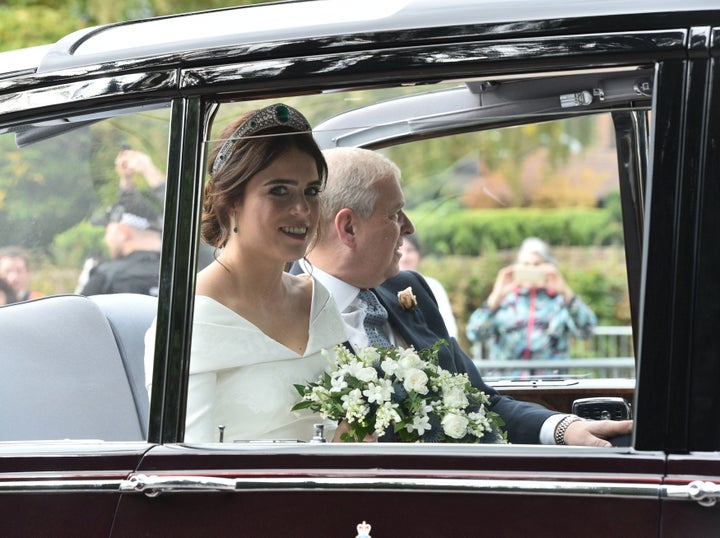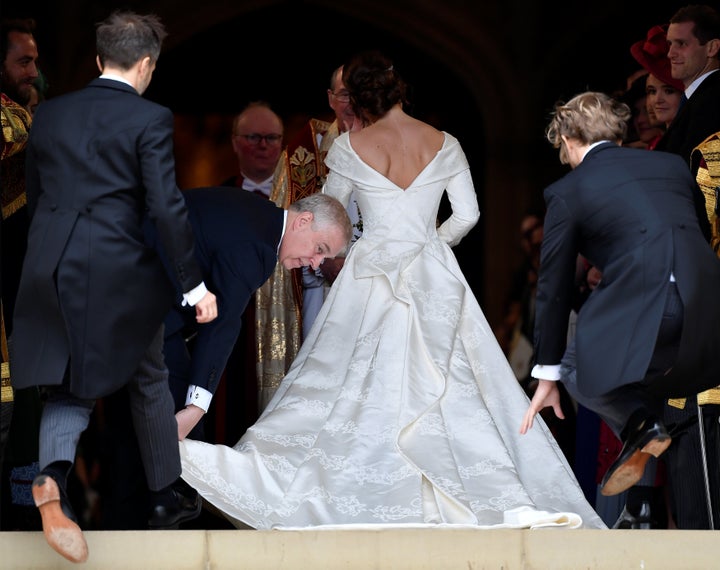 The wedding dress was a departure from Meghan's sleeved Givenchy gown, which was designed by Clare Waight Keller.
Meghan also wore a 16-foot silk tulle veil that took workers hundreds of hours to make, as it featured the flowers from all 53 of the Commonwealth countries.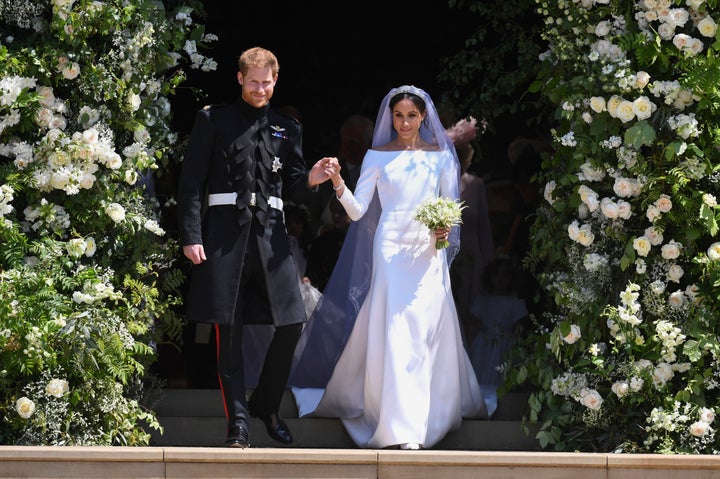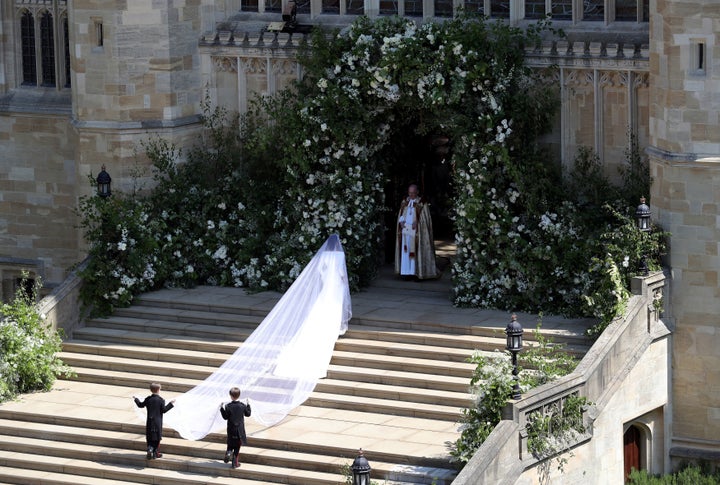 "It is an immense honor to have worked closely with Meghan and to have lived by her side all these special moments. Prince Harry came to me and said, 'Oh, my God. Thank you. She is absolutely magnificent,'" Waight Keller said in an interview with Paris Match in May.
"I am very proud. It's a fairy tale. A dream come true," she added.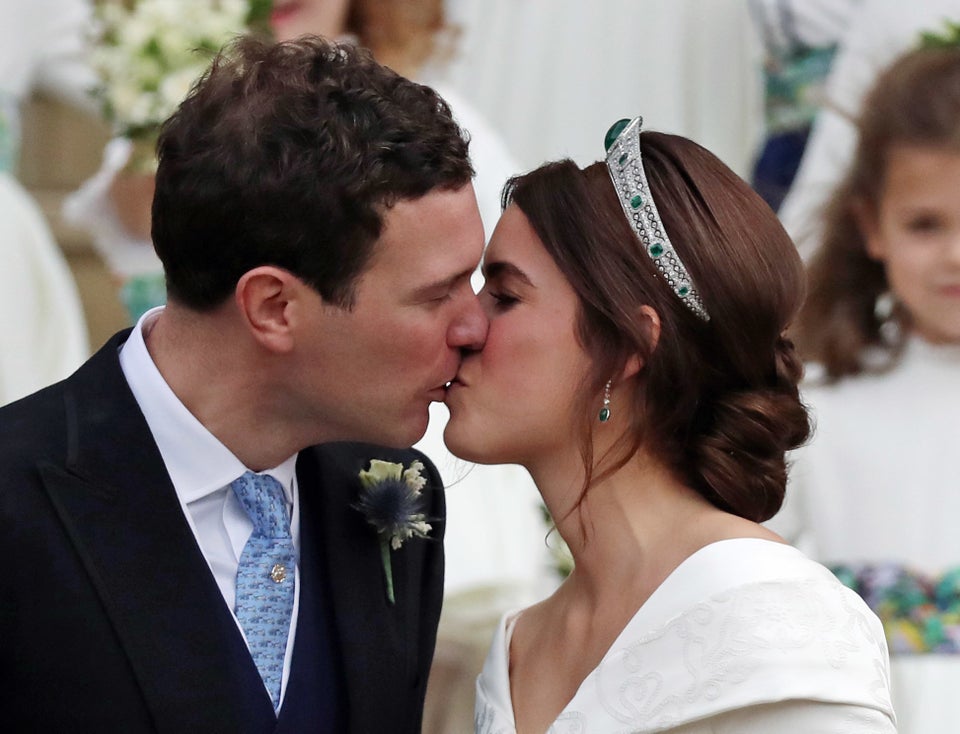 Princess Eugenie's Royal Wedding