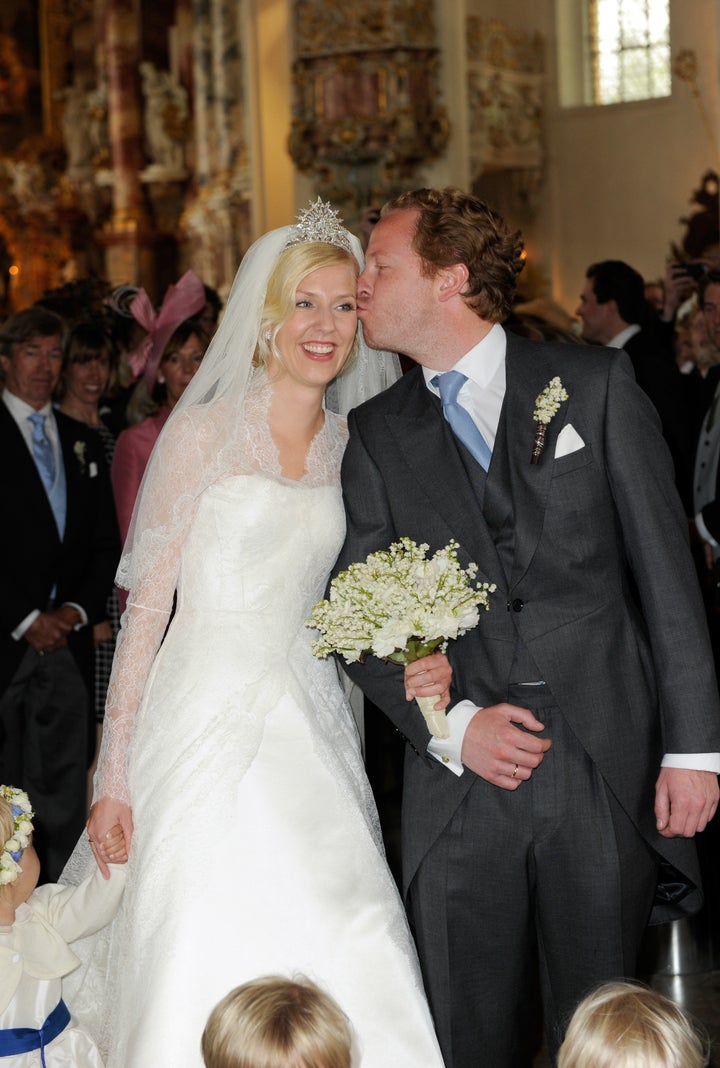 Since we're the type to get excited about royal weddings, we were thrilled to discover that a European princess said "I do" on Saturday -- in a dress that looks a wee bit familiar.
Felipa, 31, tied the knot with Dienst at Wies Church in Steingaden in a tiara (natch) and a dress with sheer long-sleeves that reminds us of another much-celebrated European wedding gown. The 500 guests, many from royal and aristocratic families in Germany and elsewhere in Europe, then celebrated at a nearby restaurant.
Felipa's father, Prince Leopold of Bavaria, is 68 and a former racecar driver. Leopold and his wife Ursula, who attended the ceremony in a lovely pink outfit and fascinator, have four children: Prince Manuel of Bavaria (born in 1972), Princess Maria del Pilar of Bavaria (born in 1978), Princess Maria Felipa of Bavaria (born in 1981) and Prince Konstantin of Bavaria (born in 1986).
In case you were wondering as we were, the Bavarian royal family, aka the House of Wittelsbach, ruled the German territory of Bavaria (now a state in Germany) from 1180 to 1918 and provided two Holy Roman Emperors. If you're even more curious, here is a (very complicated!) Wittelsbach family tree.
Congrats to the happy couple! See photos of Princess Felipa's dress and the church below:
CORRECTION: An earlier version of this post used an incorrect version of the princess' name.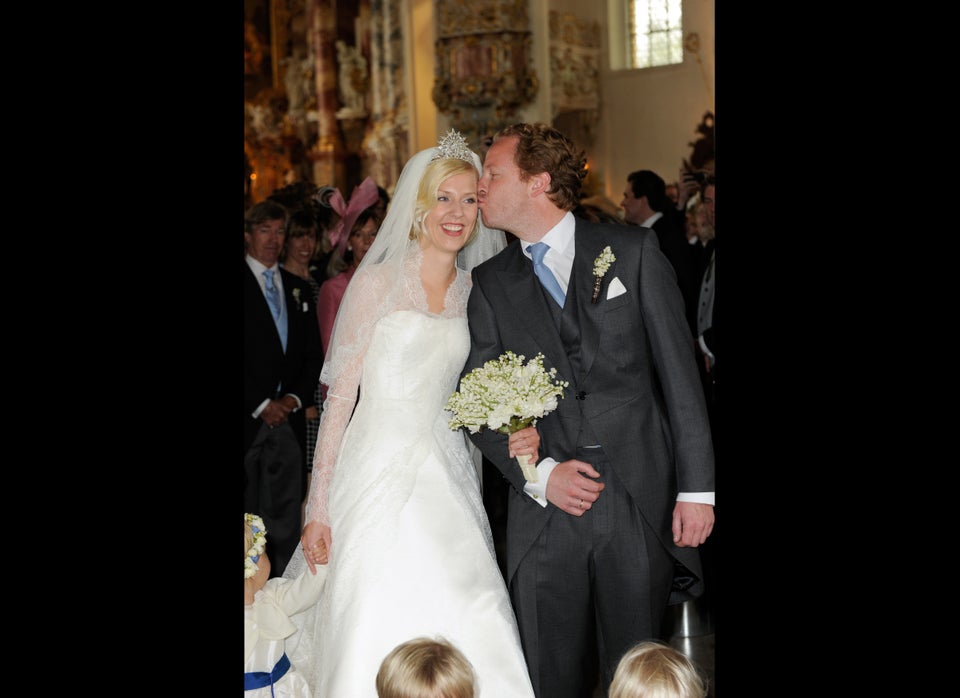 Princess Felipa Weds Christian Dienst