Then, as the Moroccan princess watched Dutch King Willem-Alexander take the throne, all eyes were on her intricate green caftan and matching gold accessories, earning her 45 percent of the vote. Forget that Queen Maxima turned up at the state dinner in Valentino Couture or that she stunned in two Dutch designer looks the day of the inauguration -- the people have spoken, and they want Lalla Salma.
Of course, the 35-year-royal princess consort of King Mohammed VI of Morocco hasn't been noticed by media quite like her fellow nobles Maxima, Kate Middleton and Princess Charlene (no "Princess Lalla Salma Effect" just yet). But we're already hoping to see more of the former computer engineer (yes, really!) as she continues to impress with her fashion choices.
What do you think of Lalla Salma's Dutch inauguration looks? Should they have earned her the best-dressed title?
At the pre-inauguration dinner...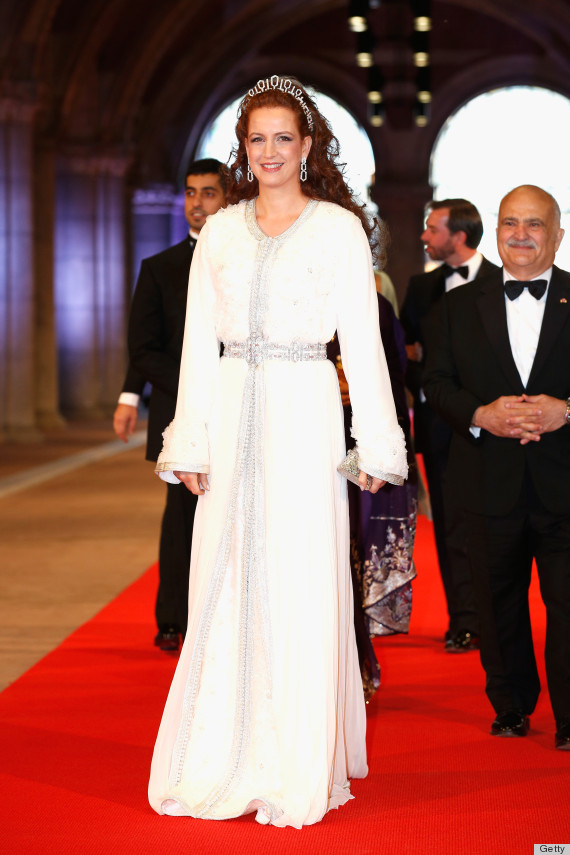 At the inauguration ceremony...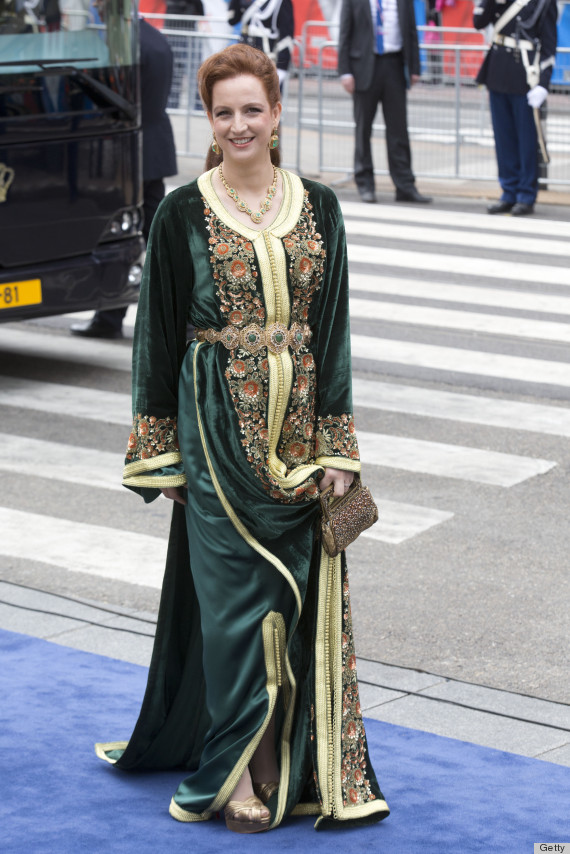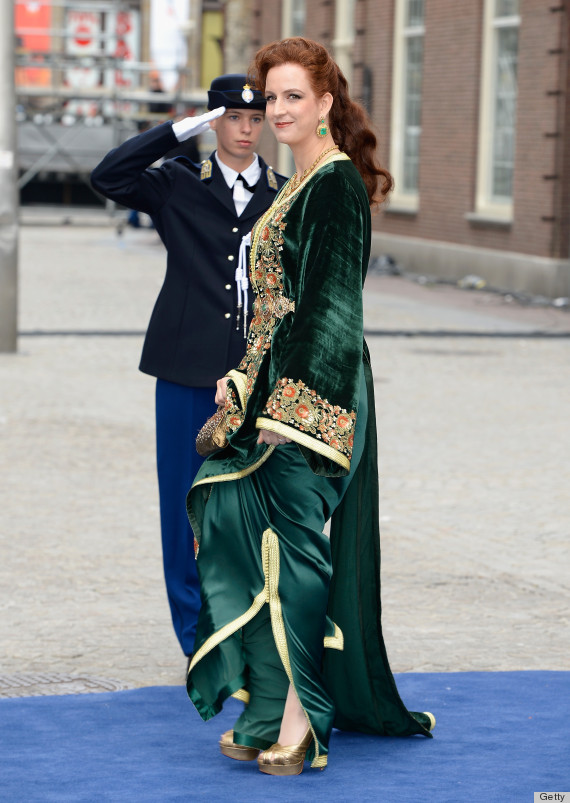 Think we'll see her sitting front row at fashion week?