Pope Benedict XVI headed to Santiago de Compostela, Spain on Saturday where he was greeted by Prince Felipe and Princess Letizia (who were married in a Catholic ceremony in 2004). To the airport, the Princess donned a gray skirt suit with an embellished neckline and pleats. The Pope covered up in what looks like a papal winter coat.
Later in the day, she attended an open-air mass wearing a white coat and scarf over what looks like a pink dress. She matched each of her outfits to seemingly the same pair of pumps, only in different colors -- gray in the morning and pink in the afternoon.
Take a look at pictures and scroll down for some close-ups.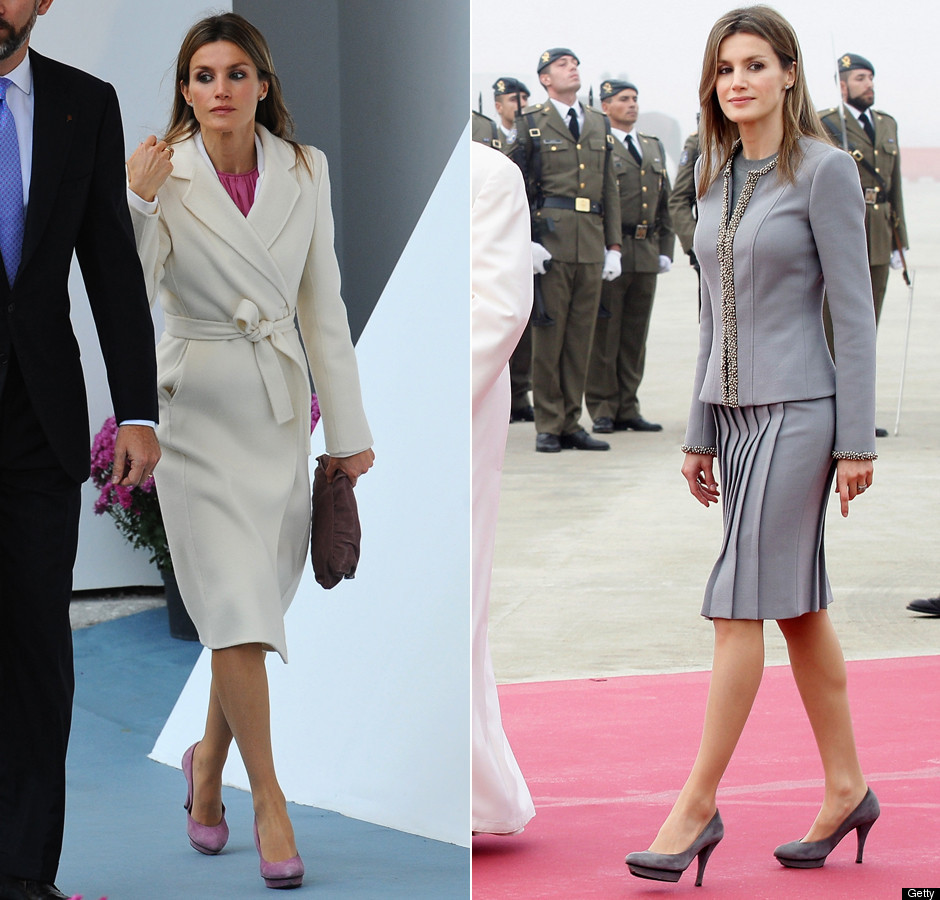 Popular in the Community