Princess Letizia of Spain skips the typical princess gear, but that hasn't cramped her style.
Perhaps that's because she's much more than a fashion plate: Letizia enjoyed a successful career as a television journalist before marrying Crown Prince Felipe. As a result, her wardrobe usually reflects a no-nonsense approach to the monarchy as well as the harsh economic reality in Spain. She leaves high-end fashion to her peers, instead favoring pantsuits and separates from mid-priced Spanish labels like Mango and Zara.
But Letizia, who is expected to become Spain's new queen in June following the official abdication of her father-in-law, is one of the most fascinating royals to watch when the occasion goes beyond office wear. Thanks in part to her refusal to dress like a cake topper in pearls, you just never know what you might get.
One thing we can predict, after watching her dress for a decade, is that when it's time for black tie, Letizia never disappoints. Below are some of her most stylish moments.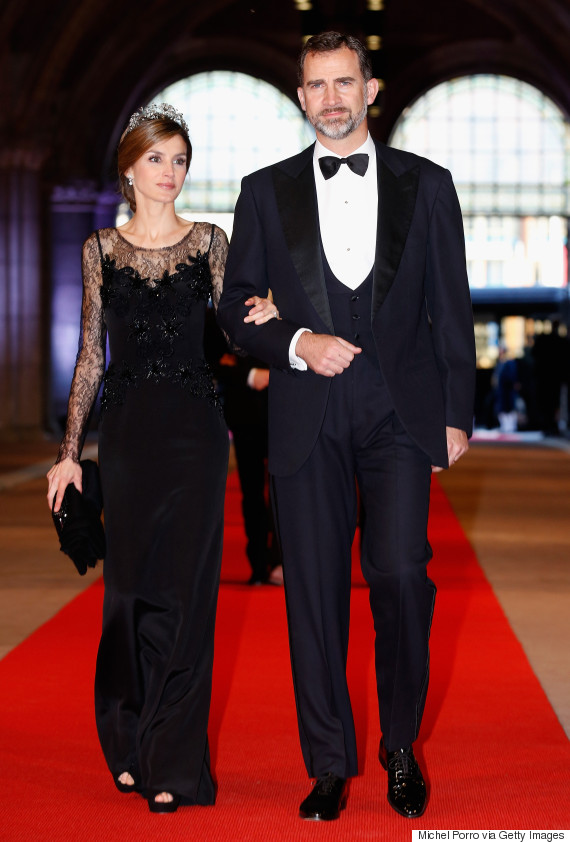 Nothing like a dramatic black dress with diamonds! Letizia wore her favorite Spanish designer, Felipe Varela, to a dinner hosted by the Dutch royal family on the eve of King Willem-Alexander's investiture in April 2013. She would wear an equally gorgeous pearl gray Varela number for the ceremony the following day, but a tiara trumps a fascinator every time. The dress made a repeat appearance in June 2014 for a gala dinner in Madrid.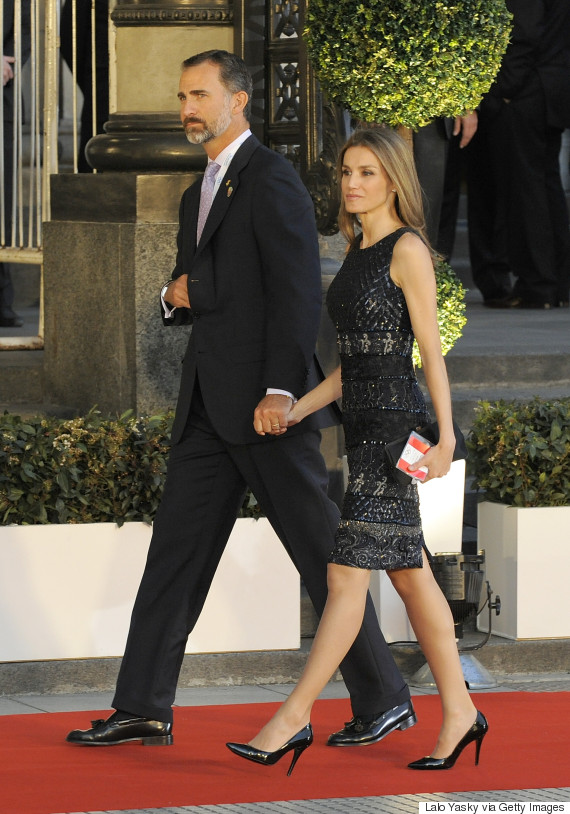 Madrid would ultimately lose a bid to host the 2020 Olympics, but Letizia medaled in our hearts -- bronze, obviously, to match her glow -- when she wore this cocktail dress to an IOC event in Argentina in September 2013. It was sparkly, but also sleek and modern.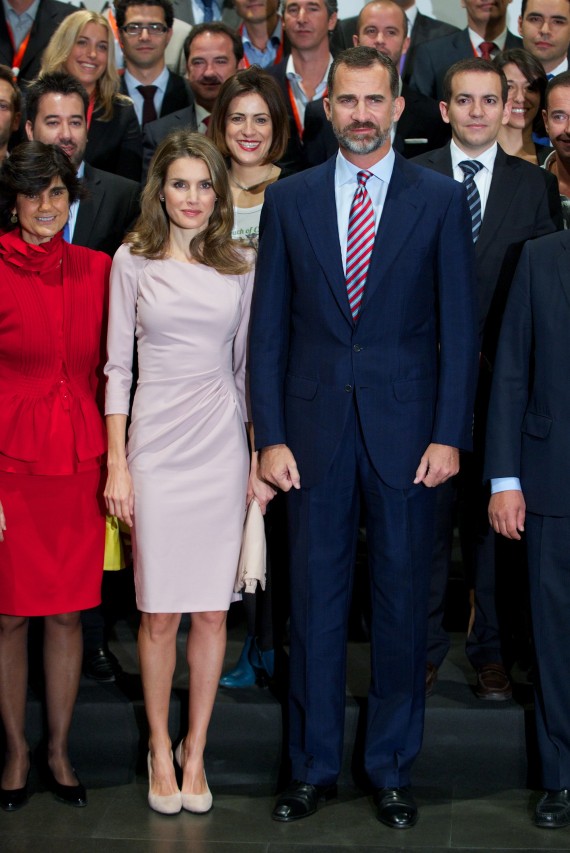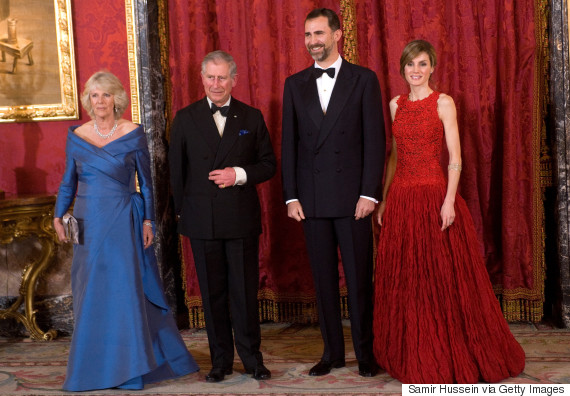 Convenient for a soon-to-be queen of Spain, Princess Letizia looks ravishing in red -- and exceeds in ballroom as much as boardroom. She's worn this scarlet Lorenzo Caprile gown at least twice, including to a 2011 dinner to host the Prince of Wales and Duchess of Cornwall, pictured above (you look good, too, Camilla!).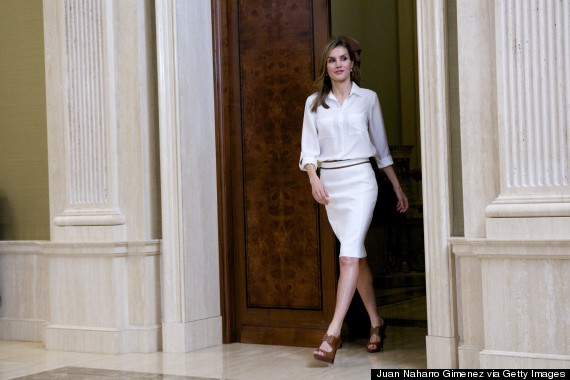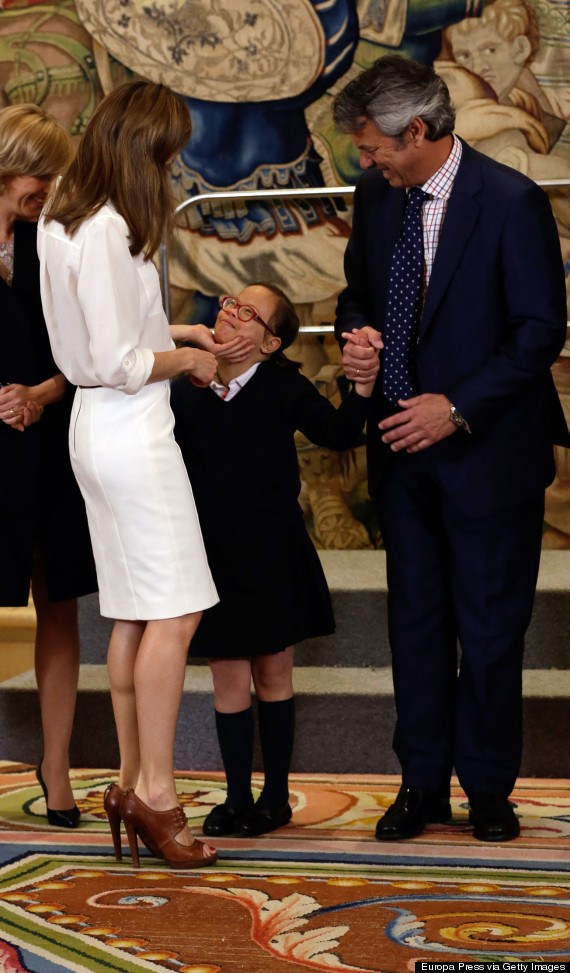 We're here for these heels, in which Letizia welcomed guests at Zarzuela Palace in April. Just when you think you've seen every one of her business casual combinations imaginable, she'll bust out something funky.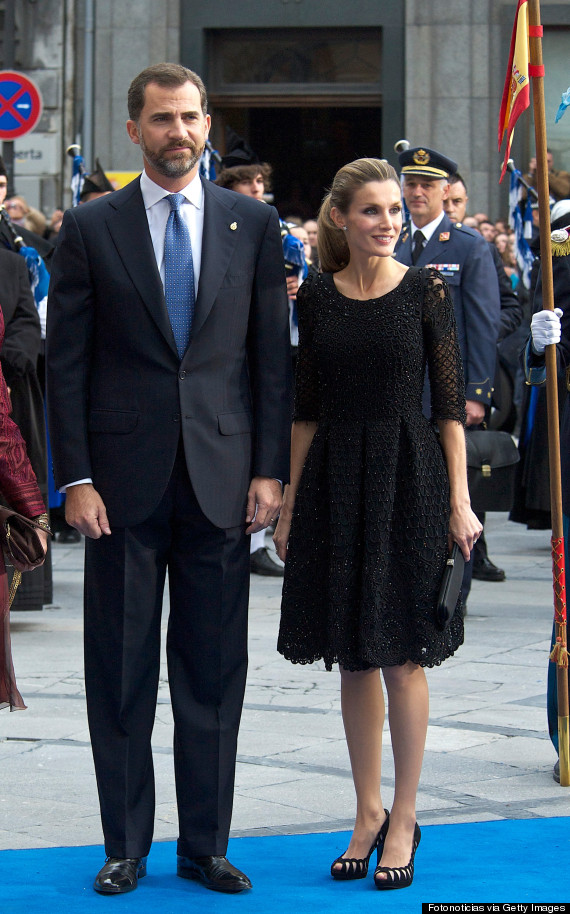 Letizia's small frame carried big volume when she wowed the crowed with this intricate, full-skirted Felipe Varela cocktail dress at the 2010 Prince of Asturias Awards. We aren't crazy about the shoes, but who's looking at them? She wore the dress again in 2011.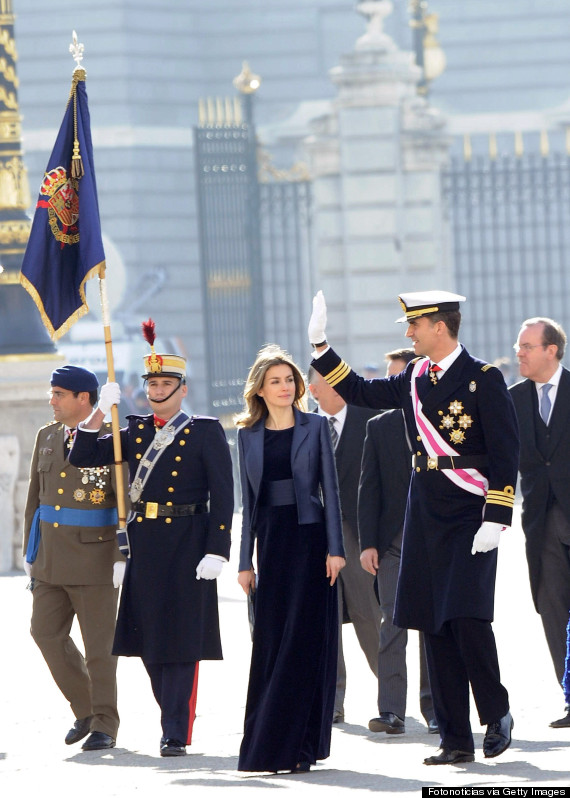 Spain's annual New Year's military parade is one of those events with such a strange dress code -- it's morning, but long and formal -- we're glad we never have to shop for it. It's a risky proposition that can leave a girl swallowed in fabric, but Letizia found her footing in 2012 with this sleek, figure-flattering blue gown, which fits court dress requirements but still looks all business -- just like Letizia herself.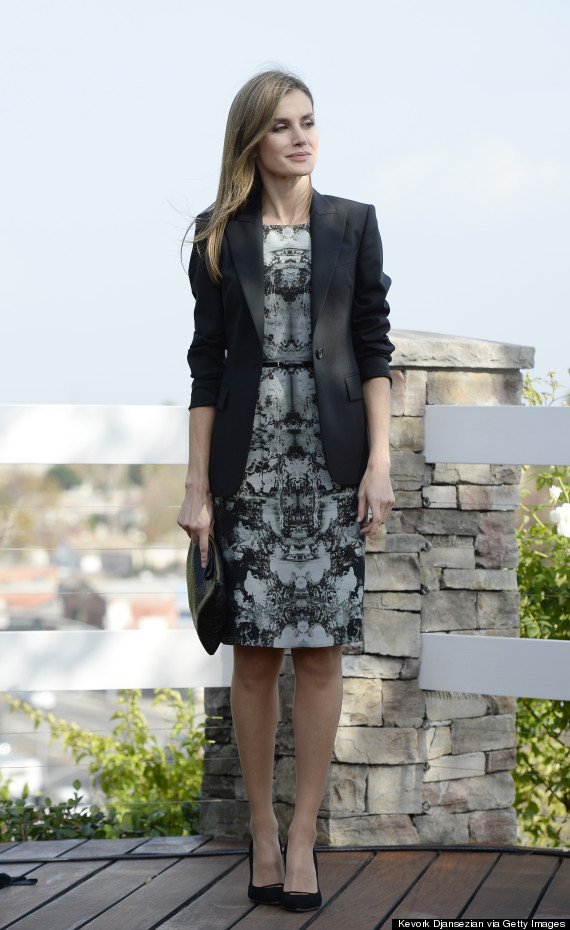 Speaking of business, no princess rocks a blazer like this former TV journalist, who we suspect might even sleep in a pantsuit. Letizia went for a comfy combo while visiting a Spanish-owned business in Los Angeles last year, jazzing up a suit jacket with a patterned sheath from Hugo Boss.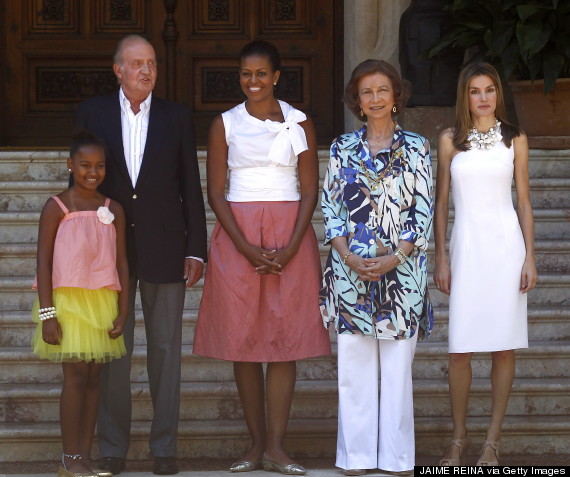 Even during an island vacation, duty calls. When the Spanish royal family welcomed Michelle and Sasha Obama to lunch at their summer home on Mallorca in 2010, Letizia went beach chic by pairing a simple, one-sleeved white dress with a statement necklace and a pair of Magrite sandals. She wore the dress again under a sheer jacket in 2014 to welcome the president of Mexico.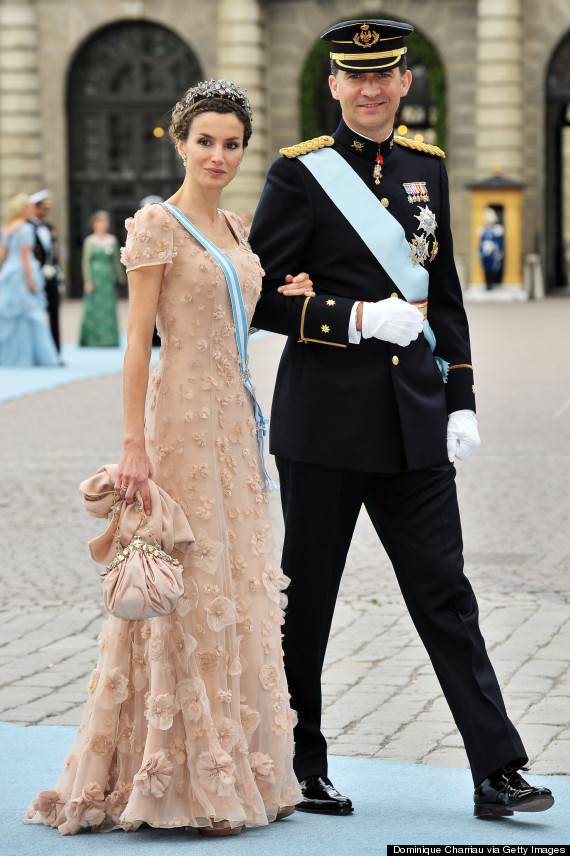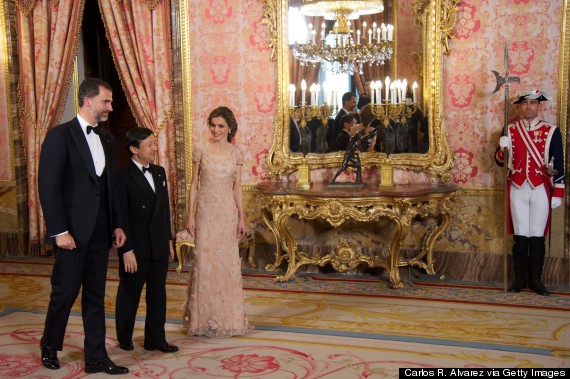 This is how you do nude: with incredible braided tiara hair, gorgeous floral details, and your best accessory in uniform. Letizia went full-on romantic for the June 2010 wedding of Crown Princess Victoria of Sweden and Daniel Westling in Stockholm, then wore this stunning gown again while hosting Japan's Crown Prince Naruhito at a gala dinner in Madrid in 2013.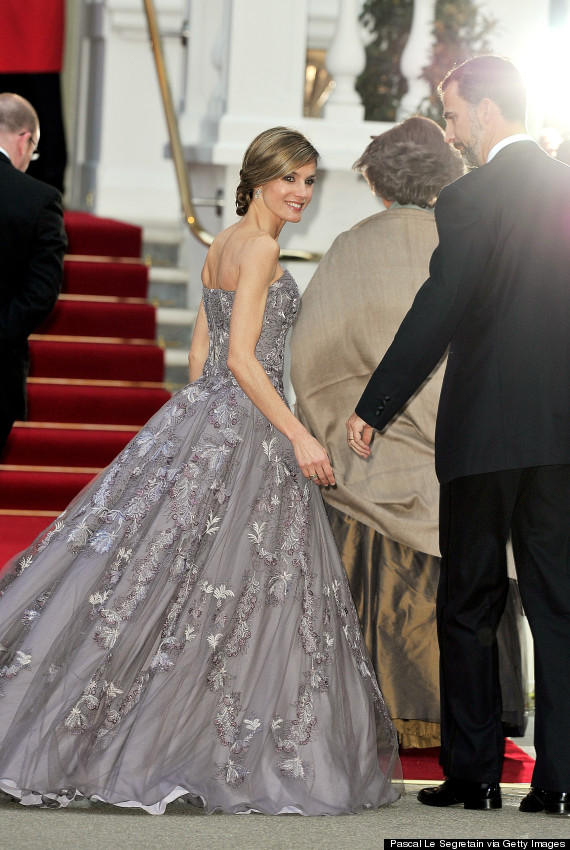 Every woman loves a fairytale gown, and Letizia wore this dove gray dream to a pre-wedding dinner for Prince William and Kate Middleton in London in April 2011. We've established by now that Letizia really nails a wedding, right?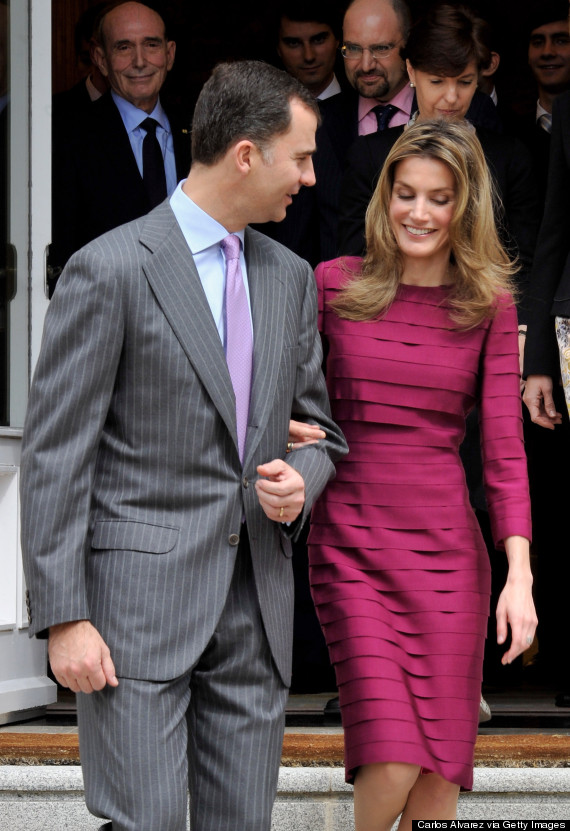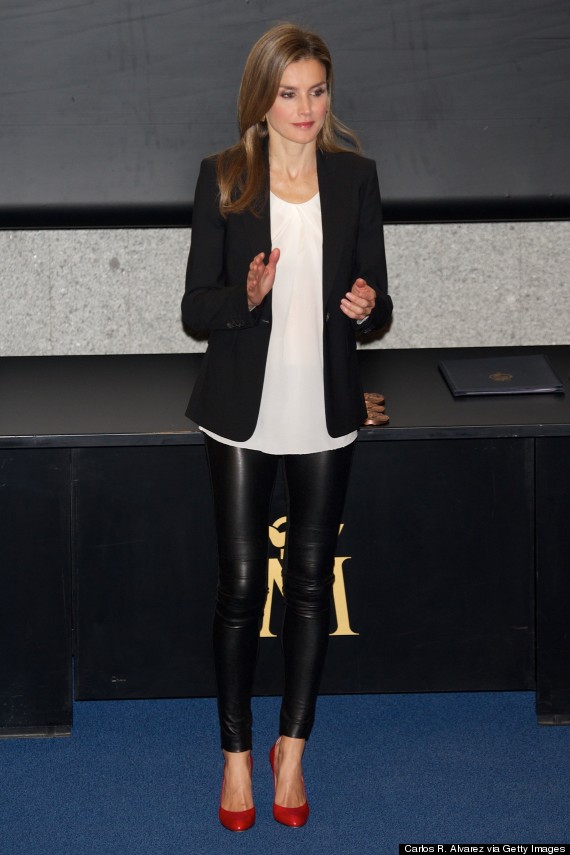 We're not saying it's perfect, but that's a princess in leather pants -- we're just thrilled it happened at all (in 2013, if you want details, at the Spanish Publishing Association Awards).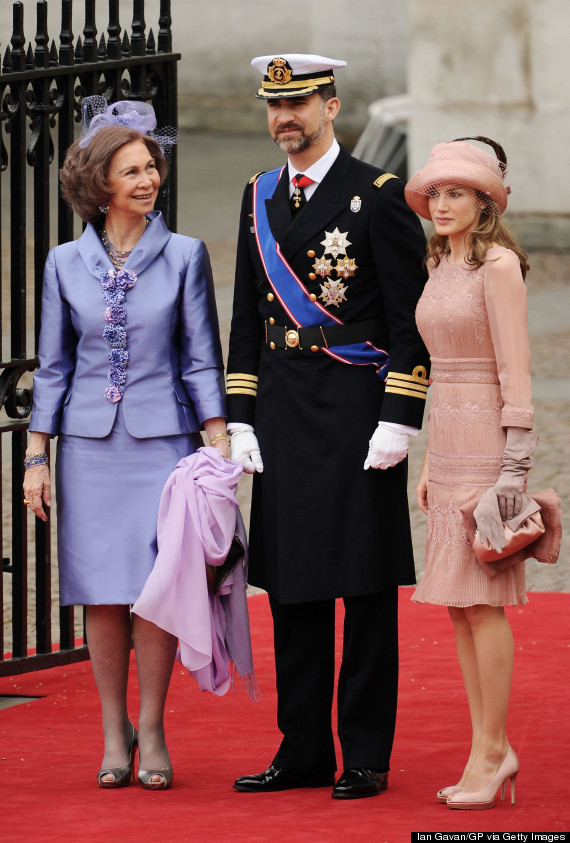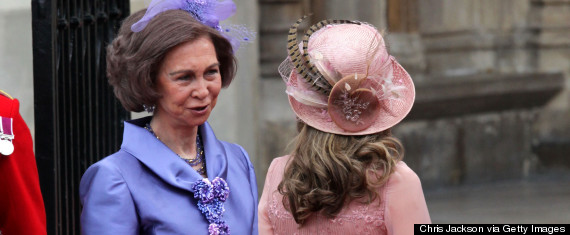 Another wedding, another home run. While some folks decided Prince William's nuptials was a time for costumes and festooned toilet bowls, Letizia chose '30s glamour in the perfect shade of blush -- with a hat that bore a little bit of everything, but was somehow just right.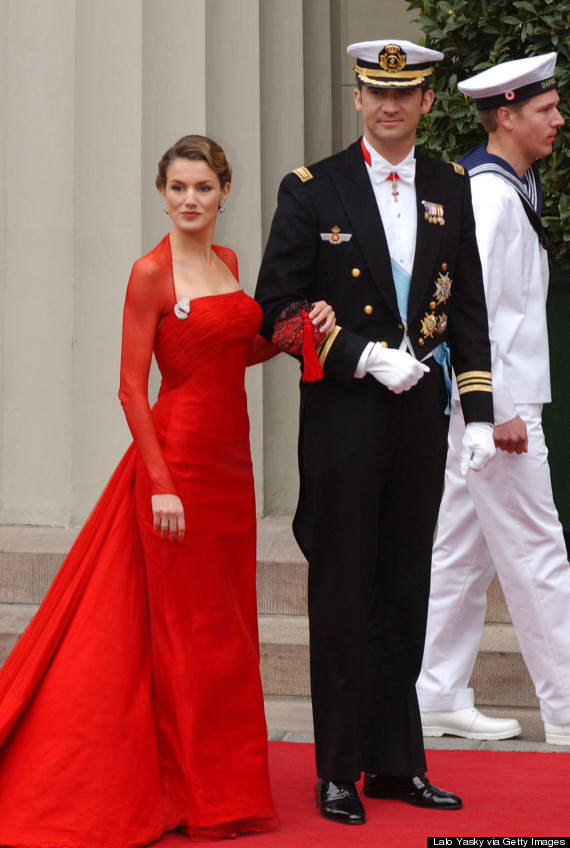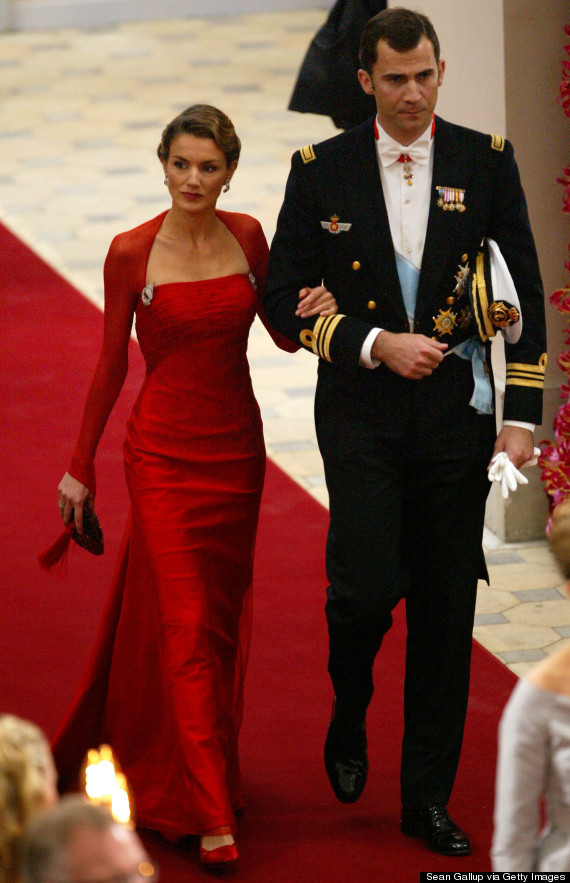 Boom! A week before she wed Crown Prince Felipe, Letizia made jaws drop in her first international royal appearance: the 2004 wedding of Denmark's Crown Prince Frederick and Australian Mary Donaldson in Copenhagen. A stunning Letizia inadvertently upstaged even the bride when she arrived in resplendent red Lorenzo Caprile, looking like Spain itself. With smooth waves, a tasseled bag, and jewelry on loan from her mother-in-law, no one else stood a chance.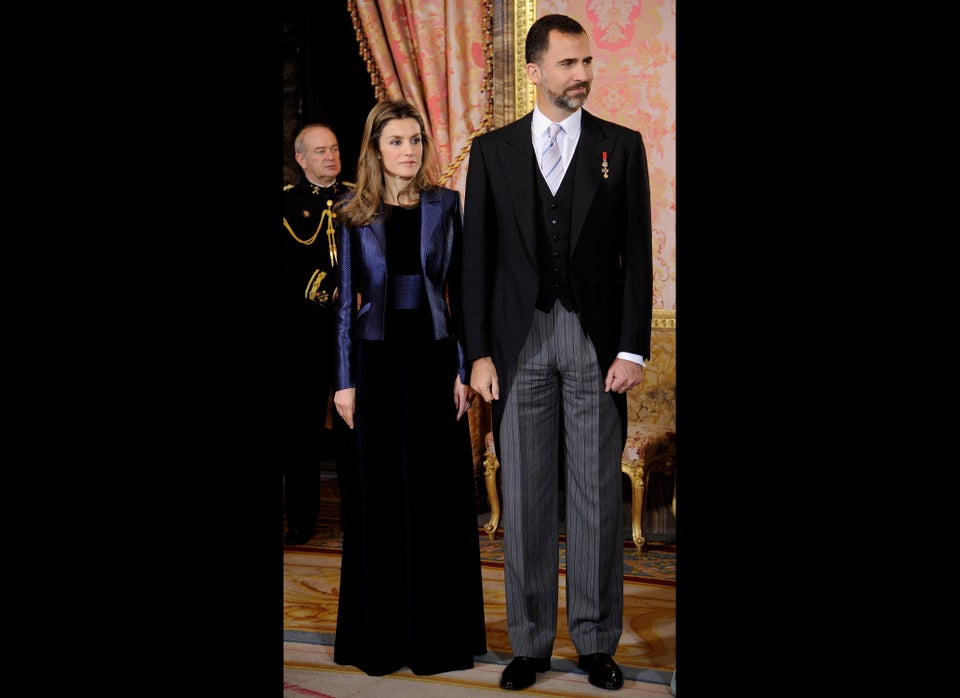 Princess Letizia's Style