Any family portrait of Spain's royal family is bound to be a winner: Princess Letizia is gorgeous, Prince Felipe isn't half bad himself and their two young daughters, Princesses Leonor and Sofia, are pretty much the cutest little girls we've ever seen.
So what could make a Letizia & Co. family photo even better? The POPE.
Pope Benedict XVI is currently traveling Spain to meet with Christian youth, members of the church and Prime Minister Jose Luis Zapatero, among others.
But he also made time to take some photos with Spain's royal crew, including the prince, the princess and las infantas as well as well as Felipe's parents, King Juan Carlos and Queen Sofia, and his sister Princess Elena and her children, Victoria Federica and Felipe Juan Froilan.
Everyone turned up in their Sunday best (it was Friday, but meeting the Pope calls for Sunday attire). Princess Letizia wore a mature, cream-colored skirtsuit and balanced out the conservative look with awesome two-toned heels. Las Infantas, of course, wore sundresses.
After a few attempts, the gang managed several good group photos -- except for Princess Sofia. The poor four-year-old could not stop yawning and looked just a bit scared when posing near the Pope.
Click to see photos the most adorable royal foursome meet Pope Benedict XVI.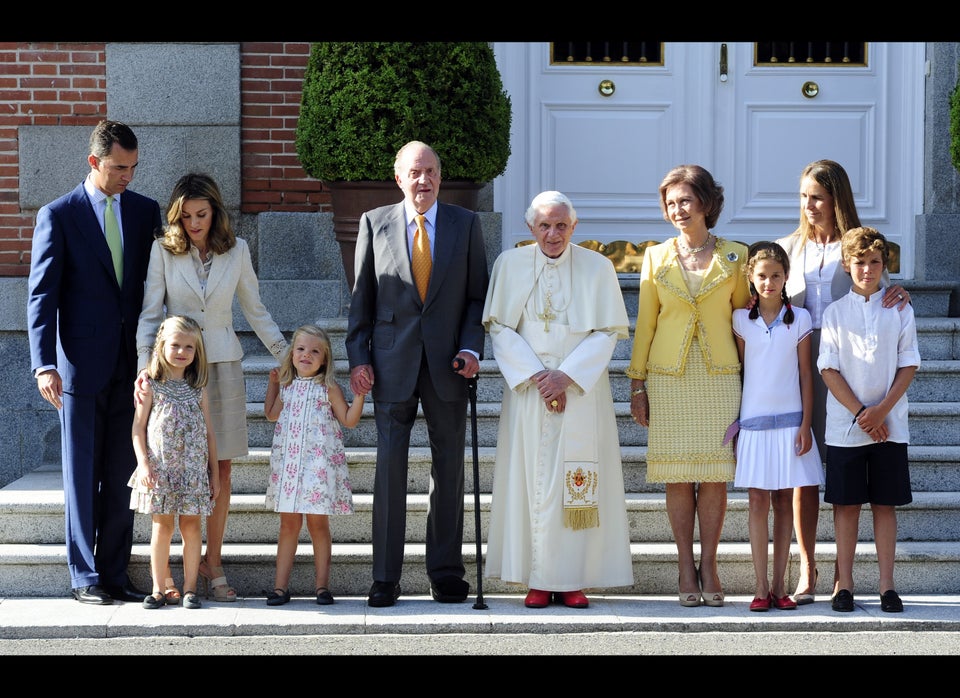 Letiz and Co. Meet The Pope
Related