We think Princess Letizia of Spain might have found her favorite summer ensemble: a printed blue-and-white skirt, a white button-down shirt, a long beaded necklace and blue flats. She first wore the outfit on June 30 (with a white jacket) and stepped out on Wednesday to attend the
"San Federico" association audience wearing nearly the same thing. We're glad to see she doesn't hesitate to repeat clothes. Princesses--they're just like us!
At left, Letizia on June 30 and at right, Letizia on July 7.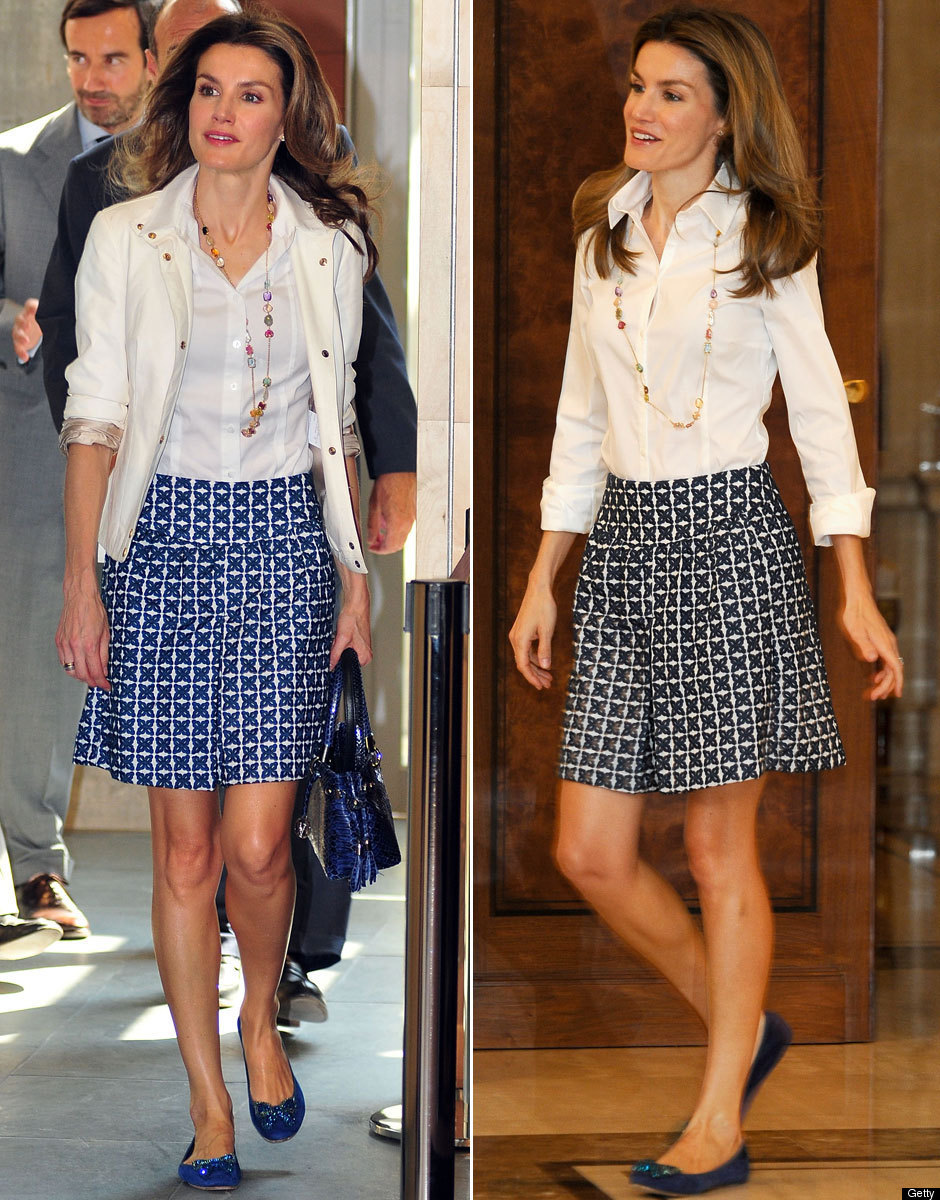 Popular in the Community