While other princesses (ahem, Kate) like to stay indoors, Princess Letizia of Spain has been busy with numerous official appearances -- and lots of lovely outfits!
The Spanish royal stepped out on Friday and Saturday in her slim-cut, earth-toned signature style. With Prince Felipe by her side, Letizia attended two ceremonies for The Prince of Asturias Awards, annual prizes awarded in Spain for achievements in the sciences, humanities and public affairs.
Earlier in the day, the royal wore a tweedy sheath with navy appliques paired with beige pumps and her hair down loose. For the ceremony in the evening, Letizia got dressed up in a sheer brown, flowery dress. She opted for a super-chic up-do and diamond drop earrings that looked royally perfect as she sat in a red velvet throne-like chair.
But it was back to basics the next morning, as the princess donned trousers, a white button-down and a blazer to visit the Spanish village of San Tirso de Abres. She also brought along a pair of glamorously large sunnies (which we're rather upset she didn't wear).
Check out the royal's weekend looks!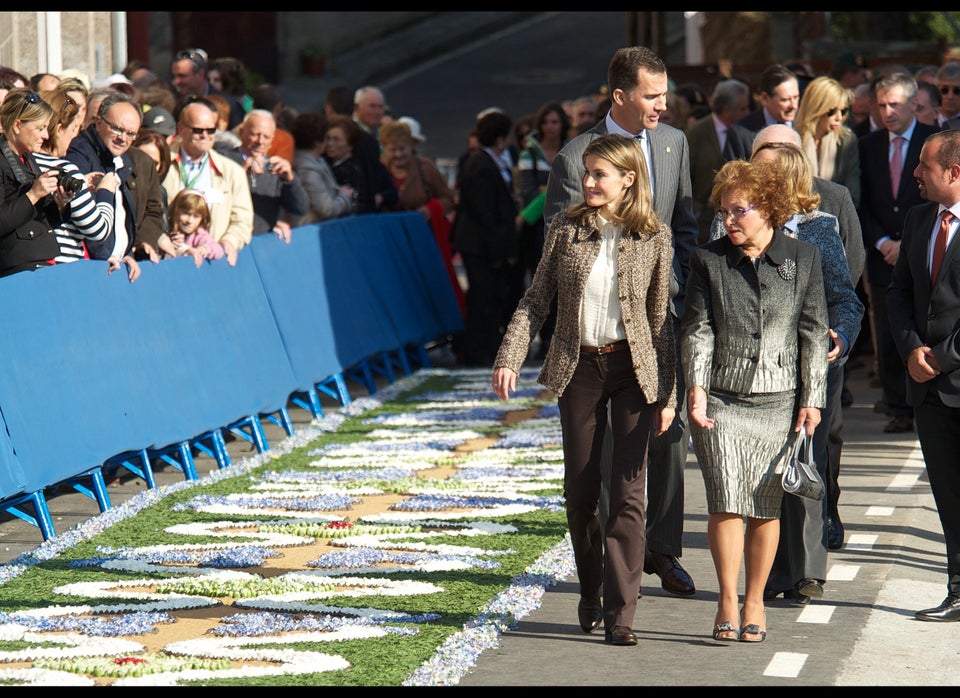 Princess Letizia, Oct 21-22