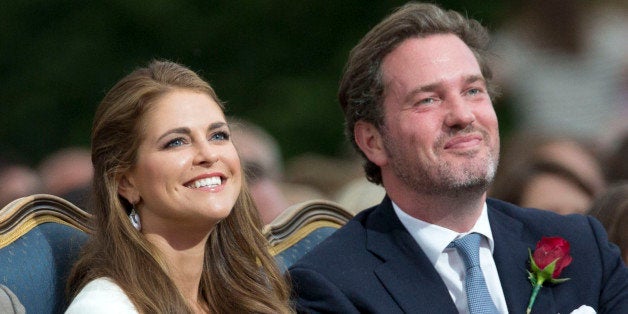 Looks like Prince George will have himself a royal playmate come spring. Princess Madeleine of Sweden has just announced that she and husband Christopher O'Neill are expecting their first child.
Currently third in line to the throne, the princess lives in New York with her financier husband. He decided to eschew an official royal title before they were married, so we're not sure where that will leave the baby. As of now, Crown Princess Victoria's daughter Estelle is currently the second in line to the throne.
Unlike many royals, Madeleine's known as a working woman and will continue her nonprofit work for the World Childhood Foundation as well as her royal engagements during her pregnancy. We're sure Kate Middleton would have a few words of wisdom for the expectant mother when it comes to keeping up with royal duties while with child. Not to mention Prince Harry and Madeleine's brother, Prince Carl-Philip, will surely bond over being the "cool" uncles in the family.
But the best part, aside from the cuteness that will be the new Swedish royal baby? More maternity fashion. Grattis, Madeleine and Christopher!
Think her style will change in the next few months?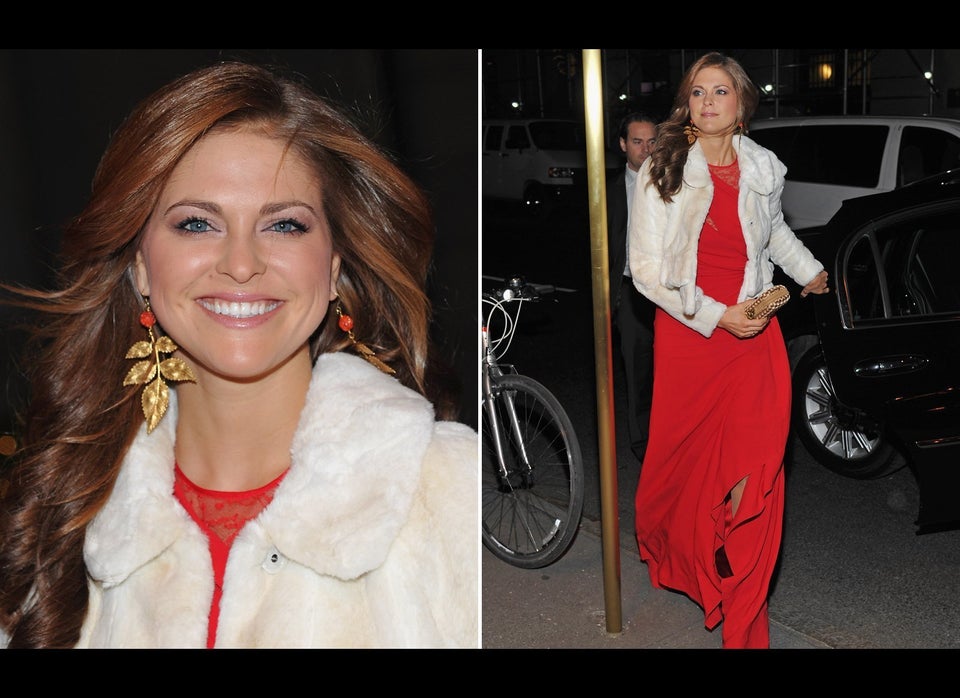 Princess Madeleine of Sweden