The perks of marrying a royal are many, as Chris O'Neill is quickly finding out. Less than a month after he tied the knot with Princess Madeleine of Sweden, American financier O'Neill found himself in the front row of a Valentino Couture show. (He looked a little "deer in the headlights," if you ask us.)
Princess Madeleine, on the other hand, looked completely at home. She counts Valentino as a good friend, and she wore one of his designs down the aisle at her royal wedding in early June. So she was front and center on Wednesday with Valentino, as the designer's eponymous label presented its Fall 2013 Couture creations in Paris.
We wonder what Chris thought of the whole thing...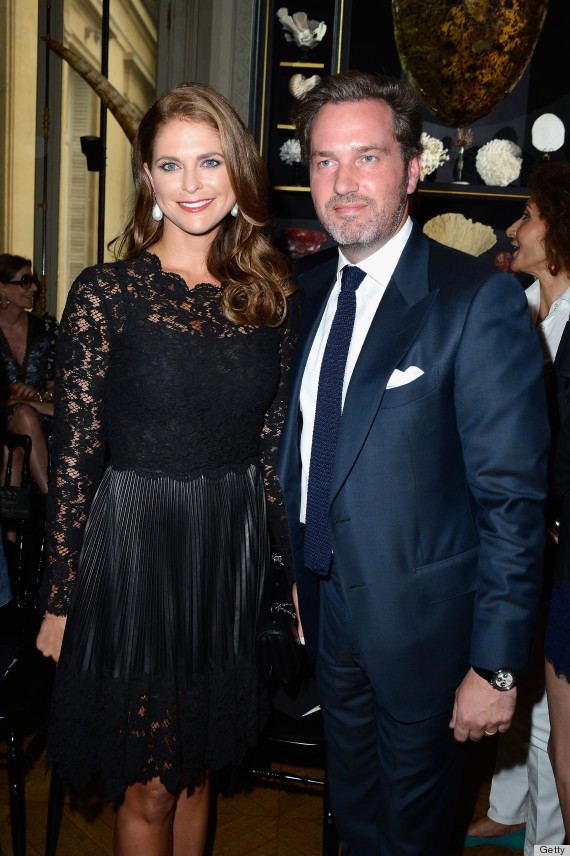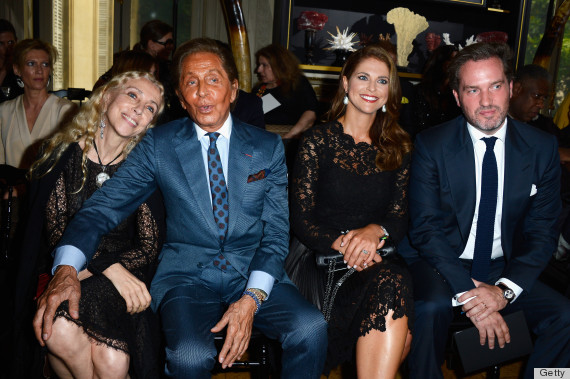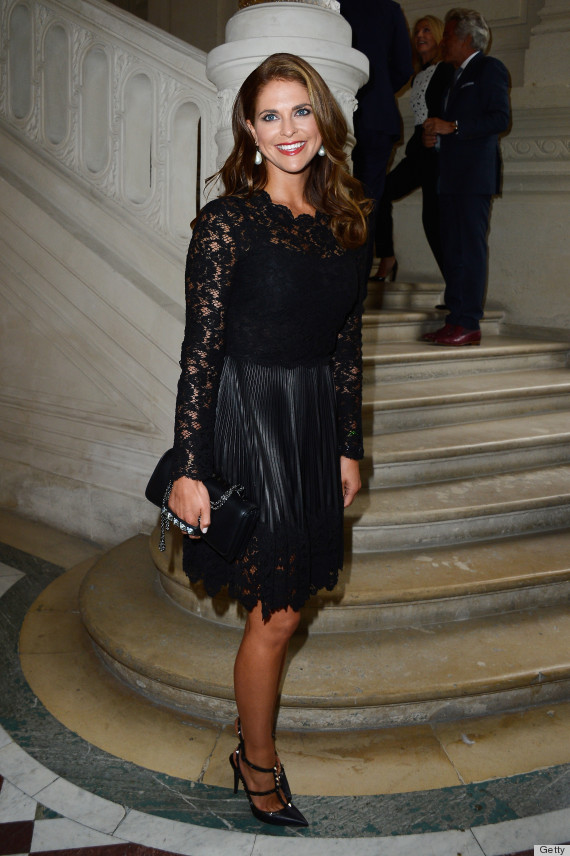 See Madeleine's enviable style: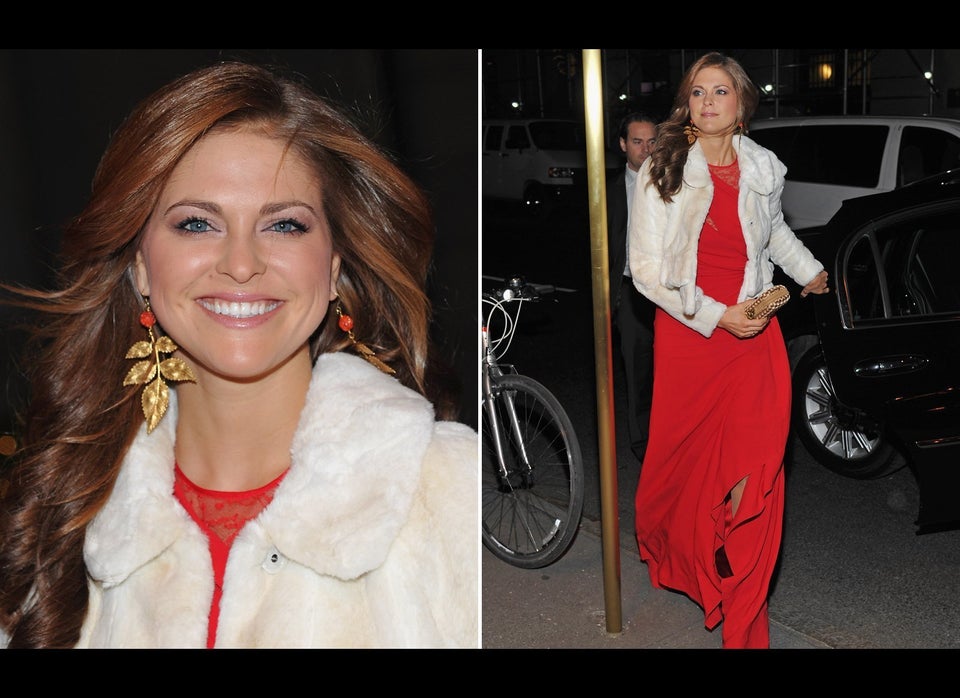 Princess Madeleine of Sweden
Related