Lest you think that royals these days just wear casual duds like jumpsuits and jeans, Princess Mary and Prince Frederik are holding down the tradition of velvet, medals and glittering crowns.
The Denmark royals attended a New Year's banquet at Christian VII's Palace at Amalienborg, the Royal Couple's winter residence. For the event, Mary ditched her typical print dresses for a long-sleeve velvet gown in a deep red wine hue.
In addition to a crystal belt buckle at her waist, the princess accented the dress with two large brooches and a heavy necklace with an elephant pendant, which symbolizes the Order of the Elephant, Denmark's highest order.
She also wore a giant diamond tiara. We are majorly jealous.
Her husband also got totally decked out, wearing a black military uniform with fringed gold epaulets, a smattering of brooches, an Order of the Elephant necklace to match his wife's and a jaunty black hat with a gold feather in it. Oh, and a walking stick.
So you see, dear readers, sometimes royals are not just like us. That's why we love them. Check it out below.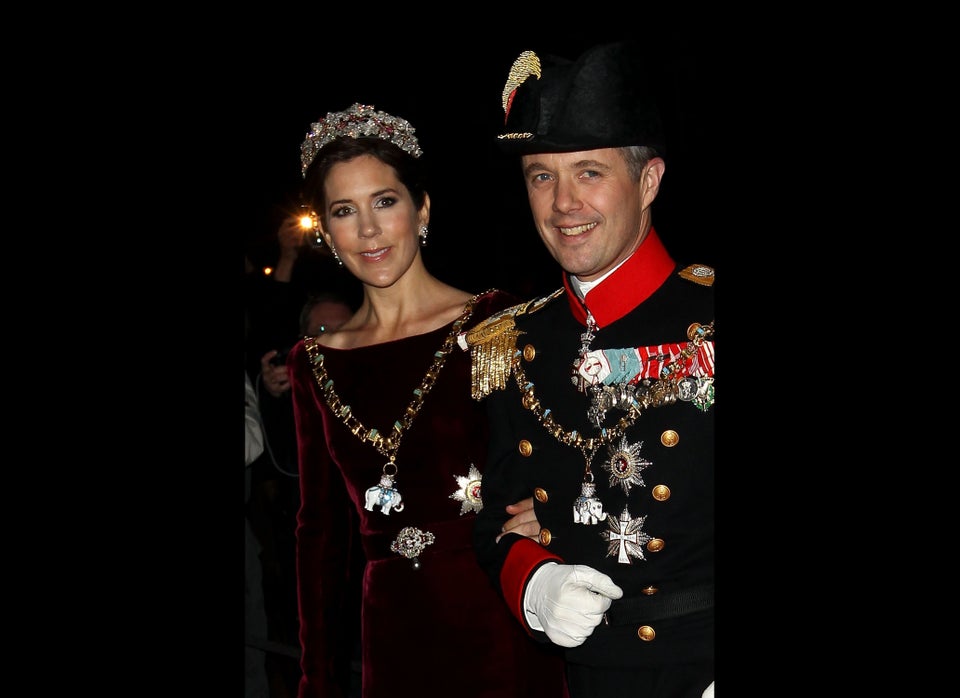 Princess Mary on New Year's Day